UPDATED VIDEO below… it is an old primer (1969) on the American Communists by G. Edward Griffin seeing the opportunity to separate and divide the nation. (Just like "intersectionality".)  Related to Dr. Lindsay's speech I uploaded over a month ago.
Title of the speech is "Woke, a culture war against Europe" — this conference was organized by the "Identity and Democracy Foundation"
One should go through my posts from long ago that connect with the above speech:
Also a paper [really an opening to a debate with a co-worker] on Rousseau:
Also, a quick response by Lindsay a while back:
[CRT = Critical Race Theory]
James Lindsey was asked on his TWITTER the following:
What is your primary beef with CRT? Please be specific.
James Lindsey responded with the picture: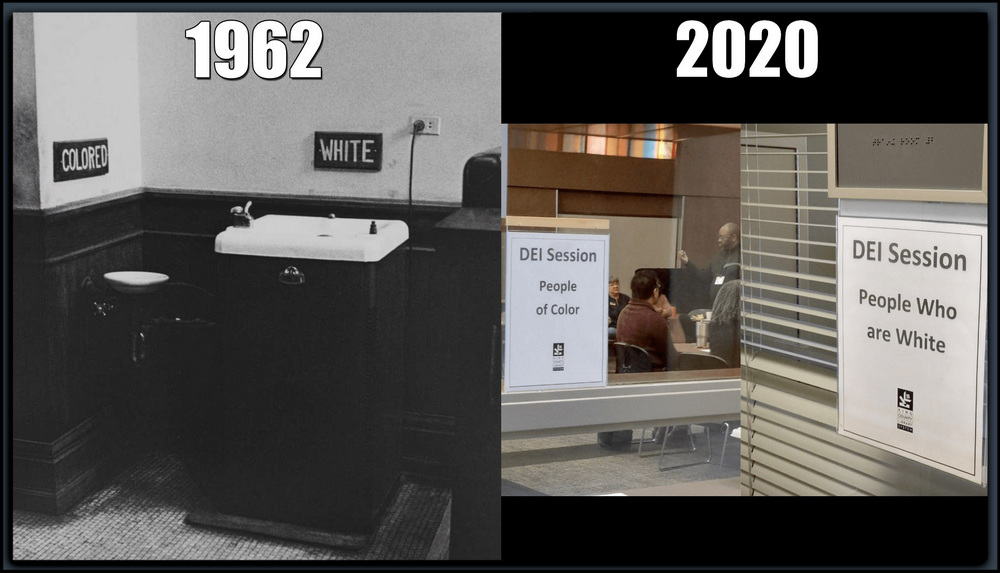 ---
More Deadly Than War
G. Edward Griffin
---