(This was originally posted Nov 19, 2015, I have refreshed media and edited esthetics a tad)
I have been too busy as-of-late to keep up with "Concepts," an article in a local small paper. This recent article did, however, peak my interest and awoke me from my slumber. (As usual, you can click the graphic to enlarge to be able to read the article if so desired [below].) Per John's modus operandi he conflates separate issues and then makes his point at the end that has nothing to do with his previous points or set-up. I myself will jump around Mr. Huizum's article a bit, clarifying and expanding [correcting mainly] his thoughts as space surely does not allow him but it does me.
Let's jump into this statement and where I think John, as an atheist, puts all his cookies into the "science" bag, otherwise known as "scientism."
"To my knowledge, science has not yet discovered a purpose for the universe,…"
This is key (*Big Booming Voice w/Echo Effects*): science will NEVER find a purpose for the universe.
"Purpose" — as such, is the area exclusively reserved to that of philosophy and theology, not science. From reading previous article's by John, he seems to have a distorted view of epistemology and how one expresses "truth statements" with a coherent foundation/worldview. Let us define some words and concepts as we continue on our journey brought to us by "Concepts."
What John seems to place as his "ultimate truth" is science. This view is commonly referred to as "scientism." What is scientism, you ask?
In another article scientism is explained as well as naturalism and the differences:
One should keep in mind that a coherent worldview answers at least four important questions about life that science (especially "scientism") cannot, getting back to purpose. Ravi Zacharias makes accessible these questions by stating that a "coherent worldview must be able to satisfactorily answer four questions: that of origin, meaning, morality, and destiny" (Ravi Zacharias, Deliver Us From Evil [Nashville, TN: Word Publishers, 1997], 219–220). Science can be used, and should be used, as a tool in making a reasonable case for purpose and meaning in life.
Science, then, is merely a handmaiden of these richer studies in life's ultimate meaning, not the determining factor.
"Scientism is the view that all real knowledge is scientific knowledge—that there is no rational, objective form of inquiry that is not a branch of science" (Edward Feser, Blinded by Scientism [March 9th, 2010]). Which is one reason that it is self refuting, because, it itself is a philosophical proposition ABOUT science while claiming not to be. Which two philosophical naturalists admit in a moment of honesty: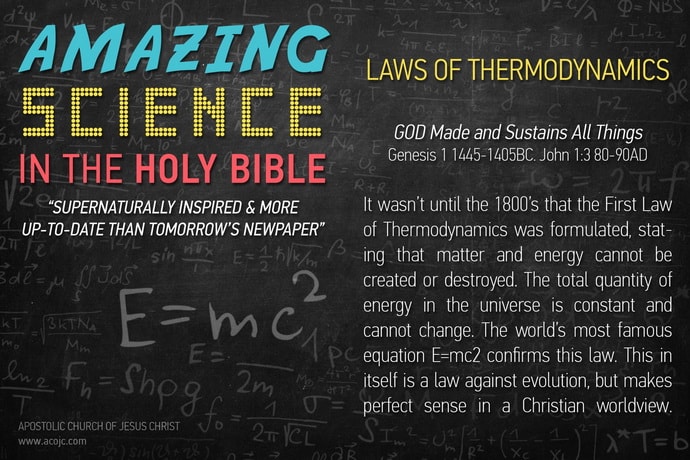 I dealt a little with origins in a previous review of one of his articles in the past, but the point is that John places on science's plate a proposition that it will never be able to answer. Maybe a Tennyson poem will assist in explaining to John the meaning of the universe without God:
Atheists themselves say that nothing matters in a universe without God giving it meaning:
Which leads me into another statement John makes near the end of the article, and, has in it a self-refuting statement of sorts. I will explain, John says:
I do not think atheists are more or less happy than believers, so it is possible to live a useful life without a belief in a god. Scientists may not know what the purpose of the Universe is, but we the living find our own purpose for living, which is often just to help or be interested in others.
The mass murderer or tyrant may find his purpose in doing what he does. The rapist as well. Those actions we rightly abhor may be the ones that provide purpose or fulfillment in theirs. You see, John has no code that he can ascribe to himself and expect others to follow… outside of wish fulfillment that is.
He says that life's meaning is "often just to help or be interested in others." What a trite explanation of existence! Mussolini explains to John the related topic of relativism and John trying to impose HIS MEANING onto the masses, or think that the masses should agree with him when Tennyson so pointedly says that nature's purpose is "red in tooth and claw" ~ here is another view that lines up more with John's view rather than the Judeo-Christian ethic:
Again, let us see what another person who may understand the complexities of the issue a bit more than John shows us, and that is Malcolm Muggeridge (a British journalist, author, satirist, media personality, soldier-spy and, in his later years, a Catholic convert and writer), who said:
I know John HOPES people see reality like he does, but he does not have a meta-narrative that is internally consistent to express to mankind the need to "help or be interested in others." The Nazi's thought they were doing this? Why are they wrong and John right? He has no epistemology that is internally consistent to help him ask these non-scientific questions. So while he can feel that the atheist can have a happy life, aside from this Epicurean goal, happiness is not synonymous with moral, or meaningful in the ultimate sense.
I will zero in on a point that John makes, but that is lost on him in his making an either/or distinction in the extremes.
"If God created the natural laws and if God were omnipotent, I would have to assume that God could also destroy them or make them unworkable or eliminate them."
True enough, but, we can ad a third understanding to John's statement: He [God] could intervene from-time-to-time in nature. For example, the virgin birth. The miracle was in no way the development and birth of Jesus, the miracle was in the conception.  God introduced unique genetic material to Mary's womb.  The Laws of Nature took over from there.  There was a standard nine month pregnancy followed by a normal birth.
Now, I think John also confuses some laws that he uses all the time. The Law of Morality for instance.
John Huizum has complained about the evils done in the name of religion in the past, and so posits a "law" that he expects others to see and adhere to, namely, murder in the name of God is morally, or absolutely wrong. However, in the naturalist view of the world, evil is not absolutely wrong… just currently taboo.
Books like, Demonic Males: Apes and the Origins of Human Violence (New York, NY: Houghton Mifflin Harcourt Publishing, 1997), and,  A Natural History of Rape: Biological Bases of Sexual (Coercion Cambridge: MIT Press, 2000), make the point that rape — for instance — was a tool of survival in our evolutionary past, and so not "morally wrong" in any absolute sense. Not morally wrong because it aided the only real principle of nature, survival. If not absolutely wrong in the past, than theoretically rape is useful for our survival in the future. A position taken by Islamists in some part of our world surely.
Here are three short examples by atheists themselves making my point… er… really their point:
E X H I B I T ~ A
Atheist Dan Barker Says "Child Rape Is Morally Okay"
Richard Dawkins Says Rape Is Morally Arbitrary!
William Provine Evolution and the Meaning of Life
You see, who can REALLY say Hitler was wrong? "What's to prevent us from saying Hitler wasn't right? I mean, that is a genuinely difficult question" ~ Richard Dawkins. Ahh, no its not. Granted, it is for the person (John) who looks to nature alone for meaning, and his HOPE is that others see his view of life.
Um, in other words, the evolutionist has no way to say that the mentally ill cannot be made into chum/food, or NAZI like experiments.
But this "hope" wasn't the basis for important decisions in our nations history, thank God! Like the writing of the Constitution for instance, written in the language of Natural Law, or in the Nuremberg Trials. A great example for what we are talking about here.
At the Nuremburg trials, when the judges/magistrates from Germany were being defended, one of the strongest arguments was that they were operating according to the law of their own land (cultural relativism). To that, a legitimate counter-question was raised, "But is there not a law above our laws?" John Warwick Montgomery, in his book The Law Above The Law, describes their argument:
Nevertheless, the tribunal did not accept this justification. In the words of Robert H. Jackson, chief counsel for the United States at the trials, the issue was not one of power – the victor judging the vanquished – but one of higher moral law. Mr. Huizum has no foundational ethic or moral to make life meaningful in this ultimate sense. Which is the inclusion that real justice truly exists.
So far from John not seeing "the God-factor expressed in any law of nature he is aware of," the Laws of Logic, the Moral Laws, Mathematics, and the like are glimpses into the "God-Factor." Whether John admits to this or simply defines the proposition out of being considered (see below) is his convoluted lot in life of competing/self-refuting propositions guided by a metaphysical assumption about reality… not mine.
This leads me to my final correction of some bad thinking on John's part. When he says, "No scientific formula ever needed an asterisk or a caveat that said 'God willing,'" the asterick merely precedes the formula and is next to the word "science." Without the Judeo-Christian metaphysic, science would not be possible:
Besides this, what are some of the philosophical presuppositions foundational to "science" that were birthed from Christianity?
the existence of an objectively real world

the comprehensibility of that world

the reliability of sense perception and human rationality

the orderliness and uniformity of nature

and the validity of mathematics and logic.
(The Historic Alliance of Christianity and Science, Reasons.Org)
Again, Mr. Huizum seems to have strayed — as usual — far away from rational inferences based on a good understanding of the issues, rooted in history, easily accessible to him. Again, he just opines in the hope that others will dote over his "wisdom." Not me, someone has to keep him honest.