---
NANOTECHNOLOGY
Gears, Motors, and "Cogs"
---
How does [chance] selection arrive at such coordination? What good is one gear without the corresponding gear? The challenge of IC [irreducible complexity] for Darwinism remains. ~ Uncommon Descent
Mind you, we have tiny motors (complete) found in nature that likewise fit Darwin's own challenge of irreducible complexity — disproving neo-Darwinian positions… however, these gears provide yet another of many irreducible complexities that philosophical naturalism is hard-pressed to answer.
Atheist evangelist ~ Richard Dawkins ~ famous quip almost seems painfully funny:
"Biology is the study of complicated things that give the appearance of having been designed for a purpose." (See more here)
Here is another evidence of "irreducibilities" found in nanotechnology, the Kinesin Motor:
Via, EVOLUTION NEWS AND VIEWS: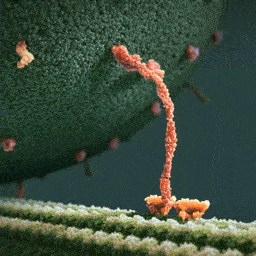 If you watch the short videos below, keep in mind that all this complexity at the cellular/protein level needs to be up and running optimally for life to have happened… at all.
And what one should keep in mind is the time-factor in all this "evolution" involved in event the simplest working protein… even long time (billions of years) is not enough time to get "the show on the road" ~ see Not Enough Evolutionary Time.