(Recently Updated – Originally Posted 12-2015)
(H/T ~ Debunking Atheists)
One of the most deep thinkers of the Founding Fathers, John Adams, noted that even "liberty" ~you know, one of the ideals impregnating our Founding Documents~ would be groundless if naturalism were true [among other things]:
Ever hear an atheist say he's a freethinker? Well, if atheism is true, an atheist, cannot be free nor would his thinking make any real sense. Frank Turek explains.
If my mental processes are determined wholly by the motions of atoms in my brain, I have no reason to suppose that my beliefs are true…and hence I have no reason for supposing my brain to be composed of atoms. (J.B.S. Haldane)
These are some of my favorite quotes and dealing with "naturalism" and their logical end-result, consequences, or logical conclusions. Merely a combining of MANY quotes and a "not-so-few" videos.
Here is a detailing of the above in a book I recently read:
See also my post on logical conclusions in meta-ethics and evil (like rape), HERE:
"Relativists aren't interested in finding truth but in preserving their own autonomy. This isn't a logical argument against relativism, of course. I'm just trying to point out that the true(!) basis for relativism is ultimately rooted in its motivation rather than in any good reasons or persuasive arguments." — Paul Copan
This childish rejection of God in light of the evidence provided through the Book of Nature comes way of True Free Thinker, and shows the juvenile manner in which evidence is rejected in lieu of the ego:
(For the above audio) Well respected [in evolutionary circles] University College London Professor (Emeritus) of Cell and Developmental Biology answers this, and explains that most people want more. And indeed, the Judeo-Christian God is the only answer to this conundrum. You can see how the answer to the problem actually resonates and responds to the truth of human need.
In other words, if naturalistic evolution is true, reductionism is also in play. Then we are determined by the chemical make-up, firing of synapses, and whole of historical events leading up to us controlling our actions. So one could ask in all seriousness, "how much does love weigh?"
It is a cold world, unbelief.

I wish to start out with an excerpt from a chapter in my book where I use two scholarly works that use Darwinian naturalism as a guide to their ethic:
Dale Peterson and Richard Wrangham, Demonic Males: Apes and the Origins of Human Violence (New York, NY: Houghton Mifflin Harcourt Publishing, 1997).
Randy Thornhill and Craig T. Palmer, A Natural History of Rape: Biological Bases of Sexual Coercion (Cambridge: MIT Press, 2000).
My incorporation of these works into my book (quote):
Now, hear from other atheist and evolutionary apologists themselves in regard to the matter:
Richard Dawkins
(h/t: TrueFreeThinker) – A Statement Made by an atheist at the Atheist and Agnostic Society:
[side note] You may also be aware that Richard Dawkins stated,
"What's to prevent us from saying Hitler wasn't right? I mean, that is a genuinely difficult question."
Stated during an interview with Larry Taunton, "Richard Dawkins: The Atheist Evangelist," by Faith Magazine, Issue Number 18, December 2007 (copyright; 2007-2008)
Lewis Wolpert
From the video description:
Atheists Trying to Have Their Cake and Eat It Too on Morality. This video shows that when an atheist denies objective morality they also affirm moral good and evil without the thought of any contradiction or inconsistency on their part.
Dan Barker
This is from the video Description for the Dan Barker video below:
Note as well that evolutionary naturalism has very dogmatic implication, IF — that is — the honest atheist/evolutionist follow the matter to their logical conclusions, via the ineffable Dr. Provine:
William Provine
Atheist and staunch evolutionist Dr. William Provine (who is often quoted by Richard Dawkins) admits what life has in stored if Darwinism is true. The quote comes from his debate here with Dr. Phillip E. Johnson at Stanford University, April 30, 1994.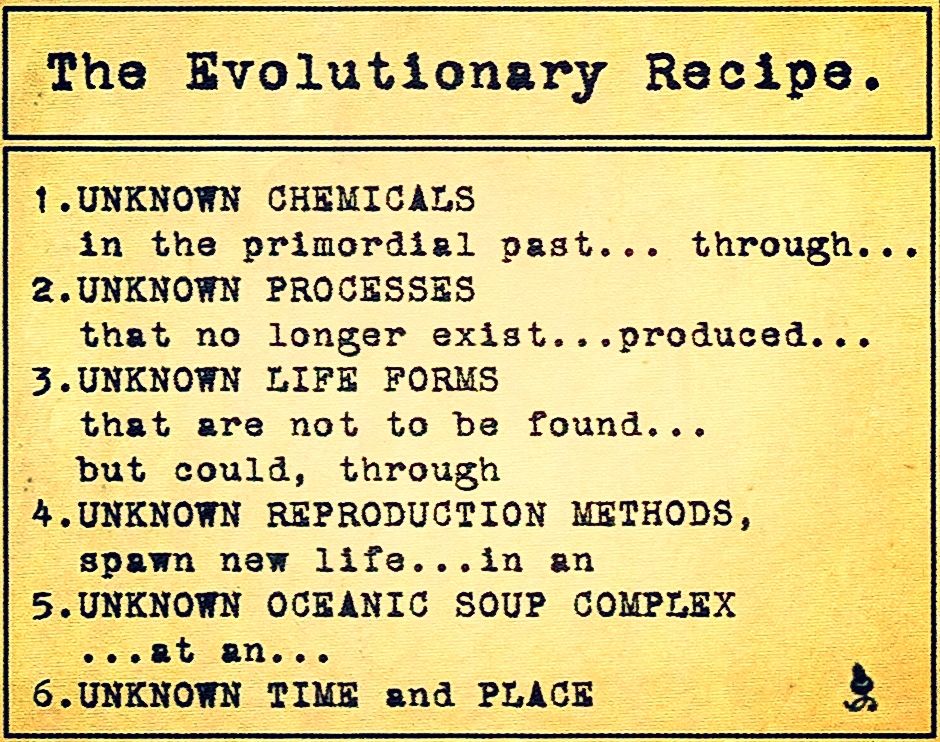 People think evolution is "science proper." It is not, it is both a historical science and a [philosophical] presupposition in its "neo-Darwinian" form. The presupposition that removes it from "science proper and moves it into "scientism" is explained by an atheist philosopher:
In other words, the guy most credited in getting us to the moon used science to get us there, but was a young earth creationist. His view on "origins" (origin science) is separate from his working science. Two categories.
Likewise one of the most celebrated pediatric surgeons in the world, whom a movie was made after, "Gifted Hands," is a young earth creationist. And the inventor of the MRI, a machine that diagnosed my M.S., is also a young earth creationist.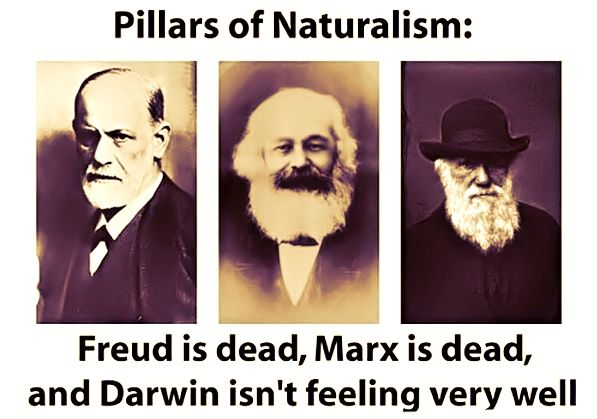 Evolutionary Darwinism is first and foremost an "historical science" that has many presuppositions that precede it, making it a metaphysical belief, a philosophy, as virulent anti-creationist philosopher of science, Michael Ruse explains:
video erased
What merit would attach to moral virtue if the acts that form such habitual tendencies and dispositions were not acts of free choice on the part of the individual who was in the process of acquiring moral virtue? Persons of vicious moral character would have their characters formed in a manner no different from the way in which the character of a morally virtuous person was formed—by acts entirely determined, and that could not have been otherwise by freedom of choice.
Mortimer J. Adler, Ten Philosophical Mistakes (New York, NY: Touchstone, 1985), 154.