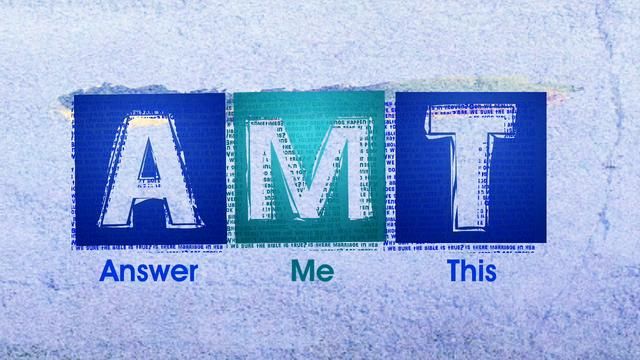 This post is a response to a question posed to me via my email by an atheist.
I brought up the idea of Native-Americas (N-A) not hearing the Gospel with my dad. It seemed, to me, unfair that they should not be afforded at least some clarity in an opportunity to be judged before their maker. My dad shared his thoughts on the matter, and it started with a reading from Romans:
18 For God's wrath  is revealed from heaven against all godlessness and unrighteousness of people who by their unrighteousness suppress the truth,  19 since what can be known  about God is evident among them,  because God has shown it to them. 20 For His invisible attributes, that is, His eternal power and divine nature, have been clearly seen since the creation of the world,  being understood through what He has made.  As a result, people are without excuse. (The Holy Bible: Holman Christian Standard Version. [Nashville: Holman Bible Publishers, 2009], Ro 1:18–20.)
But God's angry displeasure erupts as acts of human mistrust and wrongdoing and lying accumulate, as people try to put a shroud over truth. But the basic reality of God is plain enough. Open your eyes and there it is! By taking a long and thoughtful look at what God has created, people have always been able to see what their eyes as such can't see: eternal power, for instance, and the mystery of his divine being. So nobody has a good excuse. (Eugene H. Peterson, The Message: The Bible in Contemporary Language [Colorado Springs, CO: NavPress, 2005], Ro 1:18–20.)
He explained that the tribes that were very "war-like," like the Comanches, acted in rejection of what they knew to be God's creation and how they should treat their fellow man and nature via the attributes they could clearly interpret via nature. The Sioux were at other times feared as well.
Peaceful tribes – not perfect mind you, but they had a deep understanding of their Creator and how to care for their own and other Native-American tribes they encountered — would interpret nature's revelatory aspect of Whom they were to worship, and how. The Hopi tribe is one example.
So using the Romans understanding of "The Book of Nature," and the basis for "unsaved" people seeing – yes, even God's attributes – something metaphysical and not just material, and looked forward to this hope. Also, these stories of creation and serving a God were handed down from the beginning of mankind. Some people across the earth held close these ancient stories although changed with time.
Combine this with the story of Abraham's Bosom (Luke 16:19-31) and what Peter tells us about Jesus preaching to these lost souls (I Peter 3:18-20). I would posit — staying within the lane-lines of orthodoxy — that those in the world [pre and post Calvary] who have not been afforded a good explanation of the Gospel message may be afforded an opportunity to respond. This is not me arguing for universalism, but for justice being metered out in some form that was communicated to the Hebraic peoples that is hinted to in the New Testament.
I marry this understanding to a view I have sympathy for via William Lane Craig, a name you may be familiar with is on the opposing side of Christian apologetics. He has a view on Molinism I enjoy a bit. Here is what he says, and I will emphasize the important aspect I wish to highlight:
I see the solution to your query in your first question in the above. [And the few videos immediately below.]
And it is the same question[s] I struggled with and struggle with. This does away with the contradiction you see. I do wish to note however, that you are taking a moral position in your premise, Saby. And without God, this cannot be the case. Jesus would HAVE to be intimately involved in all of the above scenarios… intimately. None of the above take away from this fact.
I do not know your worldview you operate from, but I can assume atheistic in its presuppositions. But truth (absolute ethical statements are included in this understanding of truth) is something of a fiction to the atheistic evolutionist. Here are some quotes and audio/videos to make my point:
---
---
---
---
AND THE BELOW is taken from another post of mine:
I wish to start out with an excerpt from a chapter in my book where I use two scholarly works that use Darwinian naturalism as a guide to their ethic:
Dale Peterson and Richard Wrangham, Demonic Males: Apes and the Origins of Human Violence (New York, NY: Houghton Mifflin Harcourt Publishing, 1997).
Randy Thornhill and Craig T. Palmer, A Natural History of Rape: Biological Bases of Sexual Coercion (Cambridge: MIT Press, 2000).
My incorporation of these works into my book (quote):
Now, hear from other atheist and evolutionary apologists themselves in regard to the matter:
Richard Dawkins
(h/t: TrueFreeThinker) – A Statement Made by an atheist at the Atheist and Agnostic Society:
[side note] You may also be aware that Richard Dawkins stated, "What's to prevent us from saying Hitler wasn't right? I mean, that is a genuinely difficult question."