(Originally posted Sept 2017)
A chap in a Facebook group posted a few points in a post, of which I took this point up to respond to.
…

My moral values have a simple root

…

if an action causes harm to another person, that act is immoral. If my inaction causes harm to another person, that inaction is immoral

…
I first posted this as a response:
You would have to define and then implement this definition in a way that non-theistic governments would accept (like the many Eastern-block countries of our past for example). Some countries would view the disabled and farmers as harming society, and thus view the moral rout for said society as a whole to rid themselves of these persons/groups. They would say to NOT do so causes harm.
BUT, I didn't have to really do any heavy lifting… this person did it for me. After reading through the discussion, the same person said this:
…

Morality actually derives from human self interest in preserving the group they needed to be part of to survive in a hostile world. It had to be a feature in the lives of the earliest human ancestor species

…
To which I replied:
---
BONUS!
---
A couple examples of this ethos at work:
"Everything I have said and done in these last years is relativism by intuition….  If relativism signifies contempt for fixed categories and men who claim to be bearers of an objective, immortal truth… then there is nothing more relativistic than fascistic attitudes and activity….  From the fact that all ideologies are of equal value, that all ideologies are mere fictions, the modern relativist infers that everybody has the right to create for himself his own ideology and to attempt to enforce it with all the energy of which he is capable."
Mussolini, Diuturna (1924) pp. 374-77, quoted in A Refutation of Moral Relativism: Interviews with an Absolutist (Ignatius Press; 1999), by Peter Kreeft, p. 18.
---
"The stronger must dominate and not mate with the weaker, which would signify the sacrifice of its own higher nature.  Only the born weakling can look upon this principle as cruel, and if he does so it is merely because he is of a feebler nature and narrower mind; for if such a law [natural selection] did not direct the process of evolution then the higher development of organic life would not be conceivable at all….  If Nature does not wish that weaker individuals should mate with the stronger, she wishes even less that a superior race should intermingle with an inferior one; because in such a case all her efforts, throughout hundreds of thousands of years, to establish an evolutionary higher stage of being, may thus be rendered futile."
Adolf Hitler, Mein Kampf, translator/annotator, James Murphy (New York: Hurst and Blackett, 1942), pp. 161-162; found in: Norman L. Geisler & Peter Bocchino, Unshakeable Foundations: Contemporary Answers to Crucial Questions About the Christian Faith (Minneapolis: Bethany House, 2001), 206.
---
"What's to prevent us from saying Hitler wasn't right? I mean, that is a genuinely difficult question." — Richard Dawkins
Stated during an interview with Larry Taunton, "Richard Dawkins: The Atheist Evangelist," by Faith Magazine, Issue Number 18, December 2007.
---
Atheist Daniel Dennett, for example, asserts that consciousness is an illusion. (One wonders if Dennett was conscious when he said that!) His claim is not only superstitious, it's logically indefensible. In order to detect an illusion, you'd have to be able to see what's real. Just like you need to wake up to know that a dream is only a dream, Daniel Dennett would need to wake up with some kind of superconsciousness to know that the ordinary consciousness the rest of us mortals have is just an illusion. In other words, he'd have to be someone like God in order to know that.
Dennett's assertion that consciousness is an illusion is not the result of an unbiased evaluation of the evidence. Indeed, there is no such thing as "unbiased evaluation" in a materialist world because the laws of physics determine everything anyone thinks, including everything Dennett thinks. Dennett is just assuming the ideology of materialism is true and applying its implications to consciousness. In doing so, he makes the same mistake we've seen so many other atheists make. He is exempting himself from his own theory. Dennett says consciousness is an illusion, but he treats his own consciousness as not an illusion. He certainly doesn't think the ideas in his book are an illusion. He acts like he's really telling the truth about reality.
When atheists have to call common sense "an illusion" and make self-defeating assertions to defend atheism, then no one should call the atheistic worldview "reasonable." Superstitious is much more accurate.
Frank Turek, Stealing from God (Colorado Springs, CO: NavPress, 2014), 46-47.
---
….Darwin thought that, had the circumstances for reproductive fitness been different, then the deliverances of conscience might have been radically different. "If… men were reared under precisely the same conditions as hive-bees, there can hardly be a doubt that our unmarried females would, like the worker-bees, think it a sacred duty to kill  their brothers, and mothers would strive to kill their fertile daughters, and no one would think of interfering" (Darwin, Descent, 82). As it happens, we weren't "reared" after the manner of hive bees, and so we have widespread and strong beliefs about the sanctity of human life and its implications for how we should treat our siblings and our offspring.
But this strongly suggests that we would have had whatever beliefs were ultimately fitness producing given the circumstances of survival. Given the background belief of naturalism, there appears to be no plausible Darwinian reason for thinking that the fitness-producing predispositions that set the parameters for moral reflection have anything whatsoever to do with the truth of the resulting moral beliefs. One might be able to make a case for thinking that having true beliefs about, say, the predatory behaviors of tigers would, when combined with the understandable desire not to be eaten, be fitness producing. But the account would be far from straightforward in the case of moral beliefs." And so the Darwinian explanation undercuts whatever reason the naturalist might have had for thinking that any of our moral beliefs is true. The result is moral skepticism.
If our pretheoretical moral convictions are largely the product of natural selection, as Darwin's theory implies, then the moral theories we find plausible are an indirect result of that same evolutionary process. How, after all, do we come to settle upon a proposed moral theory and its principles as being true? What methodology is available to us?
Paul Copan and William Lane Craig, eds., Contending With Christianity's Critics: Answering the New Atheists & Other Objections (Nashville, TN: B&H Publishing, 2009), 70.
DAWKINS (44-Seconds):
PROVINE (43-Seconds):
BARKER (Almost 5-Minutes):
Wolpert (About 5-mins)
---
Rolling Rock Ethics
---
Paul Copan and Matthew Flannagan, Did God Really Command Genocide? Coming to Terms with the Justice of God (Grand Rapids, MI: Baker Books, 2014), fn.2, 319 [added linked reference from Evolution News for context]: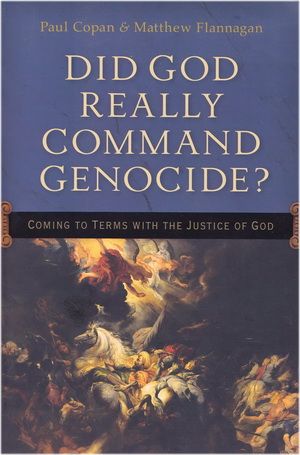 2 Peter 1:5-8:
In other words, there is no absolute moral ethic, Dawkins wants to have a consensus of people agreeing what is "right" and "wrong" — he says as much in the audio above. Which means that rape and murder are only taboo… not really wrong.
We know Dawkins' position is not science, so… what is it? Here begins the journey for the truly curious.