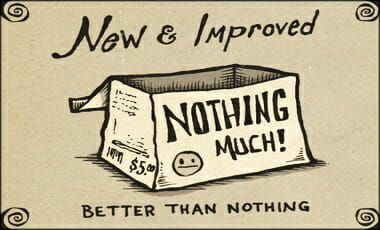 (Originally Published September 2016)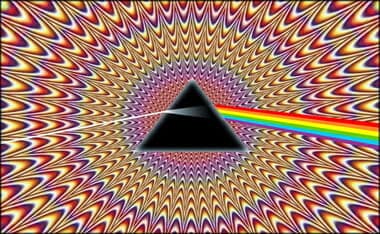 Atheists reject evidence as illusory…
Why?
Because they "have to."
I put these two ideas from separate fields of study together. Why I didn't before is a mystery… but like with any field of study, you can go over the same topic again-and-again — you continue to learn. The first example come from biology and the natural sciences. Here are three examples of the beginning of my thinking:
"The illusion of design is so successful that to this day most Americans (including, significantly, many influential and rich Americans) stubbornly refuse to believe it is an illusion. To such people, if a heart (or an eye or a bacterial flagellum) looks designed, that's proof enough that it is designed." ~ Richard Dawkins in the Natural History Magazine;
"So powerful is the illusion of design, it took humanity until the mid-19th century to realize that it is an illusion." ~ New Scientist Magazine (h/t, Uncommon Dissent)
"Biology is the study of complicated things that give the appearance of having been designed for a purpose." Richard Dawkins enlarges on this thought: "We may say that a living body or organ is well designed if it has attributes that an intelligent and knowledgeable engineer might have built into it in order to achieve some sensible purpose… any engineer can recognize an object that has been designed, even poorly designed, for a purpose, and he can usually work out what that purpose is just by looking at the structure of the object." ~ Richard Dawkins, The Blind Watchmaker, 1996, pp. 1, and 21.
"We can't make sense of an organ like the eye without considering it to have a function, or a purpose – not in a mystical, teleological sense, but in the sense of an illusion of engineering. That illusion, we now know, is a consequence of Darwin's process of natural selection. Everyone agrees that the eye is a remarkable bit of natural "engineering," and that may now be explained as a product of natural selection rather than as the handiwork of a cosmic eye-designer or as a massive coincidence in tissue formation." ~ Steven Pinker, via Edge's "Is Science Killing the Soul."
The important point here is that the Judeo-Christian [theistic] view would posit that we (and nature) is designed, and would notice it in ourselves and in nature. The atheist MUST reject design as an illusion because their worldview demands that chance cobbled together what we see… so dumb luck needs to be seen as opposed to design.
Steven Pinker summation:
Daniel Dennett:
Richard Dawkins, Lawrence Kruass, Christopher Hitchens:
Sam Harris:
Stephen Hawkings:
The bottom line is that free-will, self, freedom to be above and distinguish between actions, is all an illusion.
Why?
BECUASE if free-will existed… then this would be an argument f-o-r theism. F-o-r God's existence. Like the founding director of NASA's Goddard Institutes, Robert Jastrow's description in his book of a disturbing reaction among his colleagues to the big-bang theory—irritation and anger.
Why, he asked, would scientists, who are supposed to pursue truth and not have an emotional investment in any evidence, be angered by the big-bang theory?
They had an aversion to the Big-Bang.
Because it argued F-O-R theism. F-O-R God's existence.
Jastrow noted that many scientists do not want to acknowledge anything that may even suggest the existence of God. The big-bang theory, by positing a beginning of the universe, suggests a creator and therefore annoys many astronomers.
This anti-religious bias is hardly confined to astronomers.
As we see, the above persons in rejecting evidence of design in nature and consciousness, are doing so based on an aversion to "God evidence." Another well-known philosopher John Searle notes this illusion as well:
All these people are misusing science and remaking it into "scientism." AND, they are "not allowing a divine foot in the door," as Dinesh D'Souza notes:
"Minds fit into an theistic world, not an atheistic one"
What are intentional states of consciousness? Are states of consciousness plausible on either a theistic or atheistic worldview? This clip shows the exchange between Dr William Lane Craig and Dr Alex Rosenberg on intentional states of consciousness in the world. On February 1st, 2013 at Purdue University, Dr Craig participated in a debate with Dr Rosenberg on the topic, "Is Faith In God Reasonable?" Over 5,000 people watched the event on the Purdue University campus along with tens of thousands streaming it live online from around the world.
For more on this, see my "quotefest" here: Evolution Cannot Account for: Logic, Reasoning, Love, Truth, or Justice