This first part is really a set up to add context to the more important aspect of the conversation I listened to between Scott Adams and Dr. Drew. While I do not subscribe to everything discussed herein, I believe that what is discussed can help pastors and people who disciple others better note and respond to our cultural "rumblings." The Bible calls it pride, but yes, "everyone else is to blame and the battle is not me and my sin nature." Excellent conversation. (The full Dr. Drew episode can be found HERE)
I would not have uploaded that portion to my RUMBLE if it weren't for this "2nd PART" I isolated by itself. This is a major explanation in my mind's eye and even the noting of the majority women is something Prager notes that it is predominantly women destroying education and leading the #WOKE mobs.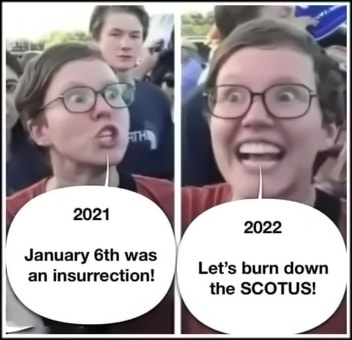 (THE PIC IS JUST FOR LAUGHS, IT ADDS NO INSIGHT OR CONSTRUCTIVE VALUE OTHER THAN AN LOL — THE LINK IN THE PIC IS SERIOUS HOWEVER)
….Feminist groups describe the state of American women in dire terms. Young middle-class and upper-class women, many attending the most expensive universities — paid for by their parents — are among the greatest malcontents in American life.
In fact, women today, including young women, who lead lives the very opposite of those described in "The Feminine Mystique," are about twice as likely to be depressed as men. And that statistic is true for women across all economic, racial and ethnic groups.
So, then, what was my big and troubling thought?
If women are as likely — perhaps more likely — to complain about being oppressed today when they aren't oppressed as they did when they were oppressed, and if women today are nearly twice as likely as men to be depressed, and if women at elite colleges — where they are pampered and more assured a financially successful future than most men living now or who lived in the past — are particularly angry and malcontented, simple logic suggests two choices: Either women remain as oppressed as in the past, or women tend to be malcontents.
Given that the reality is that American women — especially the ones who do the most complaining — are not oppressed, we are left to conclude that the female of the human species may tend toward being malcontents. The simple-minded will respond to this exactly as they were indoctrinated to respond — not by asking, "Is it true?" but by accusing the person who offers this suggestion of sexism and misogyny.
So, allow me to respond in advance: This is no more an attack on women than describing men's nature as aggressive is an attack on men. Each sex has built-in issues that an individual has to overcome in order to develop into a mature and good person. Men have to deal with aggression and the sexual predatory aspect of male nature in order to develop into mature and good men. Women have to overcome the power of their emotions and their chronic malcontentedness in order to mature into good women. But in our disordered society — a society that has rejected wisdom — in raising their children, two generations of Americans have told only their sons, not their daughters, that they had to fight their nature. The feminization of society has brought with it the destructive notion that only males have to suppress their nature. Feminists really believe females are superior, so why would women have to fight any aspect of their inherently beautiful nature?……
(DENNIS PRAGER, "Are Women Malcontents?")
SEE MORE HERE: