See my "Racial History of the U.S. – Page"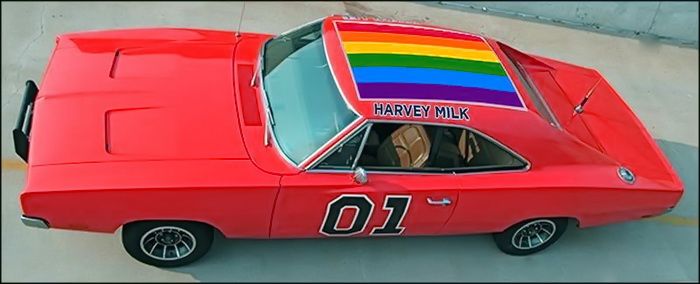 In dealing with the left, one must remember that they are a selfish and irrational people. Political Correctness is the outward expression of their piety in their progressive socialist religion. They demonstrate their moral purity to one another through one-upmanship, no demand is so crazy that it cannot be topped be an even crazier demand. It's a game no one can ever win. Put another way, if you give a monster a cookie, he's only going to demand more cookies. (Gay Patriot)
I posted the below on a friends FaceBook… thought I would share it here:
The issue I see is almost a "pop" outrage. Democrats feel good in taking down something they put up in the 60's as a middle-finger to the government telling them to desegregate. (Sort of like them getting rid of trans-fats after they replaced coconut oil and lard with it… they fix the problems they cause… decades later.)
I learned something during this whole thing. This is not the confederate flag. It is specifically Gen. Lee's Battle Flag and was put up by a Dixiecrat. This Dixiecrat (Ernest Frederick "Fritz" Hollings served as a Democratic United States Senator from South Carolina from 1966 to 2005) stayed a Democrat till his dying day ~ like almost every Dixiecrat!
…. QUOTE BREAK:
➤ "…virtually every significant racist in American political history was a Democrat." ~ Bruce Bartlett, Wrong on Race: The Democratic Party's Buried Past (New York, NY: Palgrave MacMillan, 2008), ix;
…I am personally glad for this "outbreak" of faux-concern because it allows for discussion of Democratic racist history and hands me opportunity to note campaigners of Hillary Clinton on stage with shirts sporting Che Guevara, a racist homophobe who killed blacks, homosexuals, banned rock music, engineers, priests etc… as well as Obama campaign offices with Che Guevara hanging on the wall behind them.
…. QUOTE BREAK:
➤ "…not every Democrat was a KKK'er, but every KKK'er was a Democrat." ~ Ann Coulter, Mugged: Racial Demagoguery from the Seventies to Obama (New York, NY: Sentinel [Penguin], 2012), 19.
While Amazon and Wal-Mart took down the Stars and Bars, campaign pins for Clinton-Gore with the Battle Flag behing them -or- Hillary Clinton with the Battle Flag are for sale on eBay as well (below-left). I love it… it is a giant cesspool of leftist hypocrisy, and when I engage in conversation with people [beyond their bumper sticker beliefs that keep them warm-and-cozy in their political mirage… I get entire Starbucks soo quite you could hear a pin drop.
One girl was shuffling soo much as I pulled out a book that I purchased off of the Akiba bookstore of Trinity United Church of Christ (Obama's church of twenty years) and read these two quotes [after clearly explaining where I bought the book to my two compatriots… this was the time no one in Starbucks was talking]:
➤ "White religionists are not capable of perceiving the blackness of God, because their satanic whiteness is a denial of the very essence of divinity. That is why whites are finding and will continue to find the black experience a disturbing reality" ~ James Cone, A Black Theology of Liberation, p.64
And then I read this one from Mein Kampf:
➤ "The personification of the devil as the symbol of all evil assumes the living shape of the Jew" ~ Adolf Hitler, Mein Kampf
The only noise I could hear is a young college student shuffling to my left. It was as if I was exorcising a demon from her as she was moving soo much after having her protected world inhabited by reality.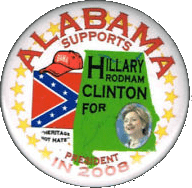 And this is the point a very left-leaning professor makes. To have people in the camp he is in merely label people as ~ sexist, intolerant, xenophobic, homophobic, Islamophobic, racist, bigoted ~ makes my job easier. Because one someone is labeled, the person doing the labeling stops learning, refuting, checking facts and history.
And I slice them up one side and down the other like the 1972 movie Shogun Assassin.
Keep this faux outrage coming, I love it. I wake up every morning and look in the mirror and say… proudly, "my party is the party of Lincoln… we set people free. The new plantation keeps them subservient."
[Well, I don't say that every morning… I just try to gauge if I am gonna take a dump before or after my cup of coffee.]