(UPDATED: First published in Sept of 2020)
See previous posts:
Mark Mills and James Meigs joins John Stossel to discuss the Green New Deal, the limits of wind and solar power, and the "magical thinking" of an all-renewable energy future.
Countries around the world are embracing subsidies to expand the production of renewables, and environmentalists claim that we're on the cusp of a tech-driven energy revolution that will make oil and gas obsolete. Are they right?
Not likely. According to Meigs and Mills, improvements in wind and solar technology are reaching their theoretical limits. It would be virtually impossible to generate the amount of wind and solar power necessary to replace the world's oil and gas consumption. And yet, renewables enjoy strong political support, while nuclear technology, our best source of clean, reliable, and—yes—safe electricity, faces intense political opposition
AMERICAN THINKER starts us out… I will support the main contentions in that story with other sources to follow:
Here is an example from one of the coldest areas regarding subsidies:
MINNESOTA + SUBSIDIES
CENTER FOR THE AMERICAN EXPERIMENT discusses Minnesota's alternative energy costs without subsidies:
Here THE HILL discusses all energy producers getting subsides, which I will follow up with a graph showing just how much fossil fuel producers get vs renewable energy producers — government mandates ARE A SUBSIDY!
GOVERNMENT MANDATES DRIVE INCREASE
Here is the latest numbers regarding subsidies and tax breaks:
NEW: SUBSIDIES COMPARISON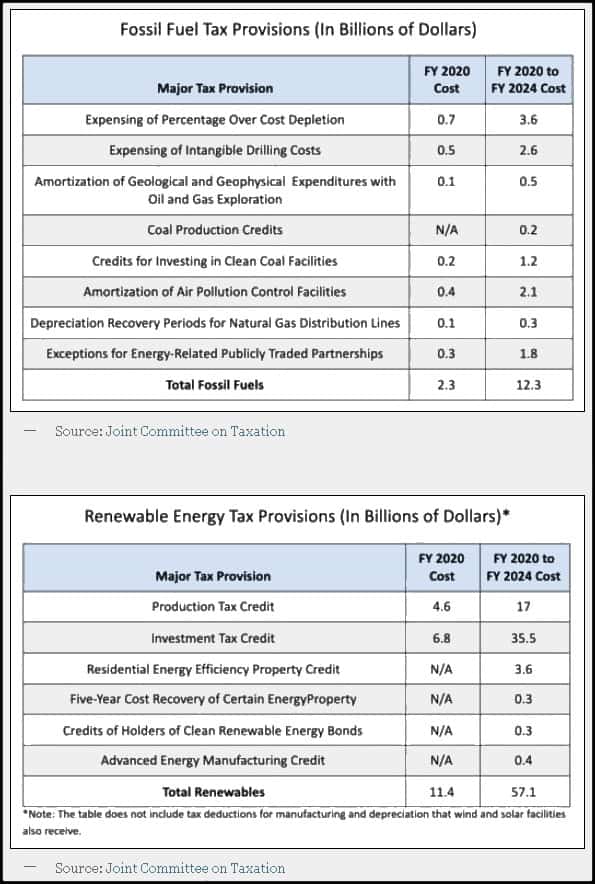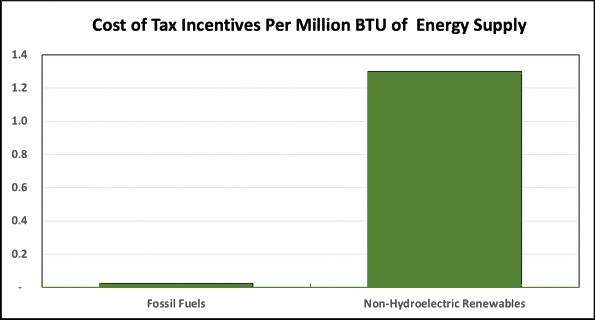 Conclusion via NATURAL GAS NOW: