This is really a story about a GOVERNMENT INDUCED SHIT SHOW. The artificial inflation of a segment of the market that will "trickle-down" (so-to-speak) to many aspects of our lives. And so, with billions given to EV production from the Inflation Reduction Act will accomplish the exact opposite of what the Democrats promised it would do. Of course we all knew this, I am just pointing out the EV connection. As one article notes below,
The automakers are still healing from the chip shortage, which we talked about in one of our previous articles: Chip Shortage Puts a Brake on Automotive Production. They are now faced with lithium supply constraints which are not expected to ease down for a couple of years. And then there is also a looming threat of a shortage of other minerals such as graphite, nickel, cobalt, etc., which are also critical for the production of EV components.
It will take years for economists to sift through the wreckage of Big-Government edicts and messianic proclamations to "save the planet." For now, all I can do is sound the alarm bells, in my own corner of the WWW.
QUOTE w/MEDIA
This is a FLASHBACK that originally aired on the radio Jul 2, 2013. Dennis Prager interviews George Gilder about his new book, "Knowledge and Power: The Information Theory of Capitalism and How it is Revolutionizing our World." I found this small bit on Dodd-Frank interesting as it leads to government interference creating a business atmosphere that nets zero information — or — creativity, entrepreneurial investment, or new growth and business.
"A fundamental principle of information theory is that you can't guarantee outcomes

…

in order for an experiment to yield knowledge, it has to be able to fail. If you have guaranteed experiments, you have zero knowledge" | George Gilder

(The Fuller Interview Is Here)
EDITOR'S NOTE: this is how the USSR ended up with warehouses FULL of "widgets" (things made that it could not use or people did not want) no one needed in the real world. This economic law enforcers George Gilder's contention that when government supports a venture from failing, no information is gained in knowing if the program actually works. Only the free-market can do this.
Why the posting of this key idea, or, rightly called an economic law. There are two stories I wish to share that brought me to think about this old audio I uploaded to my YouTube, and just fixed and reuploaded to my RUMBLE.
STORY 1
US to Give Automakers, Suppliers $12B to Produce EVs
STORY 2
U.S. EV Share Goes Flat At 7.1% Through June As Gas Autos Return
ALSO:
EVs sat at dealerships for an average of 92 days in the second quarter of 2023 versus 36 days for the same period in 2022. (U.S. NEWS and WORLD REPORT)
However, the push by governments to replace fossil fuels will increase production of these EV vehicles, reducing inflation will be impossible as prices of all sorts of items will greatly increase. 2-billion wasted and doing just the opposite of what Democrats say it would do.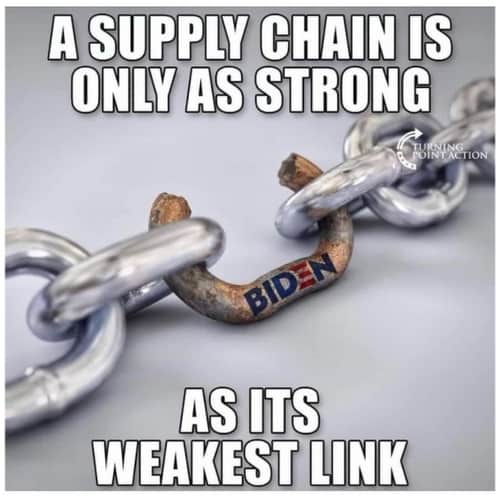 The below articles will deal primarily with Nickel, but the overuse of this material as well as others in battery production due to this artificial inflation by governments will create interference in knowledge to be produced allowing the market [people] to make choices based on supply and demand.
What this means is that a shit show will trickle-down the supply chain. To the cost of stainless steel, to other ingredients key to electronics and all batteries. In other words,
A GOVERNMENT INDUCED SHIT SHOW HAS BEGUN
---
NATIONAL SECURITY  (Sino-Russian)
---
Global Nickel Mining Industry – Statistics & Facts
Russia and China Unveil a Pact Against America and the West
---
NICKEL SHORTAGE AND BATTERIES
---
Electric Vehicles And The Nickel Supply Conundrum: Opportunities And Challenges Ahead
Why An Electric Vehicle Battery Shortage Could Be a Big Problem
Will Super-Sized EV Batteries Strain the Supply Chain?
Behind the 2023 Surge in Battery Demand for EVs
Electric Vehicle Industry Jittery over Looming Lithium Supply Shortage
So challenging in fact that GOOGLE years ago admitted the problem:
Global Lithium Shortage Could Severely Impact EV Makers In 2025