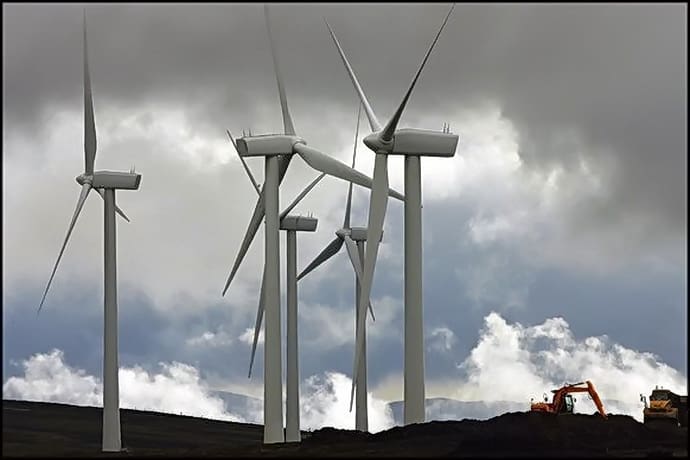 Can you imagine the polluted, destroyed world we would have if the left had their way with green energy?
Remember what the two top Google scientist in charge of their renewable energy program just said?
We came to the conclusion that even if Google and others had led the way toward a wholesale adoption of renewable energy, that switch would not have resulted in significant reductions of carbon dioxide emissions. Trying to combat climate change exclusively with today's renewable energy technologies simply won't work; we need a fundamentally different approach.
[…..]
"Even if one were to electrify all of transport, industry, heating and so on, so much renewable generation and balancing/storage equipment would be needed to power it that astronomical new requirements for steel, concrete, copper, glass, carbon fibre, neodymium, shipping and haulage etc etc would appear. All these things are made using mammoth amounts of energy: far from achieving massive energy savings, which most plans for a renewables future rely on implicitly, we would wind up needing far more energy, which would mean even more vast renewables farms – and even more materials and energy to make and maintain them and so on. The scale of the building would be like nothing ever attempted by the human race."
But asking someone who has swallowed this story is like beating a dead horse. They will tell me — to my face — that mankind releasing CO2 into the atmosphere is driving weather changes.
I will point out a graph that shows in the past couple of decades man has produced more CO2 combined from the previous 100-years, overlayed to the temperature staying the same for over 18-years (in fact, falling a bit since 2005), and this MAJOR, FOUNDATIONAL belief being shown false doesn't sway their "belief" towards rethinking their previously held paradigm.