AMERICA LOVES A GOOD MUG SHOT
Alan Dershowitz calls out the special injustice being levied against President Trump with the indictments both in federal and state courts.
JUMP TO A BUNCH OF MUG SHOTS AT THE BOTTOM!
🔥🚨BREAKING: Dom Lucre broke down how Trump's mugshot will stop him from winning the election. pic.twitter.com/JA2o0CK64c

— shaneyyricch (@shaneyyricch) August 25, 2023
Here are some examples from the black community of new support and continued support… language warning on some of these:
Even the Amish are in!
TRUMP IS EVEN MORE PUNK-ROCK NOW!
Some humorous and saliant points made.
FLASHBACK… w/update:
During the weeks leading up to the 2020 election, Lil Pump endorsed Trump and was even brought on stage by Trump at his rally in Michigan. (GATEWAY PUNDIT)
Throwback to one of the best moments of the 2020 campaign:

Trump brings 'Lil Pimp' (@lilpump) on stage at a Michigan rally https://t.co/Vk2cVwAbLY pic.twitter.com/M0FxWjF4O5

— johnny maga (@_johnnymaga) August 26, 2023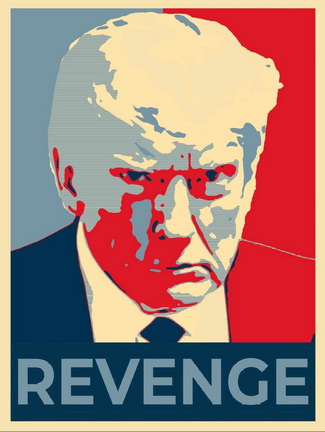 Left to Right, Top to Bottom
Elvis, Mickey Rourke, Terence Howard
Lil Pimp, Trump
Al Pacino, Tupac, Chris Tucker
Justin Bieber, Snoop Dog, Prince
Tyga, Hugh Grant
MLK, Bill Gates
Eminem, Robert Downey Jr.
Mick Jagger, David Bowie, Frank Sinatra
Keanu Reeves, Ozzy Osbourne, Johnny Cash