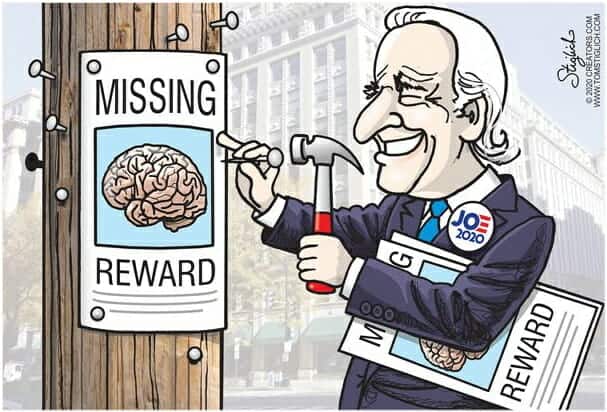 Well, others have said the same thing, but I noted it as well, here: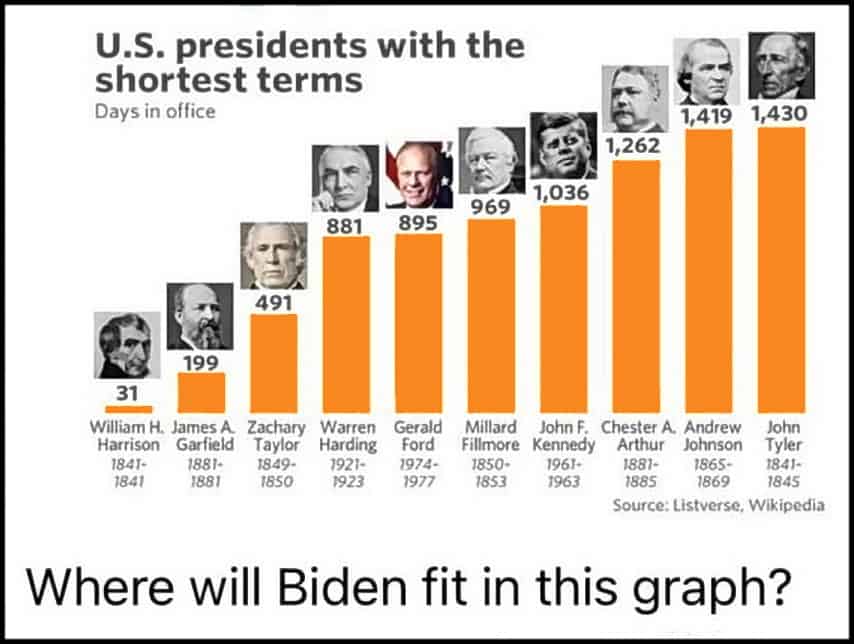 BETS? Over/Under bets? I think Biden will last until no later than Nov. 11th of 2021, probably 6-months, and then step down. Then his

socialist VP

takes over the Presidency. (RPT November 8th, 2020)
But 6-months is a safe bet — 3-and-a-half- years seems like the number — in political and Christian time at least. This is what Dems really want. They worship the "Liberal Trinity," race-class-gender — and Harris is their current idol. Why did they change the 25th Amendment? Making it easier to remove a sitting President? I think Trump will win on this as well (emphasis added):
All that to set up POLITICO noting Joe Biden's dementia (RPT, March 6, 2020) via RIGHT SCOOP: (January 20, 2020)
Yep. And yep… not only have the Democrats done everything they claim Republicans have (colluding with China, using quid-pro-quo against Ukraine, having criminal children, etc), this is yet another "told-ya-so" moment coming down the turn-pike.