Jim Jordan Says 14 FBI Whistleblowers Have Come Forward to Expose the Corruption
Two days ago CF noted the following:
"You are not allowed to disagree with the FBI"
The raid at Mar-a-Lago was by people flown in from the D.C. Field office where many of the whistleblower accusations have taken place. Which is interesting because some of these individuals at the D.C. office are under investigation by Durham… which would explain why the had the warrant set up the way they did.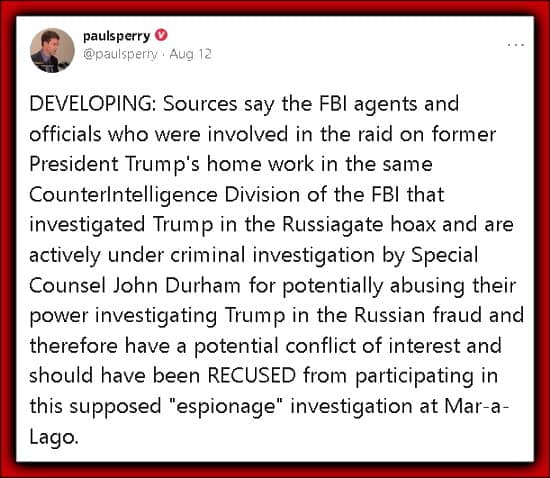 And even the "judge" that okayed the warrant had a duty to keep the warrant focused and not as broad as it was. But something smells here. Here is my response to JIM G. on my Facebook: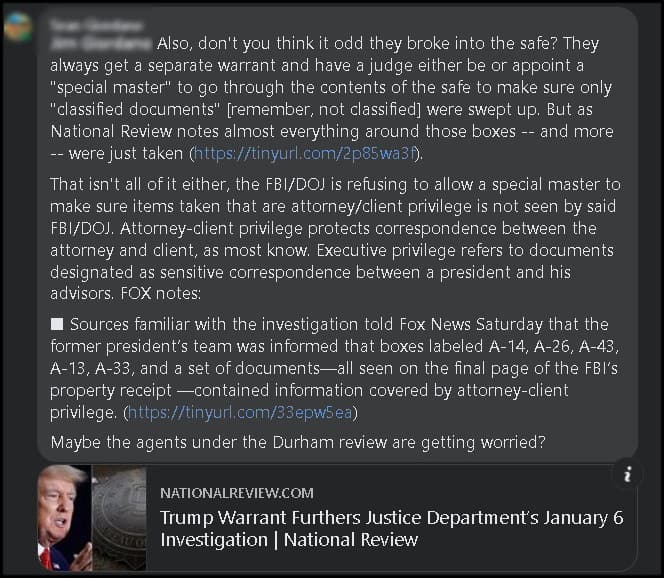 FBI seizes privileged Trump records during raid; DOJ opposes request for independent review: sources (FOX)
Trump Warrant Furthers Justice Department's January 6 Investigation (NATIONAL REVIEW)
Judge Bruce W. Reinhart even recused himself just six weeks before giving the green light to the FBI raid on Trump's home. All this is important, because it shows a disregard for the law by the FBI. Which Alan Dersowitz notes well:
What FX does this have?
In real time? A guy I have gone rounds with a couple times on FB had this to say: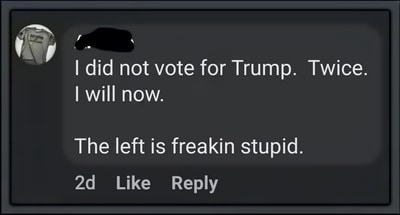 Yep. I was pulling for DeSantis… but Trump now is my guy.
---
RPT's RUMBLE
---