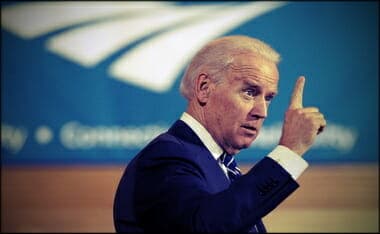 Stu Burguiere and Pat Gray go over some of Joe Biden's recent gaffes.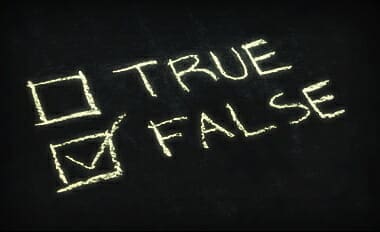 I just wanted to go through this and note all the untruths in this paragraph-screed by a friend. Now, granted, she is merely reacting emotionally — as we all are disgusted by the actions from this past weekend. I will tease out the logical consequences with new information gleaned from the killer[s] manifesto/life. Here is the "offending" (raw emotion) post:
Why dont any of my fellow Republicans ever post a post condemning these mass murders committed by our own home grown, radicalized, racially motivated white males who use AKs to kill as many people regardless if they are elderly, adults, or children? Rather attacking posts like mine that point out the ever repetitive act of mass murder with the same MO. And refuse to acknowledge that our president's words and actions have fueled these murders. The FBI and police chiefs around the country have stated that hate crimes have been on the rise since he took office. Its not a secret. (OP)
Keep in mind in other areas of her posts she called these semi-automatic long-rifles machine guns (assault weapons, which the military uses — select fire). "Machine guns" have been outlawed since the 1930's with thanks to Al Capone and others like him.
Okay, I noted that in fact, many of the "mass killers" and politically motivated persons wishing to cause harm are not in fact "right-leaning." One lady mentioned after a response to the OP regarding reading that "Reading does most assuredly NOT make one a Republican." I agreed but said:
Reading would stop people from saying assault weapons are used (machine-guns), and, allow one to know that a "Fascist" is really a socialist. A radically left leaning takeover of energy production, universal healthcare. and the Like. Not "right wing" in the least.
Now, since the shooting, we have come to find out that the killers manifesto was named after Al Gore's "Inconvenient Truth," with passages in the manifesto that really could have been lifted from almost any 2020 Democrat candidate's campaign site regarding Corporations and Climate. He said his racist views pre-dated Trump (so if he acquired them — say — during Obama's Presidency, should we blame him?). The killer also mentions Dr. Seuss's book the Lorax.
Okay, some fixing and commentary of the above paragraph.
Why don't any of my fellow Democrats ever post a post condemning these mass murders and political violence since they are overwhelmingly committed by Left-leaning radicals? Since the KKK and other white supremacist organizations overwhelmingly voted for Obama and other Democrat before and after him since they are essentially socialist in their political and economic views. Racially and environmentally motivated and violent males of all colors and backgrounds who primarily use handguns to

kill as many people regardless if they are elderly, adults, or children? Rather attacking posts like mine that point out the ever repetitive act of mass murder with differing MO's

…

And refuse to acknowledge that our president's words and actions have fueled these murders as wrongly encapsulated by the likes of CNN, Democrats, and MSNBC (and NPR, ABC, CBS, the New York Times, the Washington Post, and other mainstream media outlets) as well as recognizing that there has not been an increase of hate-crimes at all but an increase in reporting them as more-and-more police precincts are added and definitions of what a hate-crime is considered is changed. Its

not a secret. (EDITED-OP)
Just a day after this shooting another shooter who considered himself a socialist, voted in Democrat primaries, wanted Elizebeth Warren as president, killed people as well.
Almost all violent acts, racism, hated, and political assignations all the way to fist-to-cuffs — have been perpetrated by Democrats or radical Lefties:
The Killer railed against corporations, was rabidly pro-environment in a UNIBOMBER WAY, wanted large government programs like a universal income/livable-wage, and universal healthcare. Mentioned a book that influenced (obviously) his radical thing, The Lorax by Dr. Seuss:
People are amazed (really, due to the fact that they think history and facts are what CNN and other media sources tell them it is) that 3-of-the-4 leaders of the largest white supremacist groups told their followers to vote for Obama. That most leaders of the Klan (KKK) voted for Hillary. The idea that these groups are "right-wing" is due to a lack of knowledge regarding what fascism is:
Why do they vote Left… I give a breakdown of why in the "Trump Sized Myths" linked above:
Also, hate-crimes are not on the rise under Trump:
CAMPUS REFORM has more:
In fact, most hate-crimes one sees plastered in newspapers or in a chyron on CNN/MSNBC are later to be found out to be hoaxes… but the front-page coverage on TV or papers leaves a lasting impression (which is what the news orgs want, a narrative to be swallowed):
Although not mentioned, I am sure my friend thinks that America leads the world in mass shootings. THIS IS ALSO NOT THE CASE. Neither are the shootings of 4-or more ppl (mass shootings) done by white people primarily (just in 2019):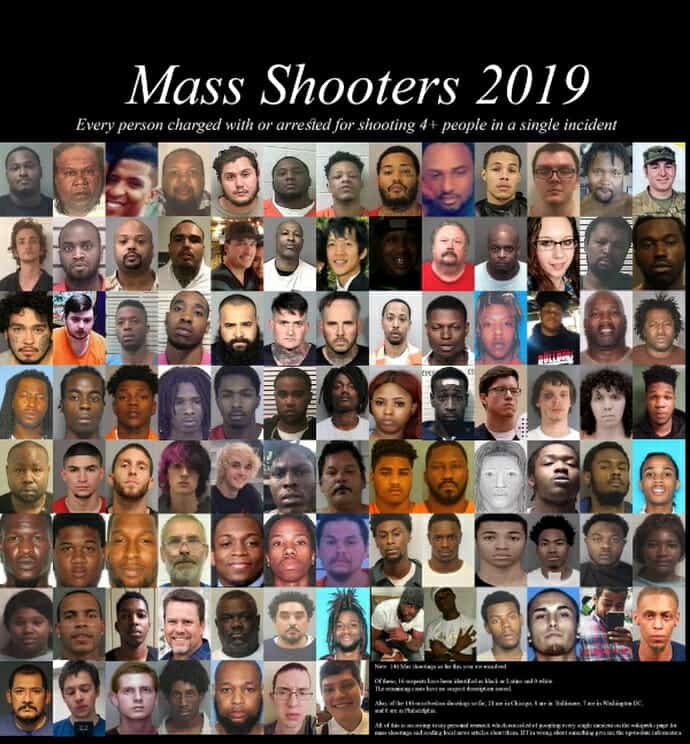 As you can see. Almost everything in the ORIGINAL OP was false. But people, because of their biases, want them to be true. This is nothing new however… ever since Goldwater we have heard the same tired "race-card" used on the GOPs peeps. Take Reagan for instance:
Steven F. Hayward, author of "The Age Of Reagan" wrote: "Liberals hated Reagan in the 1980s. Pure and simple. They used language that would make the most fervid anti-Obama rhetoric of the Tea Party seem like, well, a tea party. Democratic Rep. William Clay of Missouri charged that Reagan was 'trying to replace the Bill of Rights with fascist precepts lifted verbatim from Mein Kampf.'" (LARRY ELDER)
People are SICK OF IT!
In another post the same person wrote:
Another radicalized young white man with a gun that kills many quickly…. AK? Probably. So sick of these killings. Sick of hearing how our president and government officials are offering their prayers. Its not enough!!! We need stronger laws with these type of automatic and simi automatic weapons. Hey i love shooting them like many others but im more sick of hearing of our own home grown terrorists killing so many innocent men weomen children and elderly and NOTHING BEING DONE ABOUT IT!!!! Totall bullshit.
To which I respond:
Since this Patrick Crusius is in custody and cooperating with authorities. I will update his info below. People hate posting his name… but usually the people not wanting to post his name are also the one's trying to place people like this at Republicans feet — as if we created and encouraged him and others. (His whole manifesto is here).
---
PATRICK CRUSIUS
---
EL PASO WALMART
Patrick Crusius, the shooter that killed 20 people at a Walmart in Texas (may be more depending on the medical condition of these persons — all this is really sad to type. The devastated families and grief of loved ones. Man.) This is with thanks to GATEWAY PUNDIT and the DAILY SIGNAL, who notes the following: "This is not to say he's a Democrat or a Republican, but he is without question a progressive." Continuing… this scumbag wanted to lessen the weight of the welfare state to "achieve ambitious social projects" in:
a basic universal income

like universal healthcare

complained about cost of college

talked about how oil companies polluted water

how we wasted resources — trees for overuse of paper-towels

railed against BOTH Democrats and Republicans
And said,
Corporations are heading the destruction of our environment by shamelessly overharvesting resources

Corporations wanted illegal imigration for cheap labor
Here are some of the portions of the above:
He also wrote in the very first sentence of his manifesto this: "In general, I support the Christchurch shooter and his manifesto." I posted on the influences on this shooter. A Pagan nationalist named, Alain Benoist. A secular (pagan/New Age) philosopher. (More on my site.)
Lastly, he mentioned in his manifesto that he had started to hate Hispanics after reading a book back in 2011-2012 (LONG BEFORE TRUMP) The DAILY SIGNAL notes this:
That book discusses the Muslim immigration issue of France… and here Patrick swapped out Hispanic. Since he is in custody, and cooperating… he also noted the following (GATEWAY PUNDIT). He said he expected the media to blame the attack on President Donald Trump, noting: "This is not the case" — "My ideology has not changed for several years. My opinions… predate Trump and his campaign," he wrote (DAILY MAIL).
So Democrats, and NOT TRUMP according to Patrick… and not CNN / MSNBC.
THE MAIN POINT?
You cannot pigeon hole these guys as "Republicans," and the use of RIGHT-WING is more akin to the progressive socialism of pre-war Germany. Just add these guys to the LONG LIST OF LEFTIST POLITICAL KILLERS and terrorists I note HERE.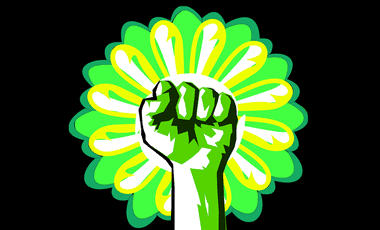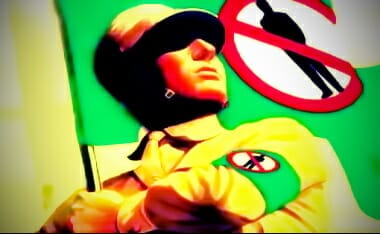 If Trump is somehow at fault for the section of the manifesto, and Sarah Palin at fault for the shooting of Gabby Giffords…. then why isn't Al Gore, Elizebeth Warren, and Robert O'Rourke at fault for the deaths in El Paso? OBVIOUSLY I and others are not blaming them. But! Using the Left's and the media's [redundent] own logic, this should be the case. UNLESS, they are creating a narrative. However, "news sources" like the NEW YORK TIMES DOWNPLAYS the eco-fascist connections. One must note the shooters own words as well:
Stu Burguiere fills in for Glenn Beck for the first half of this… the Pat Gray joins him at the 14:20-ish mark. I have a post on this issue here:
HUFFPOST — at least — acknowledges the eco-fascism of the El Paso shooter…