Siddharth Kara is an author and expert on modern-day slavery, human trafficking, and child labor. Look for his new book, "Cobalt Red: How the Blood of the Congo Powers Our Lives," on January 31, 2023
I updated my "EV Car Batteries" section of my post with this.
BATTERIES
In an excellent post linking to a German documentary (30-minutes) and study showing the devastation to Chili of lithium mining, we find the following:
The production of lithium through evaporation ponds uses a lot of water – around 21 million litres per day. Approximately 2.2 million litres of water is needed to produce one ton of lithium. (EURO NEWS)
AGAIN… here is a Facebook post of the same thing regarding Lithium Fields:
Alternative fuels/energy is a DIRTY BUSINESS… but the left who live in the seclusion of the New York Times and MSNBC would never know this. I can show a graph showing skyrocketing carbon emissions worldwide for the past decade and that the temperature has dropped during this time by a small amount, and it is like showing them instructions to build an IKEA bookcase with instructions written in Gaelic!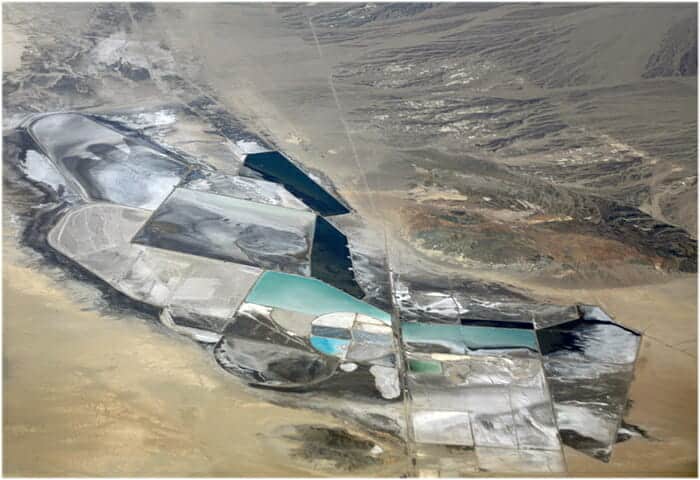 What about the impact and supply of the materials needed to produce batteries? TreeHugger has a good post that mentions some of these environmental pitfalls. These issues involve many devices we use daily (cell phones, lap-top computers, rechargeable batteries, etc.), but add to this burden a mandated or subsidized car industry:
Click HERE to go to larger file (use mouse wheel to zoom in)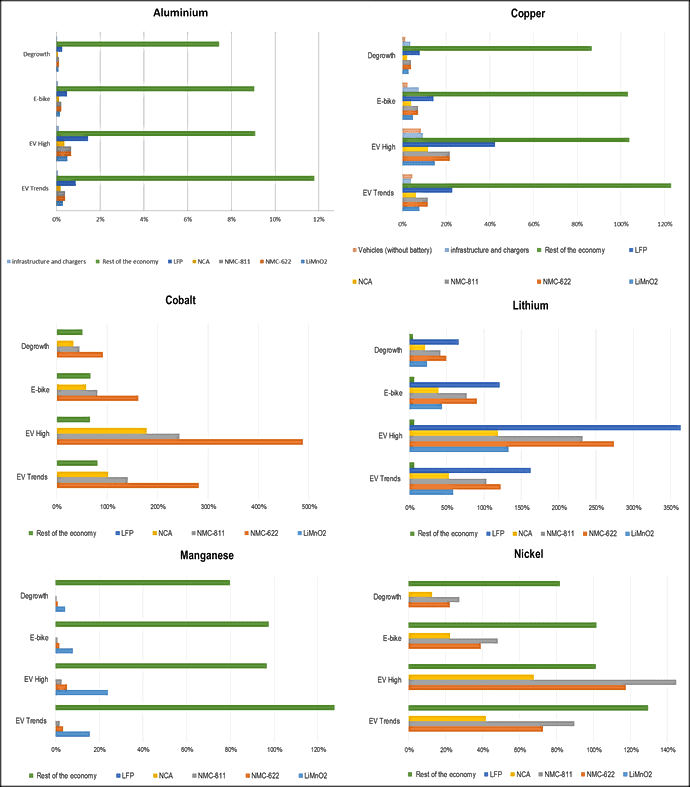 In an excellent article we see the projected demands on other metals involved in the battery and transit goals: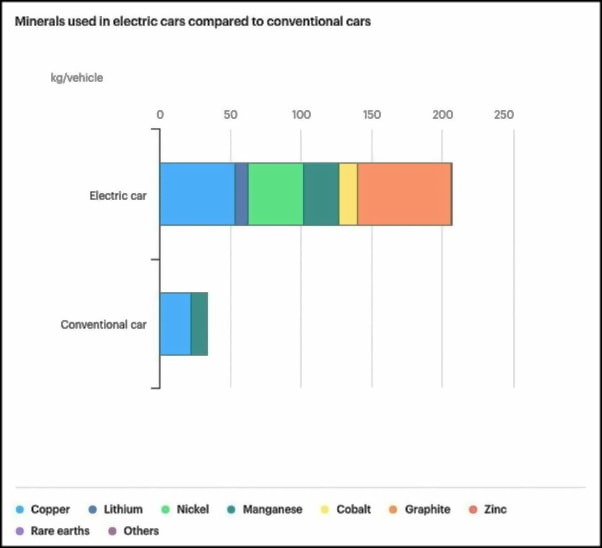 Half of all Cobalt made goes into electric cars.
Are Electric Vehicles really clean? | They run on dirty energy and blood of children as young as 6. | Electric cars drive human rights abuse and child labour. | China is one of the villains in this story. | Are electric carmakers equally guilty too? | Palki Sharma Upadhyay tells you.
TO MAKE MATTERS WORSE….