A buddy sent this to me. We are both on the same page but it brought a rant bubbling up to the surface: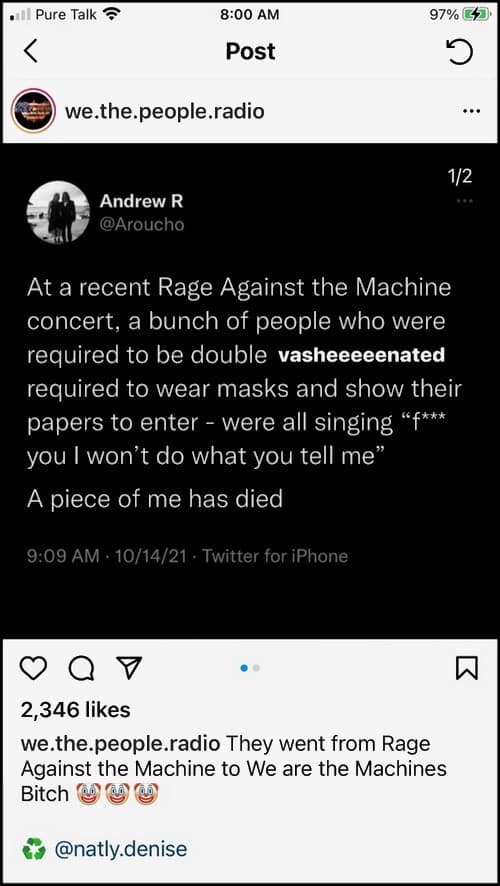 CUE RANT:
What they do not realize is they have always been the machine. The main founder is a self admitted Marxist and they have supported Communist movements. Big Government control of the peoples lives. What the gov says is true, by edict. A co-worker asked me Monday, saying "didn't you say a long time ago Rage is a Communist based band? But this song [playing in the shop at work] is about anarchy, why is that?" I explained these people want to seed anarchy/chaos as a tool to create a situation where the government has to swoop in with heavier control. They want to overturn the existing order to replace it.
Since the 60's generation of progressives, they have adopted the CLOWARD-PIVEN STRATEGY.
LEFT / RIGHT VIEWS of GOVERNNMENT:

OLD AUDIO FROM APRIL 2011
60s versus 2020