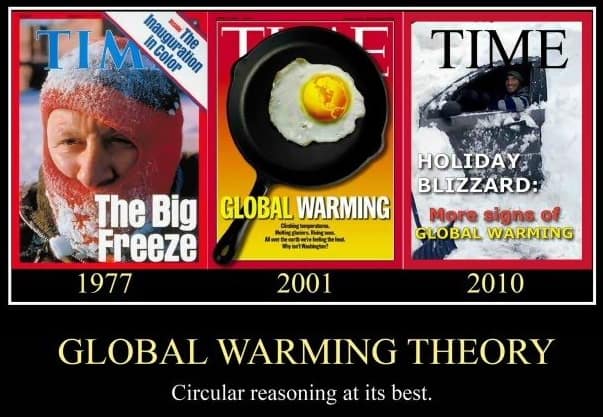 If the following people are rightfully derided for false prophesies, which eventually caused even Harold Camping to say he was wrong, what about this? In other words, if one derides Bush for "lying his way into war," or that, "the Bible is false because of failed prophecies or contradictions," then why doesn't this same thinking apply to this pet theory?

Here is a top-ten list from The Herald Sun (an Australian paper) from 2008:
Here is a recent two month list of new information turning over past — false — prophecies about global destruction:
Climate Modeling Failure: New Study Finds EPA & IPCC Climate Models Wrong About More Droughts For Southwest USA: The EPA, the IPCC and the USGCRP bureaucrats have erroneously predicted, per their global climate models, that southwest U.S. would become drier with more droughts – the latest research finds that these predictions are result of climate modeling failure

Global Sea Level Rise: Melting Glaciers Have Tiny Impact On Sea Levels – Maybe 3.7 Inches By 2100: Alarmists have long predicted that Greenland's melting glaciers were causing an "accelerating" global sea level rise – new study confirms global warming alarmists wrong

Tide Gauge Station Data Analysis: NZ Scientists Confirm Sea Level Rise Is Modest – 7 Inches By 2100: current global sea level rise is barely noticable, which is complete contradiction of IPCC predictions over past 2 decades

Runaway Greenhouse Effect Facts: NASA's "Boiling Oceans" Prediction Not Supported By Data – Is Hansen Crazy? Runaway greenhouse effect facts (or lack thereof) – while James Lovelock recently admits to hyping global warming alarmism, James Hansen still does crazy fearmongering – on video he predicts boiling oceans

Impact of Climate Change: Health Research Determines Global Warming Does Not Cause Illnesses: The IPCC climate impact models predicted increases in many illnesses that would lessen the quality of life – new study confirms the IPCC "scientists" beliefs in computer simulations were misplaced

Climate Change Effects: Agriculture Research Debunks IPCC Myth That Global Warming & CO2 Harm Crops: The latest agriculture research on climate change effects clearly prove that IPCC climate model predictions of looming crop failures are bogus – wheat study result opposite of IPCC fabricated myth

Tide Gauge Station Data Analysis: EU Scientists Confirm Sea Level Rise Not Unusual – IPCC Prediction Wrong: IPCC predicted accelerating sea level rises due to human CO2 emissions – real scientists examine the tide gauge station empirical evidence and find recent sea level increases not unusual

Extreme Climate Change Risk: Scientists Find Himalaya Severe Rainfall Evidence 'Baffling': Researchers analyzing data for extreme climate change risk continue to discover evidence that the predicted results are not happening – lack of extreme rainfall in the Himalayas is most recent example

Climate Modeling Failure: IPCC Models Unable Predict The Major 'Siberian High' Climatic Condition: Climate modeling failure remains a major embarrassment for the UN's IPPC's "climate science" efforts – this time their models failed at predicting the 'Siberian Highs' that dominate Northern Hemisphere weather

Climate Modeling: Failure of IPCC's Newest Climate Models – 'Still Worthless After All These Years': Climate modeling failure by the IPCC's past climate models is huge and well documented – the newest climate models are no better

Is Global Warming Happening? IPCC Climate Models Predicted Huge Warming But Reality Happened Instead: For years the public wondered "Is global warming happening?" as the IPCC climate models predicted – instead the HadCRUT temperature dataset clearly shows global temps cooling off

The Global Warming Permafrost Tipping Point: Scientists Discover Permafrost Thawing Not Happening: The IPCC scientists and global warming alarmists predicted that increasing CO2 emissions would lead to a catastrophic permafrost tipping point, unleashing gigatons of methane gas – they were wrong.
(See More)
Dennis Prager makes mention that global warming has become more of a religion to the secular left in search for something bigger than them. Vic Boccard concurs when he said, "Now, global warming has not only become the mantra of the left, it has become almost a religion of this ilk — a large, end-of-the-world cult." One author makes passing mention of this comparing it to the eschatologies found in Judaism and Christianity.
….The term eschatology refers to that sub-field of theology devoted to the discussion (logos) of the last things (eschatos). It was located within the field of theology because of the assumption that the "last things" would represent God's ultimate intervention in history. Today, we talk of secular eschatologies–Marxism, for example–and scientific eschatologies.
Some would argue that Marxist eschatology is part of what makes Marxism a religion. So, perhaps, the term "secular eschatology" is an oxymoron after all.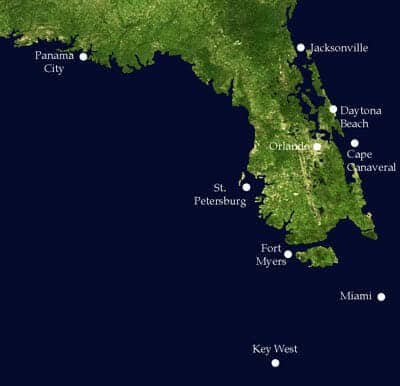 But, why the impulse to discuss the last things? Why are we curious as to what will happen at the end of time, or "after" the end of time, as if it is even possible to think of an "after" to the end of time? Why does all of this preoccupy us?….
eschatology has been part of my theological agenda since I began to reflect on theology, some fifty years ago. I recently came upon the essays I wrote for admission to Rabbinical School back in the spring of 1954. To my amazement—I was then a rank undergraduate at McGill University—they were suffused with the issue of messianism. When I arrived at the Jewish Theological Seminary, one of my mentors, Professor Gerson Cohen later to become Chancellor of the Seminary, made an off–hand remark to the effect that every significant Jewish movement had an eschatological impulse at its core….
Equally puzzling to me is why Christian theologians are so preoccupied with eschatology. Why is it everywhere in contemporary Christian theology and so strikingly absent from the writings of 20th century Jewish thinkers? Still more puzzling to me, is why our cosmologists and astronomers are so preoccupied with the question of how it all will end…. (SOURCE)
We all know of "end-time stories in religion… in fact I have a pet theory herein that is based in classic religious eschatology. Famines, weather, wars, pestilence all are found in the Bible. Not only in the Bible though, but also in secular ideology in regards to Global Warming. For instance, some "end-time statements by secularists.
What changed in the United States with Hurricane Katrina was a feeling that we have entered a period of consequences. ~ Al Gore

All across the world, in every kind of environment and region known to man, increasingly dangerous weather patterns and devastating storms are abruptly putting an end to the long-running debate over whether or not climate change is real. Not only is it real, it's here, and its effects are giving rise to a frighteningly new global phenomenon: the man-made natural disaster. ~ Barack Obama

Global warming is too serious for the world any longer to ignore its danger or split into opposing factions on it. ~ TONY BLAIR

People tend to focus on the here and now. The problem is that, once global warming is something that most people can feel in the course of their daily lives, it will be too late to prevent much larger, potentially catastrophic changes. ~ ELIZABETH KOLBERT

The issue of climate change is one that we ignore at our own peril. There may still be disputes about exactly how much we're contributing to the warming of the earth's atmosphere and how much is naturally occurring, but what we can be scientifically certain of is that our continued use of fossil fuels is pushing us to a point of no return. And unless we free ourselves from a dependence on these fossil fuels and chart a new course on energy in this country, we are condemning future generations to global catastrophe. ~ Barack Obama

We are upsetting the atmosphere upon which all life depends. In the late 80s when I began to take climate change seriously, we referred to global warming as a "slowmotion catastrophe" one we expected to kick in perhaps generations later. Instead, the signs of change have accelerated alarmingly. ~ David Suzuki
In fact, David Suzuki wants us in JAIL! (See also my: "Eco-Fascism Leading the Way To Democrat Utopian Ideals")
[icon name="bullhorn" class=""]…

See more at end AND HERE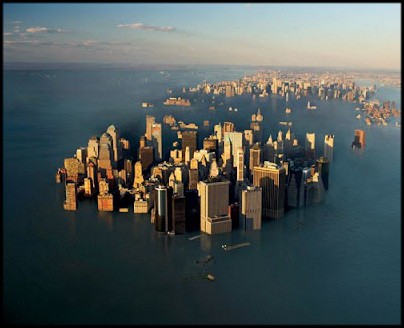 This theory about anthropogenic global warming is nothing more than humanity reaching out to their own pet theories in a false belief that they are [the pet theories] actually bigger than they are [themselves]. Pascal once said that people try to fill that God shaped vacuum. I agree.
The left has its "end of the world" type of theology, or rightly called, eschatology. I have dealt with this before, it will be added at the end, however, this "Swine Flu" example is fitting. Listen to Joe Biden and his "mania" about something which we are being told today by experts is nothing but a regular flew season (in fact, even less deadly than normal seasons of the flu):
What did Joe do a couple of days after this interview? He hopped on a train to go home after his work day (costing us tax-payers another $250). This seems to be a theme in Washington… and as of late, this has been a problem on both sides of the isle — although still much more prominent on the left. That is, expecting the public to fall in line with mandates, and the mandaters living above what they expect the general public to do. this is elitist. So while Gore goes around the country and world telling people how to live a life which he himself doesn't. A prime example of this is summed up in the cartoon below:
Do you understand? People are traveling around the world saying New York and Florida are going to be under water and it is now too late to do anything about it! Another figure is saying do not take public or private transportation or even put your kids in school. What Christian with influence like the current Vice President or past Vice President is traveling the world or getting on CNN and calling for drastic measure or preaching that the world will end because of man's actions?
Christians do not even thing in the worst portion of Armageddon that the world will end. Postmillennialist, amillenialist, or premillinialist Christians preach a time of a thousand year reign of Christ after He (not us) sets things right. Democrats are saying "let US set things straight" in order for the world not to end. This secular proposition by the left has come to fruition in 166 to 244-million people being murdered by utopians just in the 20th century alone (more than the entire history of all deaths by religions since recorded history). Doesn't that frighten you a bit, that politicians say in order to stop the world from coming to an end you must vote for their legislation pumped down the tubes by organizations that the co-founder of Green Peace say are:
I don't want that pill thank you very much. Yet here we are: Cap n' Trade, Swine Flu, Global Warming, etc. Pills being pushed down the throats of the common man. This common man may wake up with a Biden in his and her living room one day controlling even your thermostat! The "Right" isn't telling people of same-sexes not to be a couple. In fact, here in California they have the exact same right in Civil Unions that my wife and I have: hospital visits, tax breaks, health-care options from employers, and the like. But that is not what the whole thing is about. However, they will tell us that they don't want the government telling them how to live… except about how much water to flush in their toilet, how much water can come out of their shower head, what type of light bulb to use in the privacy of one's home, or now even how low or high to set a thermostat. That isn't government intrusion… no… that is liberals trying to save the planet for their utopian dreams — that will never come to fruition, mainly due to the Left's view of man and his nature (the below is from a larger paper I wrote in a response to friend who was going to San Francisco University of California):
All these scares are plenty, and almost all from the left. Dennis Prager reads from a Wall Street Journal article about the religion of Climatism::
---
[icon name="bullhorn" class=""] UNLESS, that is, the masses believe more-and-more that climate skepticism is truly evil, as David Suzuki believes, jail will soon await:
Richard Tol, Leslie Woodcock, James Lovelock, and others all feel the sting of the machine they were a part of. A part of because these and other men-and-women specialists have abandoned what they previously supported as being true. But this machine they helped build has a way of growing too large to fail. And it is biting them in the ass!
This comes way of WUWT, and highlights the tendency of the Left towards totalitarian thinking in order to make their vision "work.
REASON.ORG ends with a great commentary on this freedom restricting idea of the above lunatic:
Its scary how much the left HATES profit.