In an excellent article from CITY JOURNAL entitled "The Wokest Place on Earth". Dennis Prager is flummoxed at the disgusting and immoral actions by Disney Corp. During the monologue Prager cannot remember the law professor he interviewed, Amy Wax is her name. (I have the interview HERE) The article she and Larry Alexander wrote is entitled: "Paying the price for breakdown of the country's bourgeois culture" (PHILEDELPHIA ENQUIRER). An article regarding the response to Amy can be found at INDEPENDANT WOMEN'S FORUM (IWF).
I just wish to say I nor my wife have ever been a Disney fan… we view it as a cult in discussion between us. I have no idea why, however, now I have the urge to be evangelistic about others not liking Disney as well.
SIDE NOTE: the picture for the video is via BLAZING CAT FUR, a site BTW I love. Thanks BCF!
---
Disney "Responds"
---
The POST MILLENNIAL has a follow up to Disney's response. Here is the Tweet by Christopher Rufo they commented on (with Mr Rufo's additions – click to enlarge):
TWEET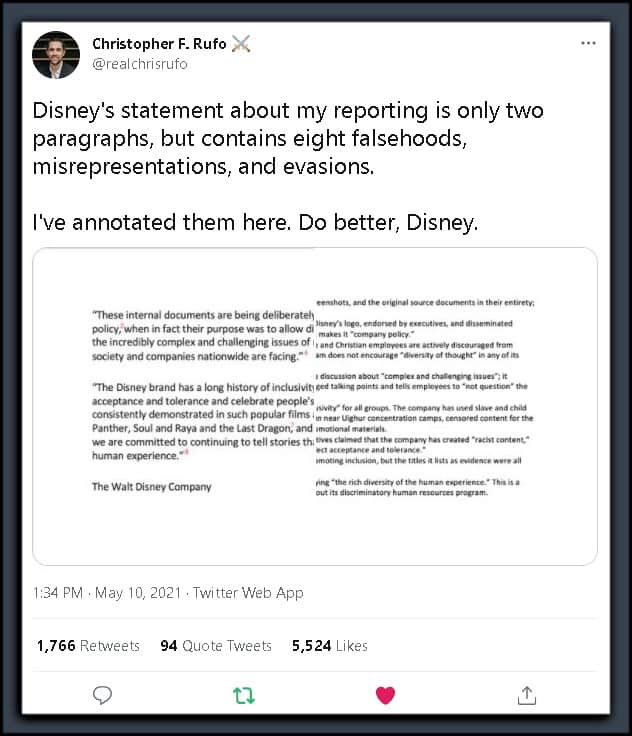 DISNEY'S RESPONSE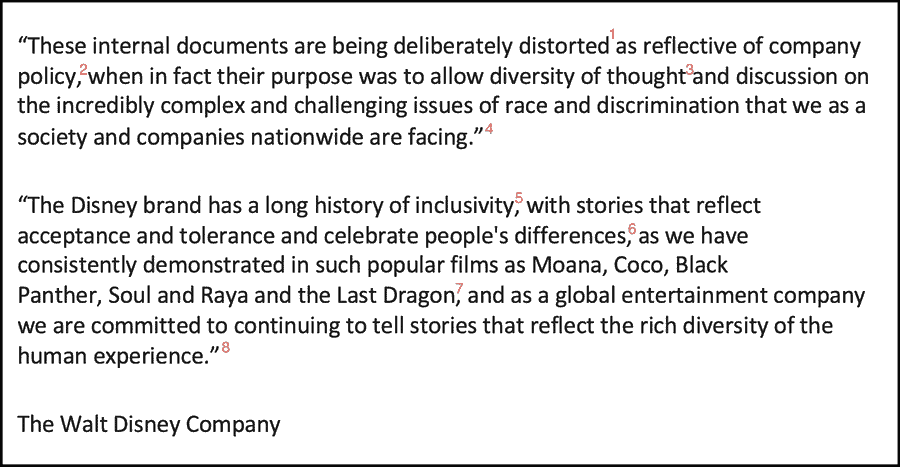 MR. RUFO'S COUNTER