(ORIGINALLY POSTED IN NOVEMBER OF 2011)
This was most likely grabbed by me in November of 2011. I just came across it in my files and it made me search out and reproduce the [I think] full QG article by Michael Kelly titled: "Ted Kennedy on the Rocks: A Sober Look At The Senator." (Posted underneath the audio.) I almost didn't upload this, but I wanted to connect it to the GQ article on my site. The graphics in the upper left that "fade-in-and-out" are the old pictures from the original VIMEO upload. To wit 》》My Vimeo account was terminated many years ago; this is a recovered audio/video from it. (Note: a short WaPo article is after this very long GQ article.)
Here is a related example I use often:
Ted Kennedy on the Rocks: A Sober Look At The Senator | Michael Kelly (GQ | AR15)
(see also: NEWSBUSTERS | REAL CLEAR POLITICS | DAILY WIRE)
(AR15 COMMENT: It's long, but damn…homie had another 19 years of boozin' and screwin' to go.)
When GQ sent Michael Kelly to profile one of America's most powerful men, Kelly was a young writer, and unknown. But after three months of reporting, thousands of pages of research, and over seventy interviews with everyone in Washington, from congressmen to waiters on Capitol Hill, he filed this famous portrait of Edward M. Kennedy, remarkable not only for its courage in exposing a senator's vices but also for the balance of its tone. GQ has published many celebrated political articles over the years—profiles of George W. Bush and Colin Powell, interviews with John Kerry and Chuck Hagel, to name a few—but this one may well be the best. Michael Kelly went on to cover the Gulf War for this magazine and to edit The New Republic and The Atlantic Monthly in turn. Tragically, in 2003, his Humvee crashed under enemy fire in Iraq.
GQ, February 1990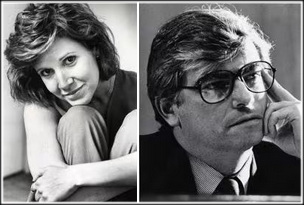 Carrie Fisher on her blind date with Chris Dodd
WASHINGTON POST