From reality TV show Big Brother to warnings about surveillance, George Orwell's Nineteen Eighty-Four has had a lasting impact on modern society.
Person speaking is, Dorian Lynskey, author of, "The Ministry of Truth: The Biography of George Orwell's 1984"
Authorities have found a new excuse to delay reopening America: The need for hundreds of thousands of so-called 'contact tracers.'
Bill Gates suggests mass surveillance of Americans to combat coronavirus pandemic.
The Covid-19 pandemic is likely to have a long-lasting impact not just on the world economy and the global population but also on the way we use our gadgets. To keep up with the changes brought by the pandemic, tech giant Apple has released iOS 13.5 with Face ID enhancements, Exposure Notification API and more.
iOS 13.5 speeds up access to the passcode field on devices with Face ID when the user is wearing a mask. Several users who wear masks, were facing difficulty unlocking their handset with Face ID. The Face ID would reject the login attempt multiple times and then the option to enter passcode will appear, causing significant delay.
With iOS 13.5 update, the iPhone will detect when the user is wearing a face mask and the passcode field will now be automatically presented after swiping up from the bottom screen.
The feature is only available on devices with Face ID, that is, iPhone X, iPhone XS, iPhone XS Max, iPhone XR, iPhone 11, iPhone 11 Pro, and iPhone 11 Pro Max. This also works when the user is authenticating with the App Store, Apple Books, Apple Pay, iTunes and other apps which support signing in with Face ID.
iOS 13.5 also comes with an Exposure Notification API, which supports Covid-19 contact tracing apps from public health authorities. The exposure notifications, for the uninitiated, are alerts that users will receive on their phones if they have been exposed to someone who has tested positive for or is highly likely to test positive for Covid-19….
(emphasis added)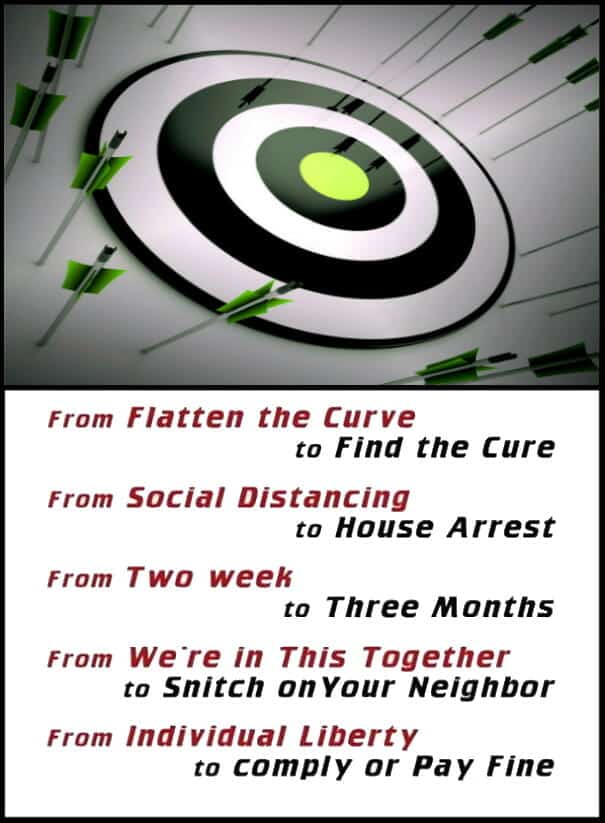 The original post (OP) on this second strain was a graphic. I will link to the Kent County (Michigan site through it. Here is my FB description of the following: "A person named B.M. wrote on a friends Facebook wall the following regarding "contact tracing." (The original post had to do with hiring government employees to trace citizens with Covid.)"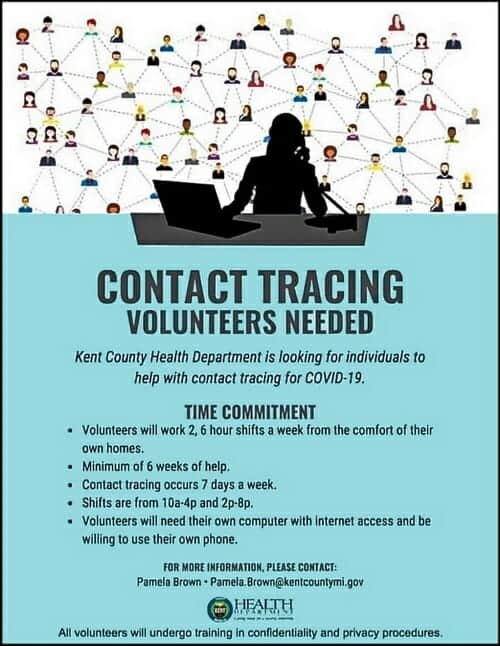 (See also this BRIDGE article)
[A reader of JP's noted] Actually, contact tracing sounds like a legitimate work of government. Rather than quarantining the healthy, quarantine the sick and monitor those exposed to the disease.
JP responded:
---
Sorry in advance for the novel! Heh, I started thinking of other interesting things to add and just decided to run with it.
Contact tracing might work for illnesses that don't spread very easily (it probably would have exterminated HIV, according to what I've read; I'm no expert but it seems reasonable), but for upper respiratory stuff like colds and flus (and the Wu Flu), it's pretty much doomed, especially with up to 10% of the whole country already having the it.
The original point of the lockdowns (which don't seem to have worked; lockdown and non-lockdown countries and states have almost identical statistics) was to slow the spread to prevent hospitals from being overwhelmed. It wasn't to stop spread, since even the CDC admits that after about 1% of people are infected with a contagious disease, you can't really close the door on it anymore. Contact tracing is a relatively invasive way of closing the door on a virus, so I don't think it will work here**.
The data points to a much less lethal bug, though. Stanford's meta analysis of all of the large-scale antibody testing shows an IFR (Infection Fatality Rate) between 7 times less than the seasonal flu and 2.8 times more. It's probably in the middle, making it slightly less lethal than regular seasonal flus. And since we know it has been in the US at least since January (probably since December or earlier), the R? (Basic Reproduction Number or Rate) is also much lower than people originally thought. So it spreads like the flu and is as deadly as the flu.
The main difference seems to be the 24/7 media terrorizing of citizens, the complete ignorance most of us (that's me, too) had in the real pneumonia/influenza deaths each year, and the downright evil policy of many Democrat governors of sending the sick to recover (while contagious) at nursing homes, boosting the deaths by up to 50%.
Sorry for the novel!! Reading every little bit about this thing has become an unfortunate hobby of mine. I'm of the mind now that the best strategy is to fight the fear instead of the virus and to get back to normal in virtually every way. If this is anything like it's older brother SARS, it will die out in the next couple of months. But if not, keeping everyone from immunity just means extending the risk.
** I think contact tracing may -appear- to work because I think we are naturally bottoming out cases. Same, in my mind, for other measures.
One final bit: I've followed lots of different predictions to see who might get things most accurately to see what they did differently. This guy's been right on (it's been almost scary) using SARS as a comparison instead of the Spanish Flu (since this bug is SARS 2). This is a really good visual of the whole thing:
(Click to enlarge)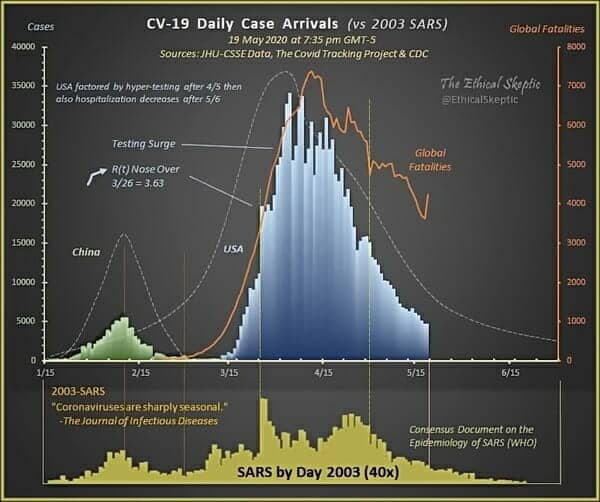 ALSO, a short bit from Bruce Carrol:
"If you are waiting for a "cure" for COVID-19, you'll never leave your home again.
Even the flu vaccine (not vaccine, flu shot. There is a vaccine for the Polio, not HIV or SARS) results in 60-80,000 deaths every season.
We have to stop the fearmongering and start learning to live with a new virus in a string of new viruses that have emerged for tens of thousands of years.
Boomers and Millennials aren't that special of a species."
— Bruce Carroll (Co-founder of the gay Republican group GOProu, and founder of GAYPATRIOT)