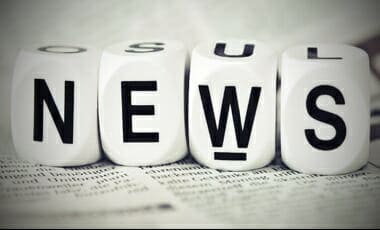 Some multiple angles first:
Latest News Report (Not IDF or terror):
Breitbart has this story about the Israeli preemptive strike:
An Israeli submarine was responsible for a July 5 attack on Russian missiles that had been delivered to Syria, the London Sunday Times reports. Israel had warned that such shipments would be legitimate targets.
The P-800 anti-ship "Yakhont" missiles had been on shore in the Syrian port city of Latakia when they were destroyed in an attack that Syrian authorities said could not have come from the Free Syrian Army. The attack by an Israeli Dolphin-class, German-made submarine was coordinated with the U.S., the report says.
Israel has also warned previously that it would not allow Syria to maintain Russian anti-aircraft S-300 missiles. Russia's official position is that such missiles do not alter the regional balance of power.
DebkaFile expands a bit on the geo-political reverberations this may create:
US to media: Israel struck Latakia arsenal last week. Will Putin and Assad make good on threats of reprisal?
…debkafile's military sources report that three strategic arsenals were targeted: One consisted of weapons mostly delivered by Russian air freights in the last two months for the Syrian-Hizballah offensive to recapture Aleppo. A second contained the supersonic Yakhont anti-ship missiles (NATO codenamed SS-N-26) plus their radar systems; and the third, the Syrian army's strategic reserve of missiles and ammunition, stored there for an emergency, such a possible forced Syrian army retreat to the Alawite region – or even Lebanon.
It is important to note that, although Moscow was perfectly aware that the advanced Russian weapons supplied to Syria were put in the hands of the Lebanese Hizballah, the consignments were not only not suspended but expanded. Moscow is therefore directly arming HIzballah with advanced weapons. During the attack, neither Syrian radar nor that of the Russian warships cruising off the Syria coast registered any aircraft or missiles heading for the Latakia depot.
They were therefore unable to positively identify the source of the explosions.
Israel and the IDF held their silence – hoping that matters would stay that way, unlike their air strike of May 5 which destroyed Iranian arms shipments for Hizballah stored in the Damascus area, when American sources made haste to finger Israel. This time, too, after a few days' pause, Washington again broke the story. This step coincided with US President Barack Obama's early Saturday phone call to Saudi King Abdullah to discuss the Syrian crisis. They may have discussed a potential Russian or Syrian reprisal for the Israeli air strike.
In their rough, acerbic encounter at the Black Sea resort of Sochi on May 14, Prime Minister Binyamin Netanyahu warned President Vladimir Putin that if Russia sends advanced weaponry to Syria, such as S-300 anti-aircraft missiles or sophisticated radar for upgrading the Yakhont missiles, Israel would destroy them. Putin retorted that if Israel did this, Moscow would hit back.
Featured in this video is the new TAVOR made available to the North American civilian market by http://IWI.US. The IDF is switching to the TAVOR from the M16.