This is a comment by a close friend…

….and while this is using her comment, it is not being used to zero in on her — it is merely indicative of a wider position held by many. It is a raw expression of ultimately the failure of leadership in various levels of our government (federal, state, and local). Not giving us the real info, stirring people up by fear that is not warranted in order to cover-up administrative failures.
It is almost comical, but the next "we are all gonna die" moment is already here… Delta is soo last week, cue hysteria: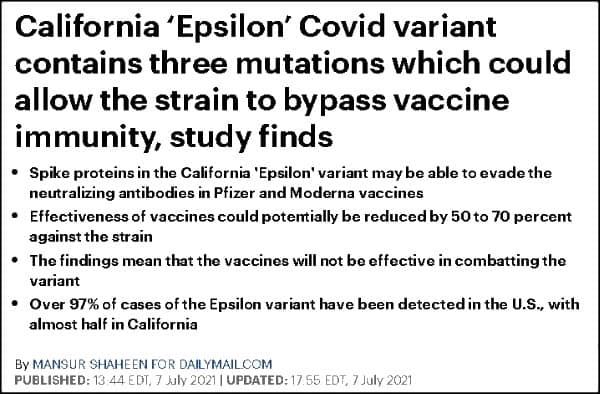 It's a never ending political power-grab opportunity.
First however, a quote to set the mood:
"Of all tyrannies, a tyranny exercised for the good of its victims may be the most oppressive. It may be better to live under robber barons than under omnipotent moral busybodies. The robber baron's cruelty may sometimes sleep, his cupidity may at some point be satiated; but those who torment us for our own good will torment us without end for they do so with the approval of their own conscience." – CS Lewis, God in the Dock.
So, let us first deal with the real numbers and why the individual should be concerned about themselves — coming from a person who got the J&J, but who's wife refuses to get the jab.
(Graphic and more found at RIGHT SCOOP)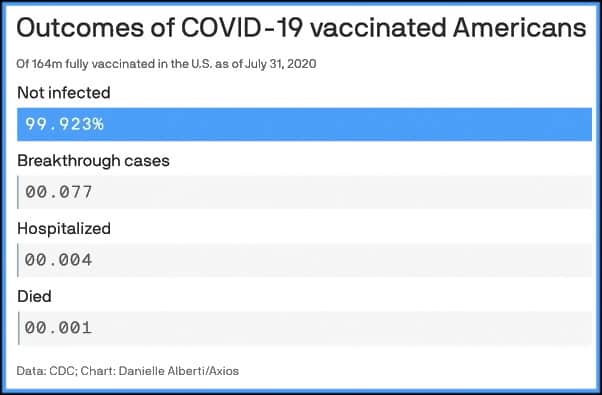 BEN SHAPIRO
Ben Shapiro has been hitting these out of the park! Here is a good-sized excerpt of him speaking "truth to power-grabs." (A truncated one also at his site is worth watching and passing on — also, the Fuller Show)
One of the most important aspects of this is that the Delta Variant is LESS DEADLY than the original variants. Here is Rand Paul to kick off the next part:
"So, the Delta variant is more transmissible but less deadly," Sen. Paul said. "But if you say that, Facebook will take you down; they'll chastise you, take away your birthday, and say you're spreading mistruth. But it's absolutely factual."
Yes, it is waaay less deadly! Here are some UK stats via an excellent post over at PJ-MEDIA: (all graphs to follow are enlargeable on clicking):
---
UNITED STATES
---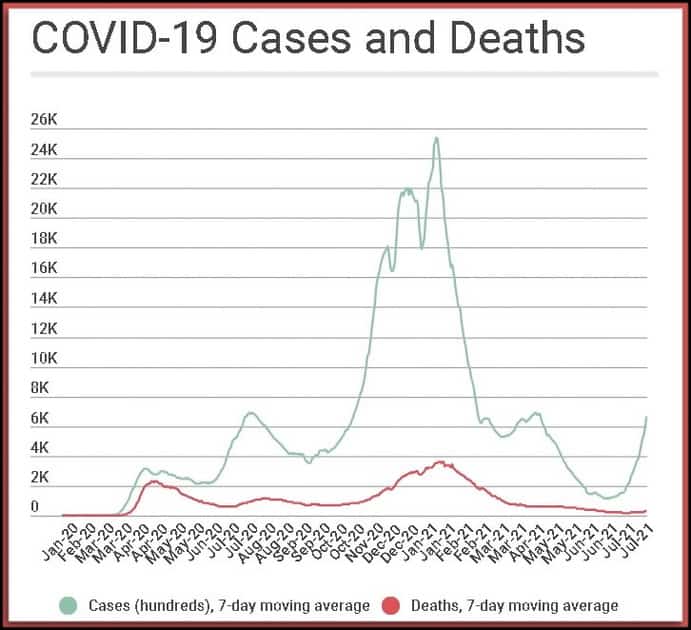 See more at THE WASHINGTON EXAMINER
---
UNITED KINGDOM
---
DEATHS COMPARED
---
And of course, common sense tells you that the Biden Admin knows it's full  of crap:
If New COVID-19 Variants Need to Be Taken Very Seriously, Why Isn't Biden Closing the Border? (PJ-MEDIA)
Here is a recent story about another case most likely linked to an mRNA vaccine:
---
DEVEN STRONG
---
Here is a recent story of a drill Sgt. who is now rumored to be part of a large study on the possible effects of the mRNA vaccines — why? — because he was said to be a couple of weeks past his 2nd shot. Here is his story via Deven Strong's "PERSONAL BLOG" on Facebook: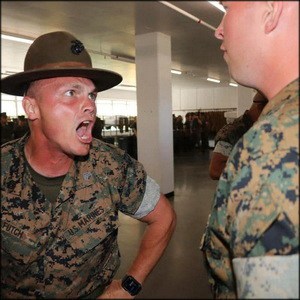 He is recovering, and his family has time to spend with their husband/father.
---
BONUS: MASKS
---
(UPDATED 8-4-2021) This comes by way of REASON.COM discussing a recent study on masks:

Most important in this post is this, WHERE CAN I GET Hydroxychloroquine and Ivermectin? AMERICA'S FRONTLINE DOCTORS has a consultation sign up HERE! See also FLCCC ALLIANCE (Click Pic)