LUCY KAFANOV, CNN:
We know that the suspect is in custody. He was injured. They have not released any details about who he was, but we did see footage of a White man. He was wearing shorts. No shoes, no shirt. He seemed to be bleeding down his leg and he was handcuffed.
TWITTER THREAD: Here are all the idiotic leftists who immediately jumped to politicize the tragic Boulder shooting to push their narrative, only for it all to fall apart when it turns out the shooter is muslim…
(Example from Tucker video)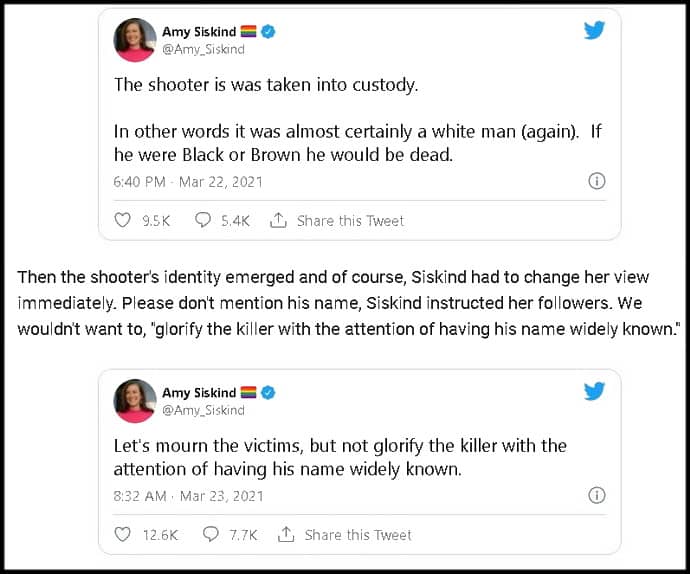 From JIHAD WATCH:
JIHAD WATCH
further discusses the
victimhood status being applied to the shooter
: Yeah…. what about those?
According to a White House source, Al-Issa "had "ISIS sympathies." (GELLER REPORT)