This is with a hat-tip to PECKFORD42, Originally posted at FREE WEST MEDIA.
John Ziegler, a conservative American journalist and once a vaccine advocate, has admitted that he had been wrong about the injections against Covid-19, especially seeing the alarming data from Israel.
I will post his TWEETS along with the larger graphics under the associated Tweet:
TWEET on ISRAEL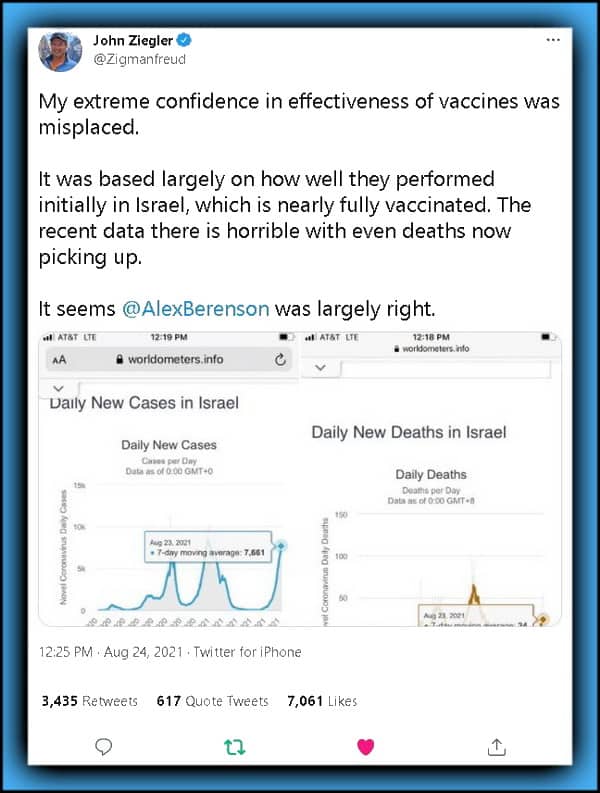 CASES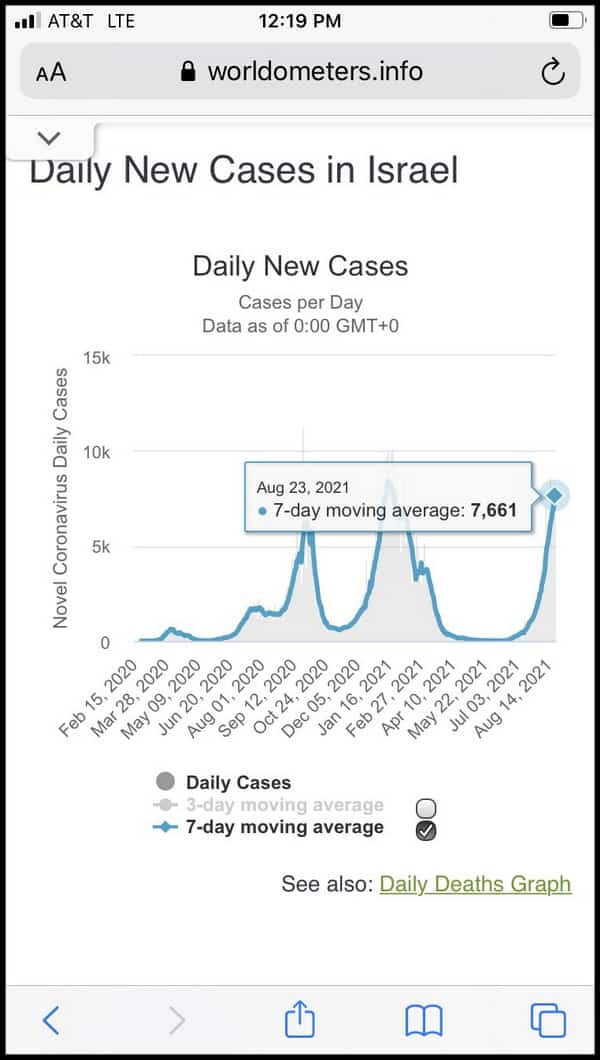 DEATHS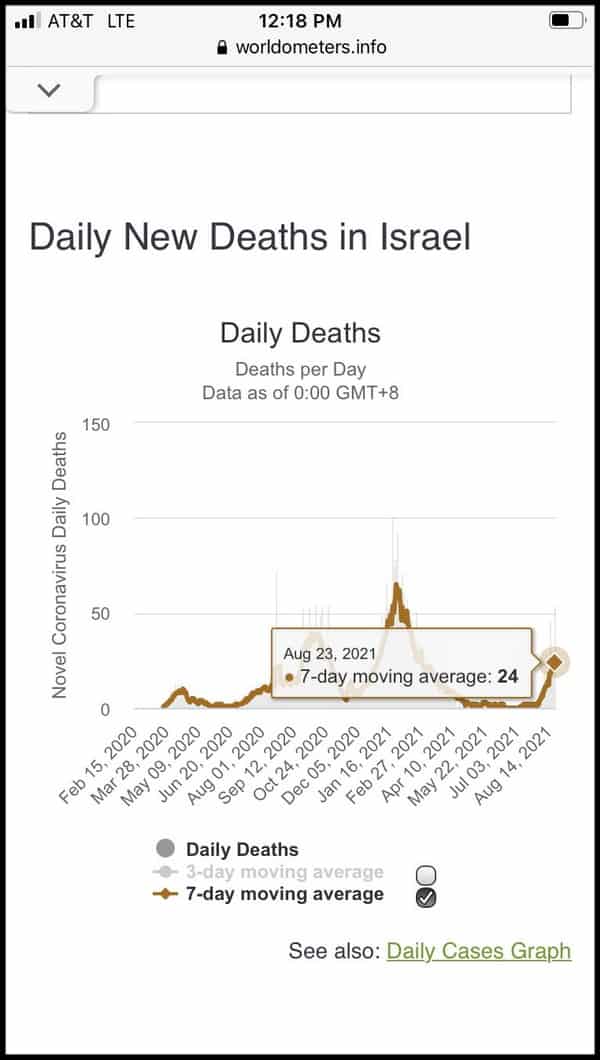 TWEET ON SWEDEN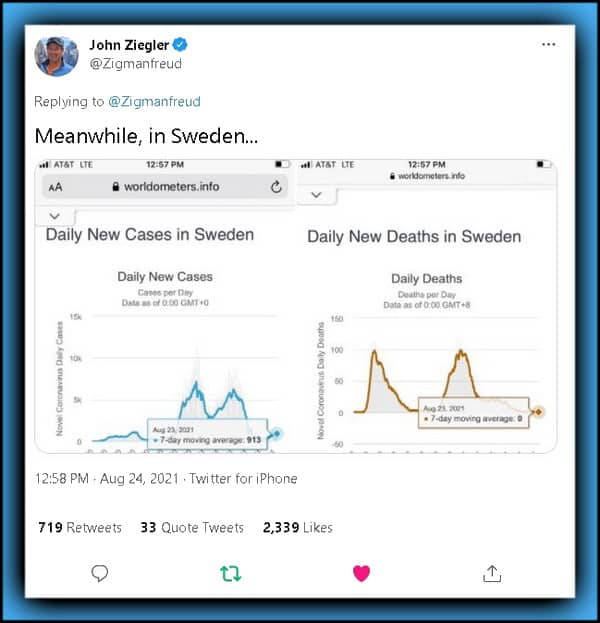 CASES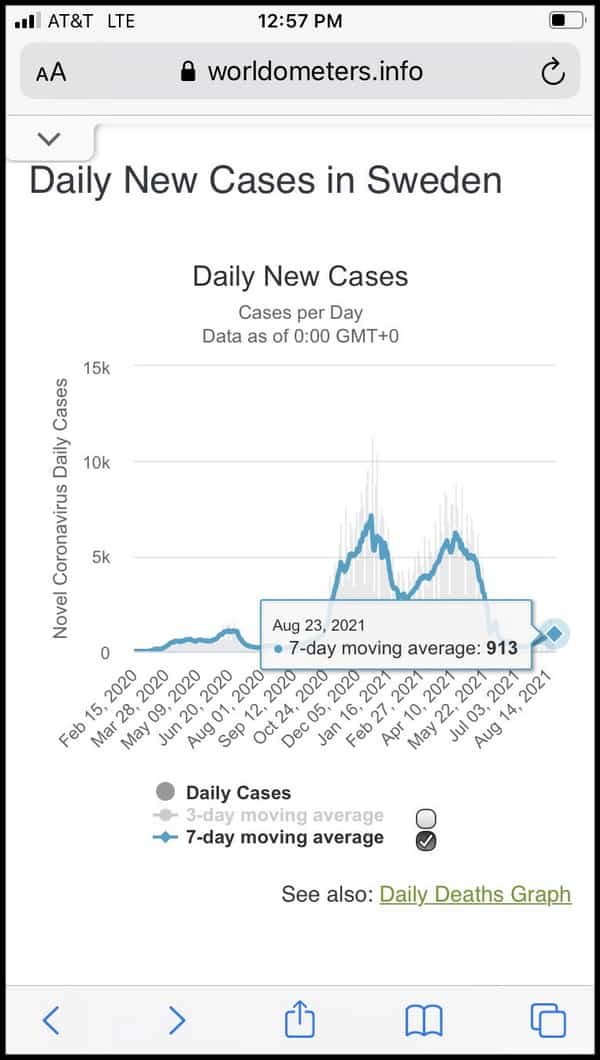 DEATHS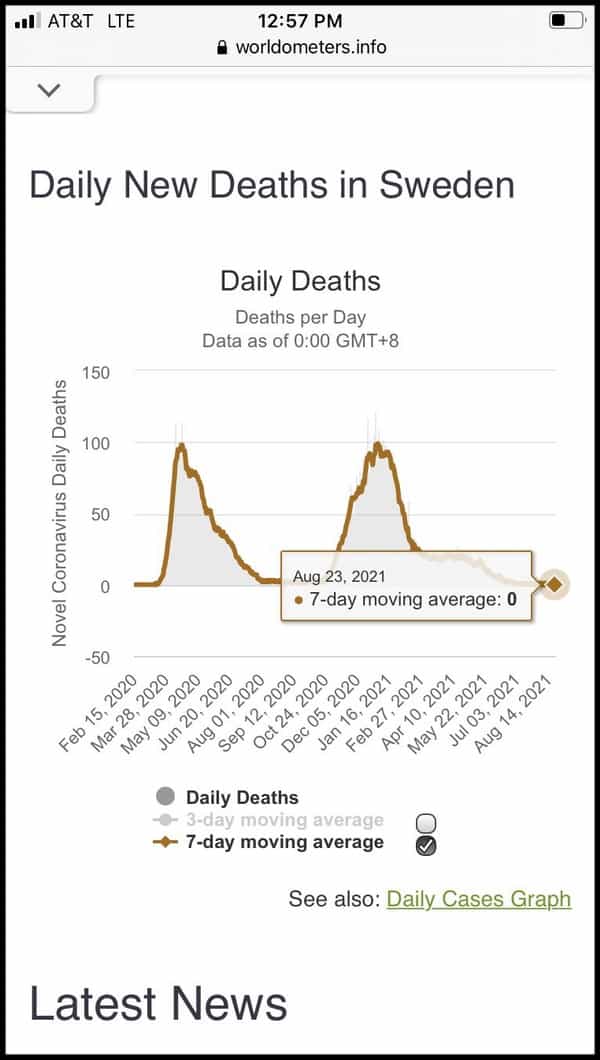 TWEET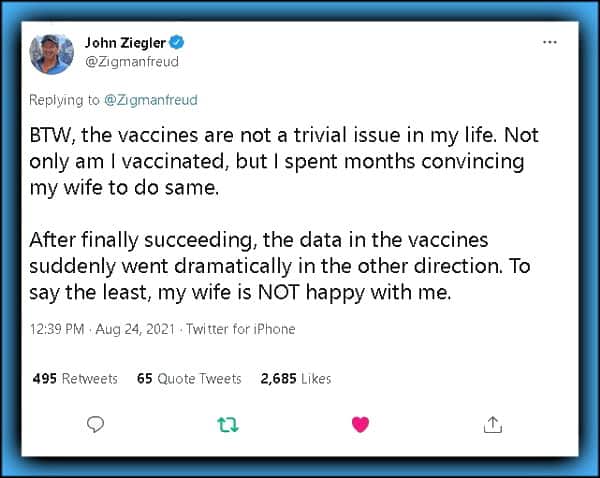 Noted in the story is this common sense position:
So, What is antibody-dependent enhancement (ADE)? RIVER CITY MALONE (RCM) has a wonderful article explaining this well enough for myself, and hopefully the audience here:
RCM then links to two studies. You can view them yourselves when there. As noted in a previous post, Stephanie Seneff has said the following:
STEPHANIE SENEFF
I highlighted this portion: including other respiratory viruses such as respiratory syncytial virus (RSV) BECAUSE I have noted the rise in RSV cases filling our ICU beds in a previous post… let me update this a bit.
RESPIRATORY SYNCYTIAL VIRUS (RSV)
The CDC even notes the new cases in young and old: Increased Interseasonal Respiratory Syncytial Virus (RSV) Activity in Parts of the Southern United States
The Centers for Disease Control and Prevention (CDC) is issuing this health advisory to notify clinicians and caregivers about increased interseasonal respiratory syncytial virus (RSV) activity across parts of the Southern United States. Due to this increased activity, CDC encourages broader testing for RSV among patients presenting with acute respiratory illness who test negative for SARS-CoV-2, the virus that causes COVID-19. RSV can be associated with severe disease in young children and older adults. This health advisory also serves as a reminder to healthcare personnel, childcare providers, and staff of long-term care facilities to avoid reporting to work while acutely ill – even if they test negative for SARS-CoV-2…… Due to reduced circulation of RSV during the winter months of 2020–2021, older infants and toddlers might now be at increased risk of severe RSV-associated illness since they have likely not had typical levels of exposure to RSV during the past 15 months. 
There is now a renewed push to find a vaccine for RSV. RSV is a life-threatening, hidden epidemic for growing population of adults 60+ with over 177,000 hospitalizations — and 14,000 deaths — every year. I am sure that with the new CDC guidelines on Covid death categorizations (April 2020), I am positive a majority of these "Delta cases" are in fact RSV cases.
NBC KSN.COM (WITCHITA) has this:
Increase in RSV cases forces Sierra View to restrict visitations (THE SUN-GAZETTE)
PORTERVILLE – An increase of off-season cases of the Respiratory Syncytial Virus has forced Sierra View Medical Center to put age restrictions on visitations to the hospital. 

Sierra View will begin implementing Respiratory Syncytial Virus (RSV) restrictions to prevent the spread of this virus to those who are more susceptible beginning today, Sept. 1.
Not just COVID: NC hospitals also seeing unusual spike in winter respiratory illness (THE CHARLOTTE OBSERVER)
As North Carolina hospitals struggle with rising numbers of COVID-19 patients, they're also seeing a surprising number of people, particularly children, sick with another respiratory illness that's usually a problem in the winter. 

Hospitals say they're not used to seeing summertime cases of respiratory syncytial virus or RSV. The viral illness has symptoms similar to COVID-19 and influenza and is usually hardest on children under 5 and adults 65 and older.
RSV is Spreading This Summer Concerning Infectious Disease Doctors (NBC 7 – SAN DIEGO)
The virus typically spreads in the winter, months before tapering off in the early spring, but this year it has begun to spread in the summer months. In 2019, there were 5 cases of RSV at Rady Children's Hospital over the months of June, July, and August. In 2021, there have been 16 cases in one week of August and 70 known cases so far. Many cases of RSV in both adults and children aren't a cause of concern, but some severe cases lead to hospitalization.
Are colds and flu coming back? (MEDICAL EXPRESS)
But the hints early this summer weren't about the flu; rather, they were about respiratory syncytial virus (RSV), an illness that has been known to cause severe sickness and sometimes death in older adults and young children. First Australia reported high spikes of RSV. Last winter, there were only a handful of cases of RSV in the U.S., but in early June, the CDC issued a health advisory about an uptick in interseasonal RSV activity across parts of the Southern United States.
"Parts of the Southern United States," coupled with "could be more, in fact, likely more because the truth is we don't test for RSB very often." What do you have? This nonsense via R.T.:
And our least vaccinated states are our current problem, Sean.
R.T. is trying to say Texas and Florida. He is no better than the MSM looking for anything to stick on whom they think are deniers.
ADDITIONAL INFORMATION