Here is a recent "Ivermectin Facebook conversation" I had.
M.B.
[taking Ivermectin to treat Covid in the early stages] personal choice – agree. just like a company's business choice not to employ you if you are not vaccinated. but there is that horse worming medicine that cures it. I saw a clip of Tucker promoting it. must be true
CONTEXTUAL DETOUR…
…A regular tactic by Lefties…
For context, this shows you where he gets his news from. Rachell "left of Mao" Maddow. She said Tucker pushed a "Horse Dewormer" – see here. Of course he did no such thing.
The picture to the lower right is my HUMAN prescription…. next to the "Народный куб." (BTW, to deal with Covid you do not take 6 a day, you take 1 on the first day and 1 on the third day.)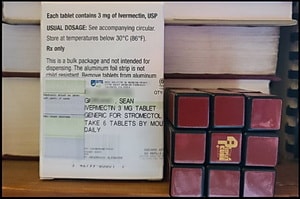 But this is classic M.B. who once told me that Trump told people to take fish tank cleaner, saying Trump told people to take chloroquine phosphate when he was talking about hydroxychloroquine. Which has been used for many decades; and is handed out for free in many malaria ridden countries.
Similar changes can be seen how the Left [not just Twitter in these next examples] change what someone is thinking/saying:
…CONTEXTUAL DETOUR OVER
ME – RPT
M.B.
hopefully you never have to use it
ME – RPT
M.B.
PS

– WSJ was an opinion piece not an article with research behind it. I just read what I could w/o being a subscriber. It really isn't an endorsement
ME – RPT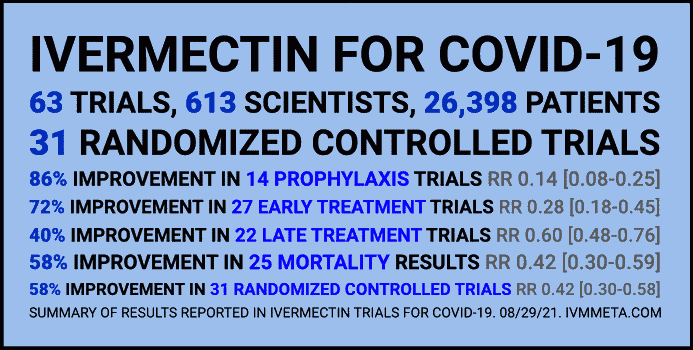 Database of all ivermectin COVID-19 studies. 113 studies, 73 peer reviewed, 63 with results comparing treatment and control groups. [To wit]

You do realize, first, I wouldn't make a choice on "a" opinion piece. Right? I look at quite a few factors, probably way more than you. I weigh them, and make a decision. And both Iver and Hydroxy are safe for proper use. In fact, they are over the counter medications in most places and have many decades of use to prove it. NOT TO MENTION that in the mix of all sources are also people like this: [AUTHOR'S BIO]
M.B.
That's a choice – just like getting vaccinated. And just a data point on Trump – when caught he didn't get either of those treatments. He recovered pretty quickly
ME – RPT
right, he could afford a crazy expensive treatment. But you act as if that sways the data points of evidences.
M.B.
Henderson is a professor of economics. Likely a smart guy, but no medical credentials
ME – RPT
M.B.
does Trump support it. I thought this was just a Fox News thing. And I'm not anti something just because trump wanted something. I am 100% for his call to get us out of Afghanistan. I was 100% against him felating Putin and the North Korea guy
ME – RPT
Obfuscation is thy moniker
POSTSCRIPT
In fact, President Joe Biden continues to be the best thing that ever happened to Vladimir Putin.