Experts now say the COVID lockdowns and school shutdowns went too far. A new report from the CDC claims 1 in 3 teen girls are suicidal. Could these issues be related? It's no surprise to Dennis. After all, he always said, "the lockdowns are the greatest mistake in human history." Experts at the CDC have advice for how to treat this mental health crisis, but should we listen to them or have they lost credibility?
Also, "Experts":
Science Needs To Stop Using Terms Like Male, Female, Mother And Father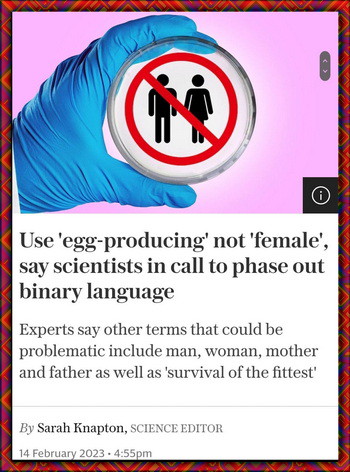 Not a fan of Dawkins, but…. "Dawkins Vows to Continue Using 'Prohibited Words' Like 'Male' and 'Female'"
TO WIT:
Bad ideas are everywhere, spreading like viruses. Ironically, the antidote is readily available. We just have to have the courage to use it. Seth Dillon, CEO of The Babylon Bee, provides the prescription.
More via Black Conservative Perspective