"One of the great non sequiturs of the left is that, if the free market doesn't work perfectly, then it doesn't work at all-and the government should step in." — Thomas Sowell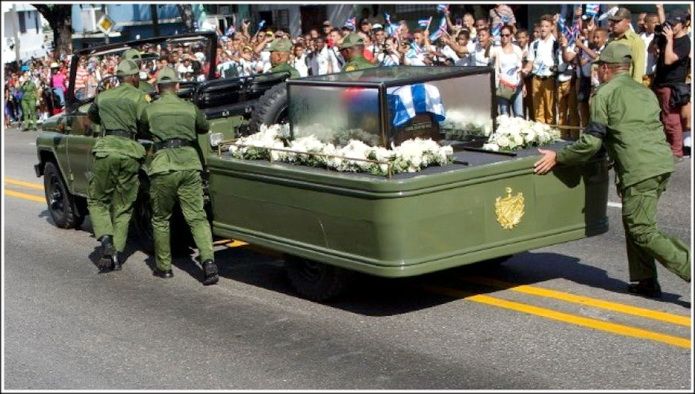 No really! The Russian jeep carrying the ashes of the late Cuban leader
Fidel Castro broke down and had to be pushed for a period on Saturday.
SOCIALISM
Dennis Prager Series – Left vs. Right:
---
MINIMUM WAGE (>>> Main Page <<<)
---
"Any Econ 101 student can tell you the answer: 'The higher wage reduces
the quantity of labor demanded, and hence leads to unemployment'."
(Larry Elder)
See more on their website, HERE.

---
TeXaS vs CaLiFORNia
---