The Republicans are the Party of the rich, and run by old, rich white guys who like to say "no" all the time.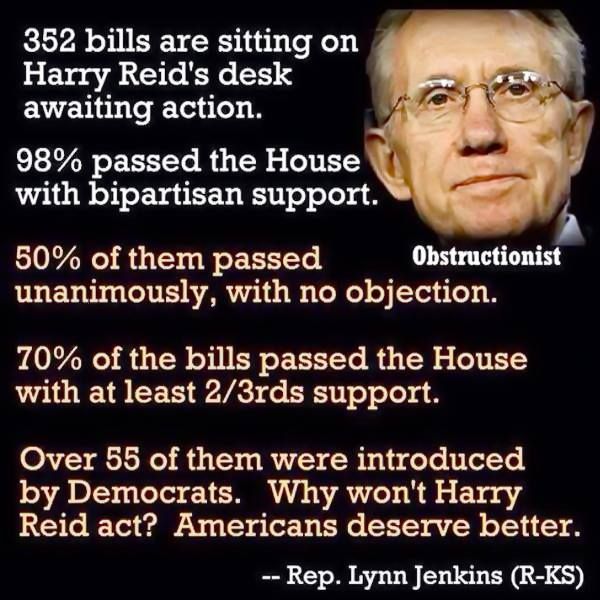 NO…
---
Here are a few stories on Harry Reid's obstructionism:
Again, the main point is that Harry Reid was trying to make the Democrat Senators up for revote to only have to deal with local issues in their state… and not for them to be "burdened" with defending bills passed in the Senate:
Here is another example of Reid's obstructionism:
Here is an update via AMAC:
OLD…
---
Thinking through leftist mantras:
✪ Average age of Democrat's in the House (average age): 74
✪ Average age of House Republicans? 53
RICH…
---
Seven of the top ten richest people in Congress are Democrats. The top five donors to unrestricted super PACs reads like a billionaire boys club and are Democratic donors/supporters.
ERGO: the Democratic Party are run by old, rich, white,
obstructionist, men. Not the Republican Party.
---
CALLS…
---