(Originally posted July 2017 – updated with the below video) On this episode of Common Sense Soapbox, Florida Man leads the crew via gator to a Federal Reserve branch in Miami. Upon the marble steps, Seamus engages the crew in a brief lecture about the function — and dysfunction — of The Fed.
Click to Enlarge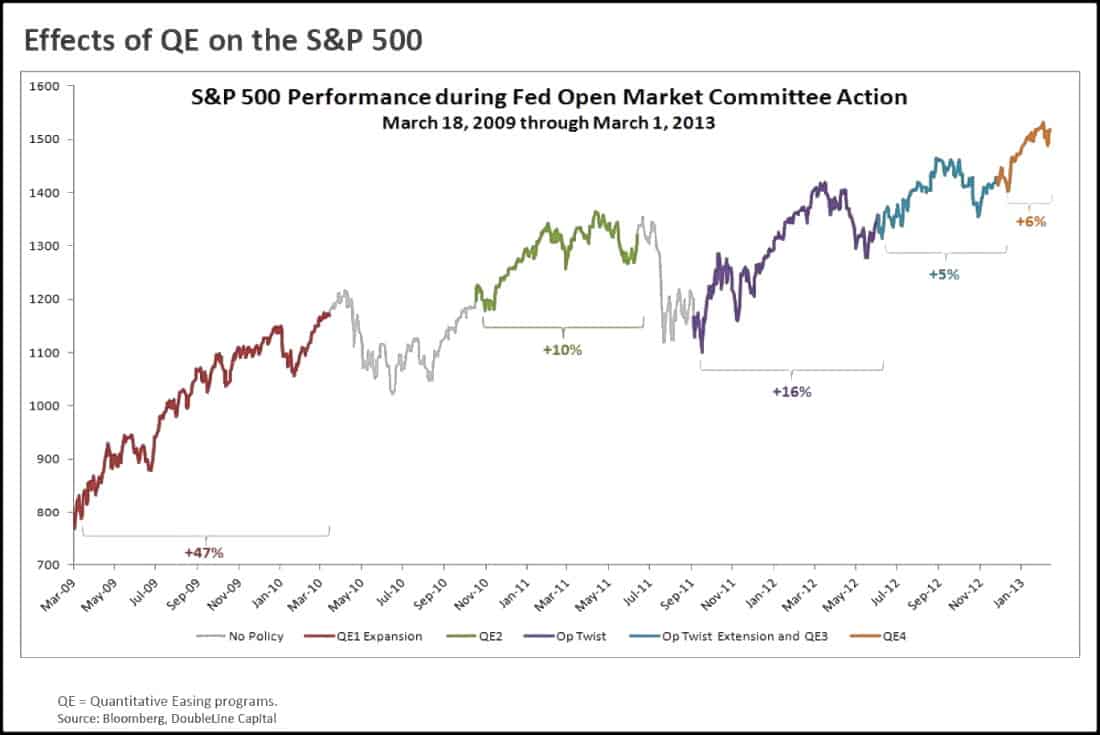 (This is with thanks to GAY PATRIOT and the graph from ZERO HEDGE) Here is GAY PATRIOT'S summary: Fed pumping gobs of money into Wall Street? Market drifts upward. Fed stops pumping? Market doesn't. The so-called "confidence" is drug-induced.
Credit Writedowns touches on this a bit:
Above video description:
When Ben Bernanke announced that the Federal Reserve's Open Market Committee was going to continue its monetary expansion program it calls Quantitative Easing, almost everyone in the financial media was taken by complete surprise. According to the mainstream media, the non-taper "surprised almost everyone out there." Well it did not surprise me, nor anyone who had been paying attention to what I had been saying. As I said repeatedly over the past several months, the Fed knows that the appearance of economic health would evaporate if its stimulus were withdrawn, or even diminished. The Fed understands, as the market seems not to, that the current "recovery" could not survive without the continuation of massive monetary stimulus. In fact, the Fed's next big move will likely be to increase, rather than taper, its monthly QE dosage! One reporter on this video said that its time for the Fed to take the training wheels off the economy. As I have been saying for years, QE is not the training wheels, its the only wheels the economy has. Take it away and the economy stalls. However, as the economy is now headed toward a cliff, taking the wheels off is much better than leaving them on and going over that cliff.
For more on how I knew the Fed wouldn't taper, here's an op-ed I released after the decision was announced.
Listen to The Peter Schiff Show
Live Weekdays 10am to noon ET on http://www.SchiffRadio.com
Friend me on http://www.Facebook.com/PeterSchiff
Follow me on http://www.Twitter.com/PeterSchiff
….

Until recently, the US had a coalition of allies at the G-20 to stand firm against the manipulation of the yuan. However, much to Barack Obama's shock, they're not as interested in scolding China for manipulating its currency while the Obama administration has done the same with its second round of "quantitative easing"….