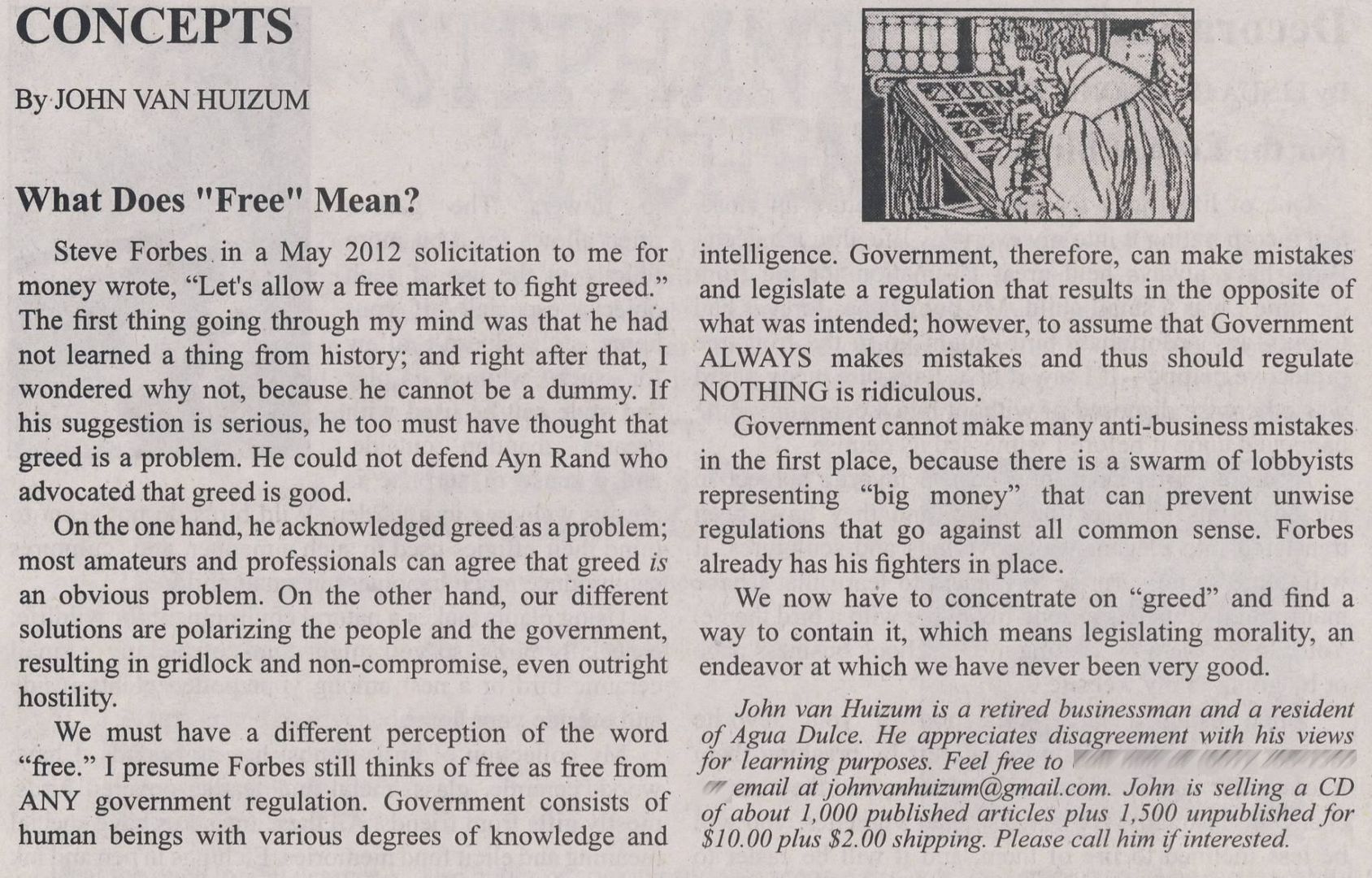 (You can enlarge the article by clicking it.) This is a local, small town magazine, and John Van Huizum writes a regular piece that I will critique here-and-there. Here is my first installment:
---
FOOTNOTES
---
[1] Thomas Sowell, Basic Economics (New York, NY: Basic Books, 2004), 361.
[2] Michael Medved, The 10 biggest Lies About America (New York, NY: Crown Forum, 2008), 132; see also, "What Did He Get for That Money?"
[3] Milton Freidman on the Phil Donahue Show – "Greed" (VIDEO)
[4] John Van Huizum, Agua Dulce/Acton Country Journal, Vol. XXII, Issue 21 (May 26, 2012), 19.
[5] a) Person A has position X; b) Person B presents position Y (which is a distorted version of X); c) Person B attacks position Y; d) Therefore X is false/incorrect/flawed.
[6] Dennis Prager, Still the Best Hope (New York, NY: Broadside Books, 2012), 35-36.