The Supreme Court of British Columbia recently dismissed a defamation lawsuit by celebrity climate scientist Dr. Michael Mann against global warming skeptic climatologist Dr. Tim Ball. Mann must pay the full legal costs to the defendant. The ruling is explosive because it means that Ball's claim that Mann was a scientific fraudster is now supported by the court. (ZERO HEDGE)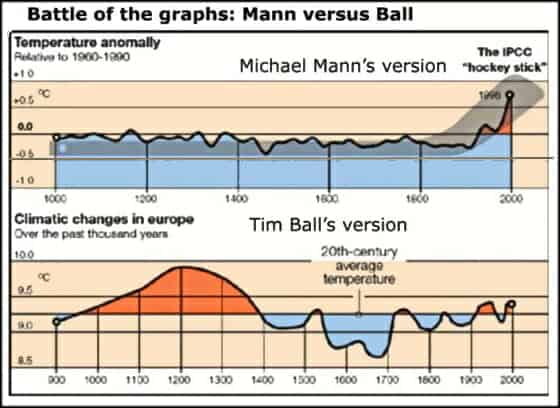 A guy named Fred Ricardo will hop on my Facebook Page for this site once in a while and post nonsense… none of it his own, he merely links to items others have written without defending any portion of it. This gives me an opportunity to update an issue (Fred keeps linking to as fact) discussed in the past. That is, the HOCKEY STICK.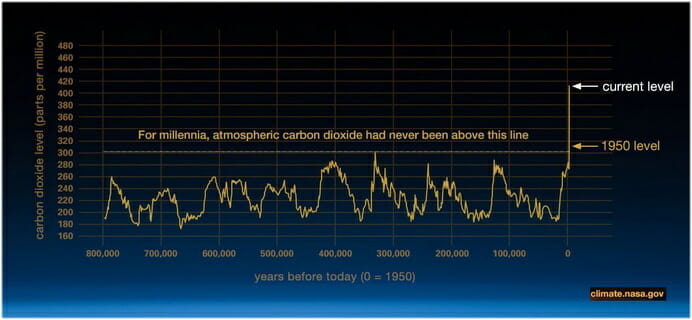 The EPOCH TIMES had the best lead up to the decision… but here is a good reckoning by POWERLINE:
Other stories regarding this are here:
Yes, that graph has no evidence to support it. And, not only that, but NASA is being challenged legally to review and change their position on the 97% "consensus" often cited (by Fred as well). THE NEWS TALKERS notes the challenge:
I UPDATE MY POST ON CONSENSUS WITH SOME MORE INFO. But I just wanted to get the legal cowardness of Mann on record… because he has no evidence (scientific or historical) to back up his graph.
Here is CLIMATE DISPATCH'S post of AMERICAN THINKER'S post: