For some reason the original uploads are in two parts, I combined them… the resolution is bad so I merely shrunk it as the main ideas are still sound:
(From the original video description) Anthony Watts is as interesting a person as you will meet in a lifetime. It was my pleasure to have him come to our KUSI News studio for an interview for my recent "Global Warming: Meltdown" program. Not only did I interview him, but most importantly, he presented his entire SURFACESTATIONS.ORG Powerpoint presentation as an answer to my second question. Anthony Watts is an American broadcast weather presenter (AMS sealholder retired), editor of the blog "Watts Up With That?", owner of the weather graphics company It Works, and founder of the SurfaceStations.org project that documents the siting of weather stations across the United States. He is a meteorologist for KPAY-AM radio. (Part 1: https://youtu.be/ZzLNQV3dmcI | Part 2: https://youtu.be/x8vlFZlFWKw)
This is an updated segment from an older post from December of 2014, titled: IS 2014 THE HOTTEST YEAR? NO (PART 2 OF A SERIES). A recent inclusion of the hard work done by Anthony Watts over at WATTS UP WITH THAT? is included in the article from Commentary, linked below:
EQUIPMENT FAIL
Here is a recent mention of the below in COMMENTARY MAGAZINE (added here 9-4-19, emphasis added here):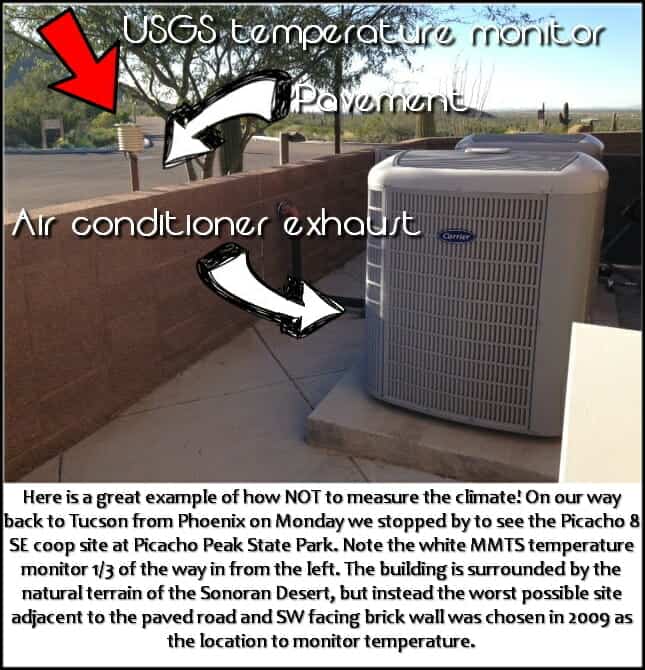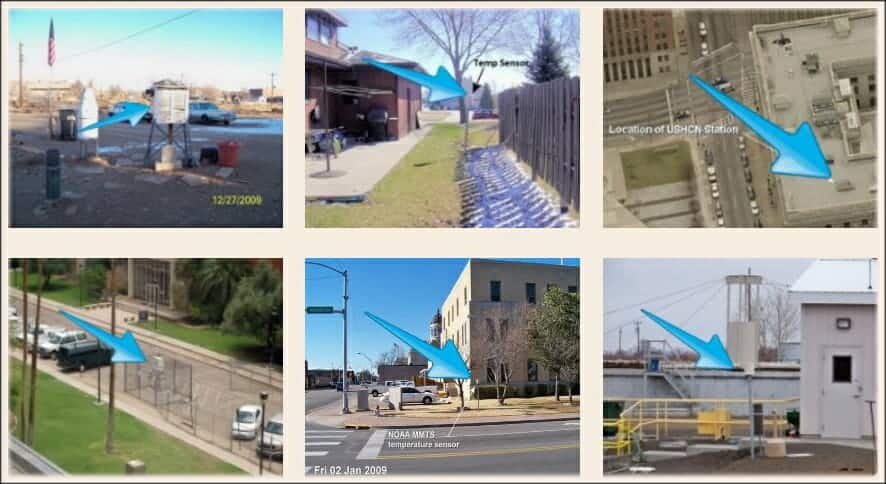 More than half of the stations the NOAA use are tainted or wrongly placed equipment.