… so I drive for a living [essentially], and in heavy traffic — typically the 405 or 134 — I get to pop in on FB. I also listen to Larry Elder and Dennis Prager (and Armstrong and Getty). At any rate, this was posted by a friend:
VOTER I.D.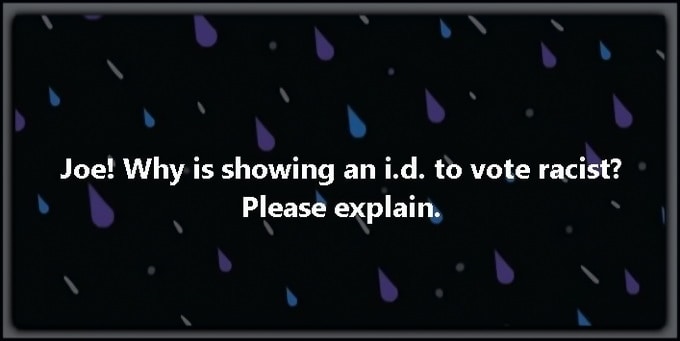 So I merely supported the OP by the following:
SEN. KENNEDY
And Larry Elder has been playing some audio from Sen. Kennedy (John Neely Kennedy), here is the recent audio I heard:
And here is FOX's Chris Wallace noting Sen. Kennedy's humor:
For the life of me I was trying to place the voice… I was thinking Green Acres. Bingo! Time at Grandma's being watched [plopped in front of the boob-tube]. As soon as I played his character from Green Acres — Mr. Hanly, my wife immediately said "he was the old hound dog in Fox and the Hound." So here are some comparison videos [really listening to the similarity].