Funny how "Putting politics aside" means "Advancing the Democrat Left Agenda."
| GAY PATRIOT |
I would be remiss to NOT add this by BEN SHAPIRO (for the transcript read THE DAILY WIRE):
Some must read articles and stats — the first is an article by GAY PATRIOT, who quotes a WAPO article (which I will include in full, below). Here is GP referencing about the Washington Post article:
I want to pause here and break down the suicide numbers a bit… and this is really for all the people that support assisted suicide. Why does it have to be assisted? The biggest demographic that shoots themselves are the geriatric. Many of whom are in the throes or chronic pain or were diagnosed with a life threatening disease with no hope of overcoming. Here are the suicide by gun numbers: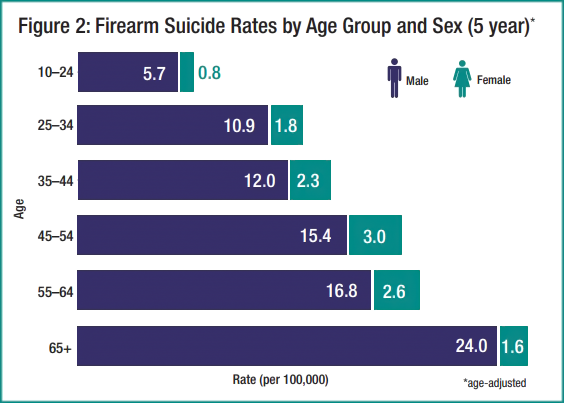 It is sad, but using the Left's argument FOR suicide… why is this bad? CONTINUING with Gay Patriot…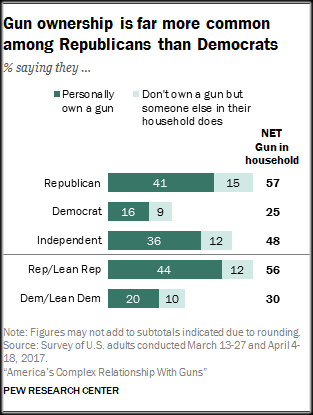 Mmmm… that brings up a different stat. I wouldn't know where to look for such a study, but, I bet if one were to quantify those who are Democrat and those who are Republican using guns in homicide activity… I wonder what the comparative percentages would be.
For instance, one can see many more Republicans own guns, but more inner-city gang members use them illegally.
Last I remember from being in jail myself, most minority criminals are Democrats in regard to who they support.
Also, as people buy more guns, the death rate has dropped. If one were to believe the rhetoric of the Left… this should be the exact opposite:
Dennis Prager is right… this and other arguments from the Left are driven by emotions:
Here is the promised article… Leah Libresco is a statistician and former newswriter at FiveThirtyEight, and a Leftist!
In this meme a point is made that I think is worthy… and that is…. there are already laws on the books to make murder illegal. What law can you pass that will stop a person from really committing this horrible act? If laws like this work, why haven't they?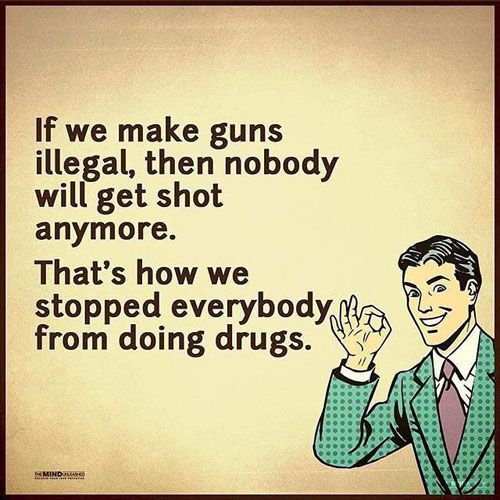 More than 64,000 Americans died from drug overdoses in 2016. Over 11,500 deaths by homicide are gun related each year [+/-]. Has the war one drugs and all the regulations and laws (local, county, state, and federal) stopped this? No. The answer is no. NEITHER would any law have helped less people die in Vegas. The next media presentation is prefaced by POLITISTICK:
The following is from an family friend-of-a-friend who was in law enforcement for 35-years: