A man lives as a child at home (sorry for the video quality, this is probably the only way this YouTube channel can keep the video up, by proving that it was filmed in their own home):
DENNIS PRAGER catches us up on the latest "equality" battle from across the globe:
Democrats say it is cruel to define gender by nature… why does this "cruelty" not spread to age?
(YT Video Description) Ben Shapiro brilliantly destroys SJW who defends transgender movement. You cannot change your sex the same way you cannot change your age. Sex it´s not in the mind. You are not what you think you are.
A crazy story from GAY PATRIOT! (At the bottom you will see that taxpayers fund this shite):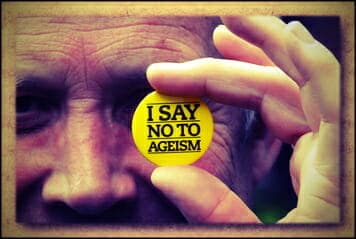 The new norm on the Left… but NEVER in my mind: 52 Year Old Transgender Man Becomes 6 Year Old Girl?!
What is humorous is that Peter Griffin looks a bit like Paul in his "gender change":
This now "adds" to my "Trans" topics. And I thought I was all "trannied out"! The "official" name for this "malady" is: paraphilic infantilism (dumb!):
This is with thanks to a comment (by TnnsNe1) on Gay Patriots story, via ABC:
More Gay Patriot COMMENTS:
"As a 6yo girl he has to watch out for moslems. Moohamad had a small enough Willey he married a 6yo." ~ Comment by Steve

"Fetishes are apparently becoming the new "minority." Waiting for the state to start sanctioning consensual slave contracts in the BDSM communities." ~ Comment by melle1228
And then there is this (DAILY MAIL):
And yes, much like many cases of dysphoria… sexual abuse is often a root cause:
A sexual abuse survivor, Jess, who lives in Lakeland, Florida with her 24-year-old boyfriend, David, says that regressing has helped her make peace with her troubled childhood. Jess was sexually abused when she was just two years old and the trauma of her early years lead to depression and anxiety. (IRISH SUN)