Former U.S. Rep. ALLEN WEST had a Scripture to recommend to Kaepernick.
I will give more context to Alex Boone's comments after the video:
This story is making more sense as we get a few days behind it. THE DAILY CALLER notes a recent change in Kaepernick's worldview that is driving this support for a racist, black nationalist political movement [Black Lives Matter]:
SNOPES as well, while saying his full conversion is false… notes the following, "…but all of these reports stemmed back to an anonymous tip posted by the sports gossip site Terez Owens in July 2015″:
Now we're hearing he's transitioning to become a Muslim, according to people close to the player. We received this in our tipbox, Colin's girlfriend, Hot 97 DJ Nessa, introduced him to the teachings of Islam, and he's ready to embrace it fully. Our tipster tells us Kaep and Nessa are going to have a traditional Muslim wedding. Colin seems to be all over the place lately.
This is the basic line so far:
There are some facts about Colin Kaepernick that you should know. 1) He recently converted to Islam, 2) His girlfriend,  DJ Nessa Diab, is a prominent activist in Black Lives Matter and is Muslim. She is also a fan of the Cuban dictator, Fidel Castro. (Uncle Sam'S Misguided Children)
We will build up to Nessa's background, but first, she has posted a couple of things I would say also influenced Colin. For instance:
And in the recent press conference by Colin discussing his not standing up for the National Anthem, he was wearing this "pro-Cuba/pro-Castro" shirt on: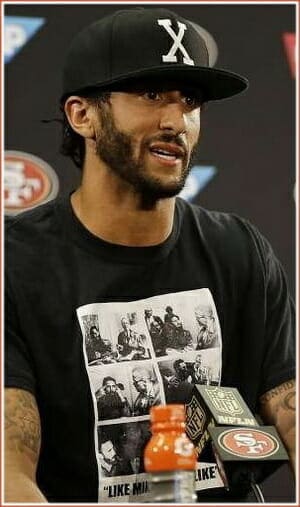 BABALÚ BLOG has some excellent commentary on the shirt:
THE WEEKLY STANDARD continues with the bottom line for Colin:
UNCLE SAM'S MISGUIDED CHILDREN notes the above in a powerful and personal way: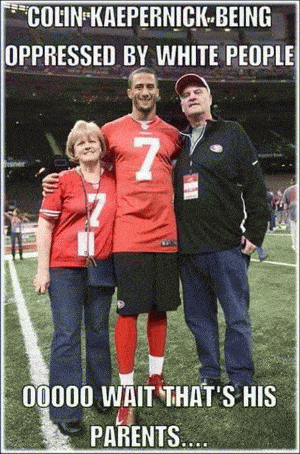 Nessa has been heavily influenced by contact with the Middle-East dues to her fathers job, as San Jose's paper THE MERCURY NEWS notes: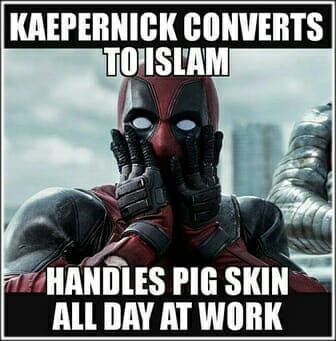 She was born in Southern California, but frequently moved between the U.S. and Middle East growing up, thanks to her father's job.
STARCASM enlightens us further:
I have spent hours looking for her father and why he would be in-n-out of the Middle-East. I contacted a couple fellow bloggers to help in the endeavor. But the connection with radical Islam and the Black Lives Matter movement and their anti-Semitism is unmistakable, CONSERVATIVE TREE-HOUSE:
In the social justice arena, there is no daylight between the various BLM activism groups, and activist Islam.   They are interwoven amid every controversial eruption over the past six years.  We have tried to draw attention to it numerous times, but many don't fully grasp the scope of the relationship between radical Islam and Black Lives Matter.  It's a symbiosis, a complete synergy in activism and intent.
Keep in mind some key questions remain about Colin and his girlfriend. Was her father connected to radical Islam in some way (say, the Muslim Brotherhood)? What was his job? Maybe she is an el–Sisi fan? Does she have connections to the Nation of Islam (NOI) or the Nation of Gods and Earths (5%'ers)?
Surely this will be continued!