(Updated Today)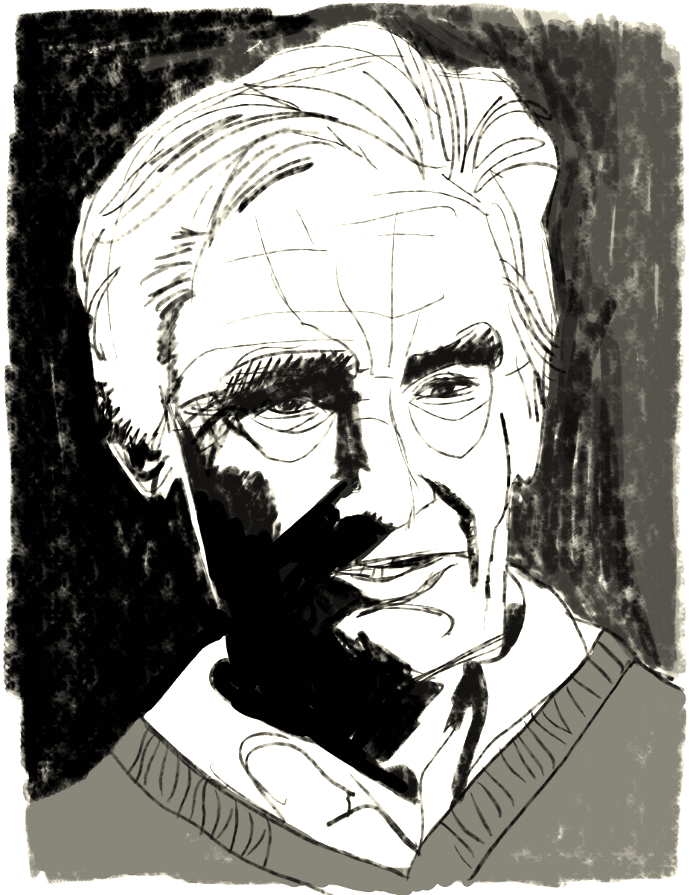 Some say that Zinn has such a distorted view on history that it is like if Zinn saying "to you, 'Would you like to see Versailles?' and then took you on a tour of a broken shed on the outskirts of the palace grounds. 'You see, pretty shabby, isn't it?'" I think its worse than that. Rather, I like what Harvard University professor Oscar Handlin said in his 1980 review of Zinn's book when he denounced the "deranged quality of his fairy tale, in which the incidents are made to fit the legend, no matter how intractable the evidence of American history." That's better. A bit more of Handlin's review:"It simply is not true," Mr. Handlin noted,
…that "what Columbus did to the Arawaks of the Bahamas, Cortez did to the Aztecs of Mexico, Pizarro to the Incas of Peru, and the English settlers of Virginia and Massachusetts to the Powhatans and the Pequots." It simply is not true that the farmers of the Chesapeake colonies in the seventeenth and early eighteenth centuries avidly desired the importation of black slaves, or that the gap between rich and poor widened in the eighteenth-century colonies. Zinn gulps down as literally true the proven hoax of Polly Baker and the improbable Plough Jogger, and he repeats uncritically the old charge that President Lincoln altered his views to suit his audience. The Geneva assembly of 1954 did not agree on elections in a unified Vietnam; that was simply the hope expressed by the British chairman when the parties concerned could not agree. The United States did not back Batista in 1959; it had ended aid to Cuba and washed its hands of him well before then. "Tet" was not evidence of the unpopularity of the Saigon government, but a resounding rejection of the northern invaders.
One should remember that Columbus and his people were not American Settlers, but part of the Spanish Conquistadors, as D'Souza notes:
The white men who settled America didn't come as foreign invad­ers; they came as settlers. Unlike the Spanish, who ruled Mexico from afar, the English families who arrived in America left everything behind and staked their lives on the new world. In other words, they came as immigrants. We can say, of course, that immigration doesn't confer any privileges, and just because you come here to settle doesn't mean you have a right to the land that is here, but then that logic would also apply to the Indians.
Dinesh D'Souza, America: Imagine a World Without Her (Washington, DC: Regnery, 2014), 98.
Which causes one to ask JUST HOW GOOD is Zinn's historical "narrative" from his Marxist "red colored glasses"? Reason.com asks the same question, "JUST HOW POOR IS ZINN'S HISTORY?"
They then answer it:
…After hearing of his death, I opened one of his books to a random page (Failure to Quit, p. 118) and was informed that there was "no evidence" that Muammar Qaddafi's Libya was behind the 1986 bombing of La Belle Discotheque in Berlin. Whatever one thinks of the Reagan administration's response, it is flat wrong, bordering on dishonest, to argue that the plot wasn't masterminded in Tripoli. Nor is it correct to write that the American government, which funded the Afghan mujahadeen in the 1980s, "train[ed] Osama bin Laden," a myth conclusively debunked by Washington Post correspondent Steve Coll in his Pulitzer Prize-winning book Ghost Wars.
Of Cuba, the reader of A People's History is told that upon taking power, "Castro moved to set up a nationwide system of education, of housing, of land distribution to landless peasants." Castro's vast network of gulags and the spasm of "revolutionary justice" that sent thousands to prison or the executioners wall is left unmentioned. This is unsurprising, I suppose, when one considers that Zinn recently told an interviewer "you have to admire Cuba for being undaunted by this colossus of the North and holding fast to its ideals and to Socialism….Cuba is one of those places in the world where we can see hope for the future. With its very meager resources Cuba gives free health care and free education to everybody. Cuba supports culture, supports dance and music and theatre."
There is also no mention of the Khmer Rouge or Pol Pot, though in a misleading digression into the so-called Mayaguez Incident, Zinn mentions that "a revolutionary regime had just taken power" in Cambodia and treated its American prisoners rather well. And it is untrue, as Zinn claims, that President Gerald Ford knew Cambodia had released its American captives in 1975 but still allowed a small Marine invasion simply to show American muscle after the Vietnam humiliation.
A People's History is full of praise for supposedly forgotten truth-tellers like "Dalton Trumbo and Pete Seeger, and W.E.B. Du Bois and Paul Robeson," all apologists for Stalinism. (Both Du Bois and Robeson were awarded the Stalin/Lenin Peace Prize by the Kremlin, and both enthusiastically accepted.) There is no accounting of communism's crimes, though plenty of lamentations that, after the Second World War, "young and old were taught that anti-Communism was heroic." Indeed, in the comic book version of A People's History, Zinn writes that the Cold War "would last for over 40 years" but "to keep it going required political and social repression on both sides" (emphasis in original).
Despite conclusive evidence from Russian archives, Zinn suggests the atom spies Morton Sobel and Julius Rosenberg were railroaded with "weak" evidence and their subsequent trials were simply to show "what lay at the end of the line for those the government decided were traitors." When Sobel confessed his espionage to the The New York Times earlier this year, Zinn told a reporter, "To me it didn't matter whether they were guilty or not."
This is a strange sentiment for someone whose job, one assumes, is to mine the historical record in search of historical truth. But Zinn wasn't, as Schlesinger correctly said, a historian in any traditional sense. Zinn abjured footnotes (there are a number of quotes in A People's History that I couldn't verify), his books consist of clip jobs, interviews, and recycled material from A People's History, and he was more likely to be found protesting on Boston Common than holding office hours at Boston University. But it is clear that those who have praised his work do so because they appreciate his conclusions, while ignoring his shoddy methodology.
This helps explain why few of his acolytes mention the effusive blurbs Zinn provided for David Ray Griffin's two books of 9/11 conspiracy theories, Debunking 9/11 and The New Pearl Harbor, or why A People's History uses the work of Holocaust denier David Irving to inflate the civilian death toll at Dresden….
They end this "eulogy" with this thought, "Call him what you will—activist, dissident, left-wing muckraker. Just don't call him a historian."
You see, many of Zinn's critiques came from the left ~ combined from a few sources:
Much of the criticism of Zinn has come from dissenters on the left. Arthur M. Schlesinger Jr. once remarked that "I don't take him very seriously. He's a polemicist, not a historian." Last year, the liberal historian Sean Wilentz referred to the "balefully influential works of Howard Zinn." …. Socialist historian Michael Kazin judged Zinn's most famous work "bad history, albeit gilded with virtuous intentions."
"Virtuous Intentions" is the worst type of tyranny! Many evils on this planet have been done in the name of "good intentions." CS Lewis says as much in this often used quote:
Of all tyrannies, a tyranny exercised for the good of its victims may be the most oppressive. It may be better to live under robber barons than under omnipotent moral busybodies. The robber baron's cruelty may sometimes sleep, his cupidity may at some point be satiated; but those who torment us for our own good will torment us without end for they do so with the approval of their own conscience. They may be more likely to go to Heaven yet at the same time likelier to make a Hell of earth. Their very kindness stings with intolerable insult. To be 'cured' against one's will and cured of states which we may not regard as disease is to be put on a level of those who have not yet reached the age of reason or those who never will; to be classed with infants, imbeciles, and domestic animals.
C.S. Lewis, God in the Dock (Grand Rapids, MI: W.B. Eerdmans, 2002), 292.
Howard is a Marxist/Anarchist, perfectly matched with Shane Claiborne's view of history.
Even the socialist magazine DISSENT had to say that,
Pointing out what's wrong with Zinn's passionate tome is not difficult for anyone with a smattering of knowledge about the American past.
They continue to point out that this is merely a "polemic disguised as history." EAG.ORG notes this DISSENT article and more:
Generally speaking, "A People's History of the United States" is an attempt by Zinn to paint the American experience as one of economic and racial oppression of the masses by the privileged white capitalist class.
Those on the left certainly have no problem with that basic premise. But over time they've discovered flaws in his work that bother them to no end.
Georgetown University Professor Michael Kazin, co-editor of Dissent Magazine and one-time member of the radical Students for a Democratic Society, offered a blistering analysis of Zinn's attempts to revise American history. From the Spring 2004 edition of Dissent:
"

…

Zinn's big book is quite unworthy of such fame and influence. A People's History is bad history, albeit gilded with virtuous intentions. Zinn reduces the past to a Manichean fable and makes no serious attempt to address the biggest question a leftist can ask about U.S. history: why have most Americans accepted the legitimacy of the capitalist republic in which they live?"
In other words, Zinn's anti-capitalist version of history is not anti-capitalist enough.
Kazin offers other dismissals of Zinn's work:
"Like most propagandists, he measures individuals according to his own rigid standard of how they should have thought and acted."

"Given his approach to history, Zinn's angry pages about the global reach of U.S. power are about as surprising as his support for Ralph Nader in 2000."

"The latest edition of the book includes a few paragraphs about the attacks of September 11, and they demonstrate how poorly Zinn's view of the past equips him to analyze the present."

"Pointing out what's wrong with Zinn's passionate tome is not difficult for anyone with a smattering of knowledge about the American past. By why has this polemic disguised as history attracted so many enthusiastic readers?"
Probably because, not long ago, a lot of people who think like Kazin where telling everyone how great Zinn's books were.
Kazin isn't the only leftist to offer criticism of Zinn's "propaganda." The American Federation of Teachers similarly dismissed "A People's History" in its Winter 2012-13 American Educator magazine.
"I am less concerned here with what Zinn says than his warrant for saying it, less interested in the words that meet the eye than with the book's interpretive circuitry that doesn't," the author of the magazine article wrote.
I especially like the honesty of David Horowitz's "eulogy." It is called "SPITTING ON HOWARD ZINN'S GRAVE?"
The other day a reporter from NPR called me and asked me for my comments on the death of the lifelong Stalinist and propagandist Howard Zinn. I was a little reluctant because I knew that whatever I said, legions of unscrupulous myrmidons on the left would jump on it and say I had spit on Zinn's grave. I also knew that while I was interviewed for ten minutes, out of what I said only a 20 second sound-bite would make it onto the air. I don't begrudge NPR this selection. That's what their obit was and would have to be, a collection of sound-bites.
Sure enough the bottom-feeders at FAIR pounced on my bite and accused me of spitting on Zinn's grave. So here's what I said that was cut from the interview. I'm not putting quotes around it because it's from memory, but it's pretty close to some of my remarks and captures the sense of others: No one should celebrate the death of another human being unless they are child-molesters or murderers.
Howard Zinn lived to a ripe old age (87), and bad human being that he was, I wouldn't begrudge him an extra few years; he's done about as much damage as he could.
Howard Zinn was a Stalinist in the years when the Marxist monster was slaughtering millions of innocent people and launching his own 'final solution' against the Jews. Put another way, Howard Zinn was helping Stalin to conduct those slaughters and to enslave all those who had the misfortune to live behind the Iron Curtain. Howard never had second thoughts about his commitment to leftwing totalitarians and never flagged in his political commitment to freedom's enemies. In the years since Stalin's death, Zinn supported every enemy of the United States in every war, and devoted his writing talents to every socialist tyrant including Mao Zedong who killed 70 million Chinese in peacetime because they got in the way of his progressive agendas.
When the Cold War was over and freedom had won — thanks to all the political forces and figures (e.g., Reagan and Thatcher) that Zinn opposed – Zinn continued his malignant course. He supported America's enemies right to the end including the Islamic Nazis whose first agenda is to finish the job that Hitler started and then to impose a totalitarian theocracy on the infidel world.
Zinn's wretched tract, A People's History of the United States, is worthless as history, and it is a national tragedy that so many Americans have fallen under its spell. It is a political cartoon which even the socialist magazine Dissent described as an intellectual fraud, continuing, they add:
Pointing out what's wrong with Zinn's passionate tome is not difficult for anyone with a smattering of knowledge about the American past. By why has this polemic disguised as history attracted so many enthusiastic readers?
All Zinn's writing was directed to one end: to indict his own country as an evil state and soften his countrymen up for the kill. Like his partner in crime, Noam Chomsky, Zinn's life's work was a pernicious influence on the young and ignorant, with destructive consequences for people everywhere.
Love It!
---
…one last note…
---
(First Video) Dennis Prager speaks with Howard Zinn, leading leftist, professor emeritus at Boston University and college campus icon discusses American Indian history. In this gracious interview excerpted herein, some real numbers emerge of what killed most of the Native American population:
From the 16th century through the early 20th century, no fewer than 93 confirmed epidemics and pandemics — all of which can be attributed to European contagions — decimated the American Indian population. Native American populations in the American Southwest plummeted by a staggering 90 percent or more.
The entire audio of which the below is only an excerpt can be heard here at AMERICAN CONSERVATIVE UNIVERSITY:
This is a short excerpt from Dinesh D'Souza's documentary, AMERICA: Imagine a World Without Her.
Some Native American History Revisited:
(Editor's note: A recent federal bill memorializing as a National Historic Trail what has come to be known as the Cherokee Indian Trail of Tears is based on false history, argues William R. Higginbotham. In this article, the Texas-based writer delves into the historic record and concludes that about 840 Indians not the 4,000 figure commonly accepted died in the 1837-38 trek west; that the government-financed march was conducted by the Indians themselves; and that the phrase "Trail of Tears" was a label that was added 70 years later under questionable circumstances.) The problem with some of our accounts of history is that they have been manipulated to fit conclusions not borne out by facts. Nothing could be more intellectually dishonest. This is about a vivid case in point.