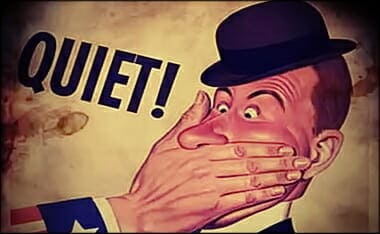 5th circuit – Biden White House, FBI likely violated the first amendment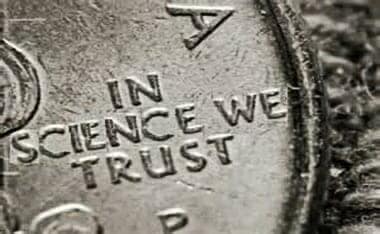 TEASER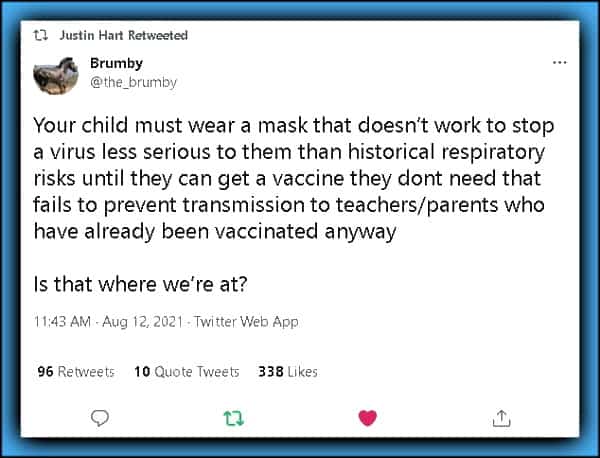 FYI, the following Tweets lead back to this [published] August 12th, 2021 study, "Neutralization Of VOCS Including Delta One Year Post Covid-19 Or Vaccine" (here is the PDF). Before posting the graphics, what this means to me is that [especially] young people should be allowed to make the choice to become immune naturally. By forcing vaccinations through private sector jobs, state government and federal government jobs, they (those imposing forced vaccinations) are prolonging this virus… all by thinking they are curing it.
SHORT VERSION: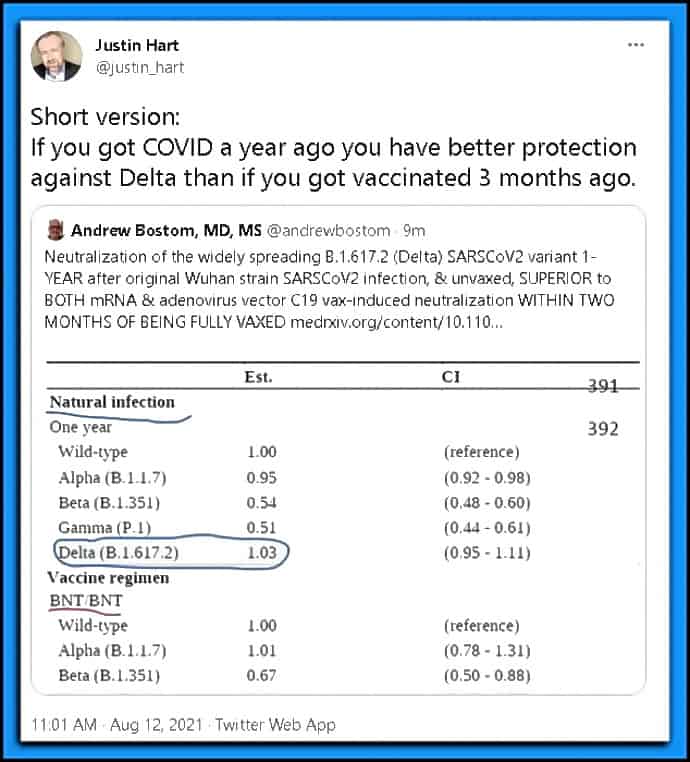 LONGER VERSION:
(Click to Enlarge)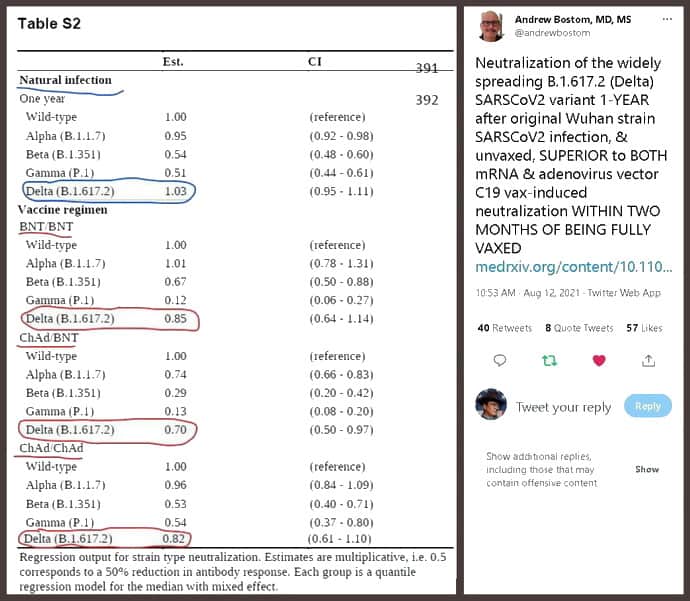 ---
BONUS
---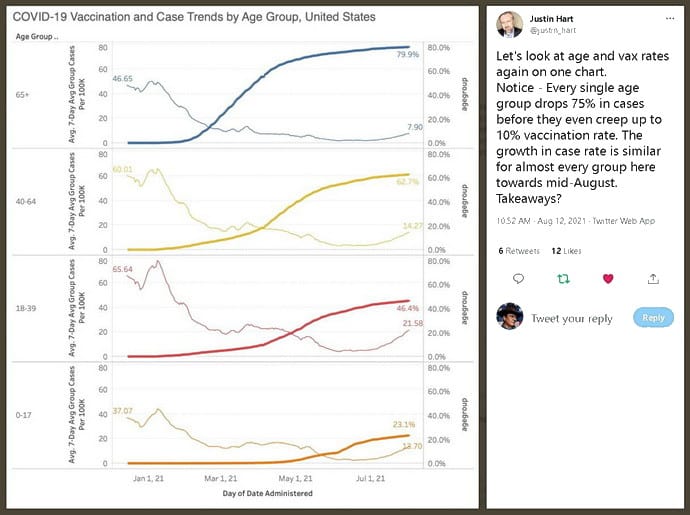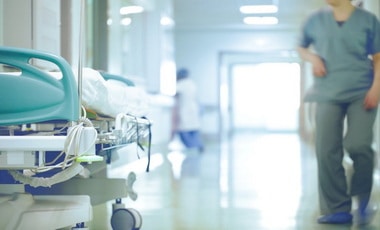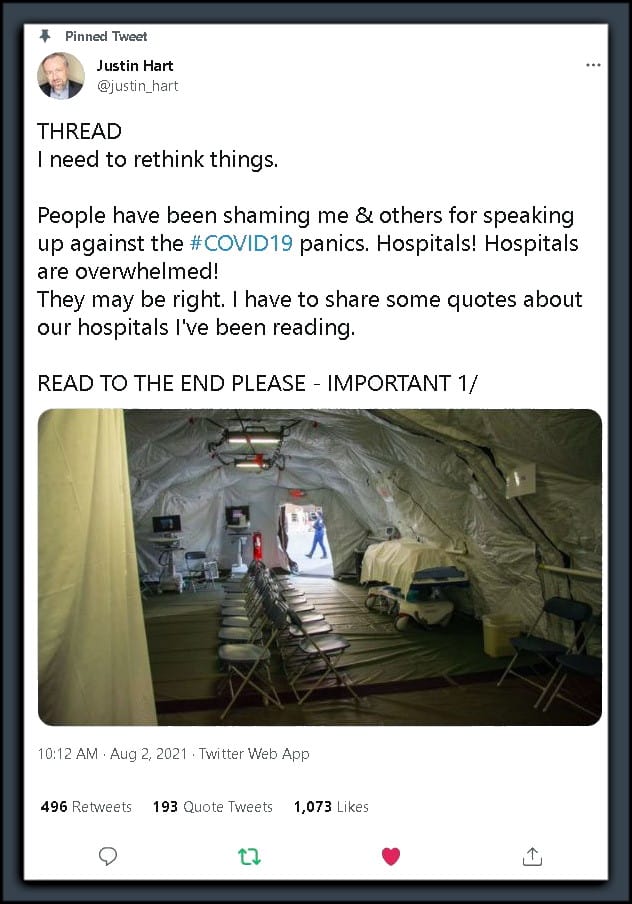 Here is the TWITER THREAD: (it is "UNROLLED" HERE)
These are actual quotes from pieces I've just read. I don't know why I've been ignoring this. Let me say that I'm serious about my respect for frontline workers. I'm confident THEY are NOT the ones calling for us to lose our jobs so they can do theirs. Politicians did that. 2/

"Tallia says his hospital is 'managing, but just barely,' at keeping up with the increased number of sick patients in the last three weeks. The hospital's urgent-care centers have also been inundated, and its outpatient clinics have no appointments available." 3/

"Dr. Bernard Camins, associate professor of infectious diseases at the University of Alabama at Birmingham, says that UAB Hospital cancelled elective surgeries scheduled for Thursday and Friday of last week to make more beds available" 4/

"We had to treat patients in places where we normally wouldn't, like in recovery rooms," says Camins. "The emergency room was very crowded, both with sick patients who needed to be admitted" 5/

"In CA

…

several hospitals have set up large 'surge tents' outside their emergency departments to accommodate and treat

…

patients. Even then, the LA Times reported this week, emergency departments had standing-room only, and some patients had to be treated in hallways." 6/

"In Fenton, Missouri, SSM Health St. Clare Hospital has opened its emergency overflow wing, as well as all outpatient centers and surgical holding centers, to make more beds available to patients who need them. Nurses are being "pulled from all floors to care for them," 7/

"it's making their pre-existing conditions worse," she says. "More and more patients are needing mechanical ventilation due to respiratory failure" 8/

"From Laguna Beach to Long Beach, emergency rooms were struggling to cope with the overwhelming cases

…

and had gone into 'diversion mode,' during which ambulances are sent to other hospitals." 9/

"Hospitals across the state are sending away ambulances, flying in nurses from out of state and not letting children visit their loved ones for fear they'll spread

…

Others are canceling surgeries and erecting tents in their parking lots to triage the hordes of

…

patients." 10/

"There's a little bit of a feeling of being in the trenches. We're really battling these infections to try to get them under control," McKinnell said. "We're still not sure if this is going to continue

…

" 11/

"At Parkland Memorial Hospital in Dallas, waiting rooms turned into exam areas as a medical tent was built in order to deal with the surge of patients. A Houston doctor said local hospital beds were at capacity" 12/

"Dr. Anthony Marinelli says they've seen a major spike in

…

cases. It's so overwhelmed the community hospital that they've gone on bypass at times — that means they tell ambulances to bypass this ER and find another." 13/

"Dr. Atallah, the chief of emergency medicine at Grady, says the hospital called on a mobile emergency department based nearly 250 miles away to help tackle the increasing patient demand. "At 500-plus patients a day you physically just need the space to put a patient in. " 14/

"We've never had so many patients," said Adrian Cotton, chief of medical operations at Loma Linda University Health in San Bernardino County." 15/

"

…

at least one hospital has set up an outdoor triage tent to handle the overflow of people" "In Long Beach, hospitals have started visitor restrictions. In the South Bay, a conference center has been transformed into an ambulatory clinic." 16/

We have signage set up all over the hospital to inform patients that, if they have any family members with even signs of symptoms, not to visit" "Loma Linda emergency physicians are seeing about 60 more patients a day than usual, Cotton said." 17/

"About 150 patients have so far been treated in the tent, which is staffed according to the number of people inside. It's expected to be up [for months]." 18/

"As the main emergency room gets full, patients are moved to the tent. For example, a patient who comes in with a broken arm is likely to be treated inside the tent, he said. Visitor restrictions have also been implemented." "The county saw a 300-percent increase" 19/

"Overflow tents also have emerged in San Diego County hospitals. Though they haven't pitched tents, most hospitals across Southern California have set up overflow areas inside their facilities." 20/

Our workers are incredible and I know they've been trained to deal with this. But maybe the lockdown folks are correct. Maybe we opened up too quickly. Maybe we should stay in shutdown mode. I mean nothing like this has ever happened to our hospitals before?!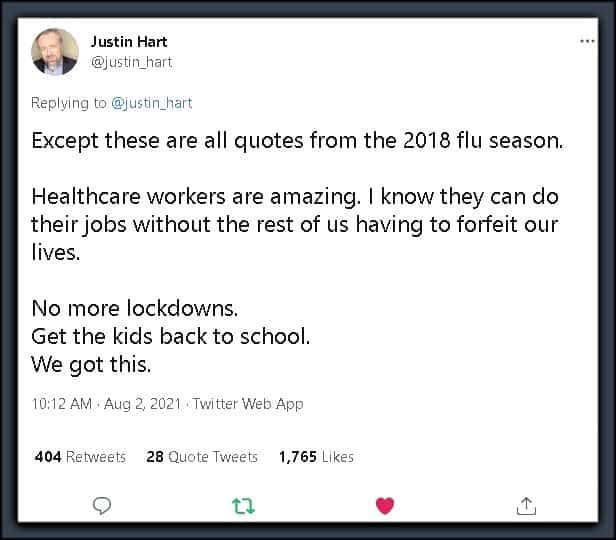 I recently discussed this flu outbreak on my site's Facebook page:
What follows is some #FANEWS via the CDC and others regrading Florida.
---
FLORIDA FOLLIES
---
NATIONAL REVIEW starts us out:
CNS NEWS chimes in with this:
UPDATE!
Today, the CDC basically admitted that the numbers they put up were wrong by quietly adjusting the numbers down. They updated Florida's new cases to 23,958 for Friday, 21,487 on Saturday, and 19,584 on Sunday. But the numbers still were more than Florida's numbers. According to the Florida Department of Health, the numbers were 21,500 on Friday, 19,567 on Saturday, and 15,319 on Sunday. The numbers were actually decreasing over the three days. (Via RED STATE)
And there was an excellent article by THE DAILY SIGNAL that goes over four of the medias FLORIDA FOLLIES and EXAGERATIONS (Hat-tip to Shannon H. for this) Here they are:

Most important in this post is this, WHERE CAN I GET Hydroxychloroquine and Ivermectin? AMERICA'S FRONTLINE DOCTORS has a consultation sign up HERE! See also FLCCC ALLIANCE (Click Pic)