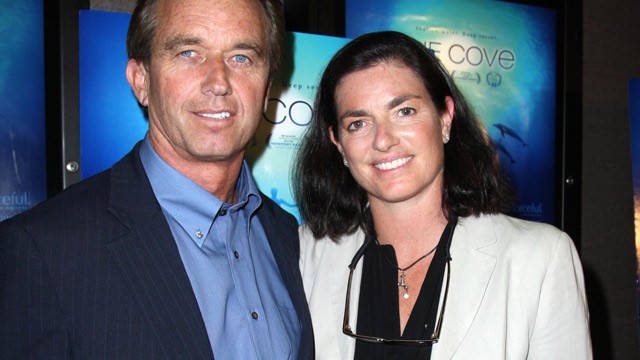 The New York Post (Pitts Report h/t) has this:
Robert F. Kennedy Jr.'s estranged wife, Mary, who battled her husband's rumored philandering by turning to alcohol and prescription drugs, hanged herself in a barn on their Westchester estate yesterday, sources told The Post.
The 52-year-old mother of four — the latest victim of a family dynasty cursed with tragedies — may have taken her own life because she was haunted by her broken marriage, her friends lamented.
"She was deeply troubled, abusing alcohol and prescription meds," a close family friend said. "She had cause. She was used up and tossed away by Bobby. That was awful."
[….]
After authorities arrived, they cut her down and tried to revive her. She was found by a housekeeper, ABC News reported.
Mary was found "inside an out-building on that property," police said in a statement.
She left behind a note, and none of her children were home at the time, sources said.
There are several sheds behind the home — some hold garden tools and another is a falcon house — on a slope leading to a lake.
One unidentified source told RadarOnline that Mary "was very depressed and despondent" during a conversation on Monday.
"Mary said she was facing financial ruin, with American Express coming after her hard for an outstanding debt, along with several other creditors. In addition, she was concerned that Robert was about to substantially reduce the amount of financial support he gave her and she was terrified she would have to file for bankruptcy and lose her home."
The Kennedy family dealt stoically with the latest in the long line of shocking deaths.
Its sad she couldn't hang in there for the kids. I hope and pray they break the Kennedy spell of adultery, drugs, booze, and chauvinism. Faith is the best way to do this.