I wanted to post a meme here I saw on a friends site (of a differing political persuasion than I) with some conversation in the mix as well. (Note: the woman on the strain starts out the comments, FYI… and my friend [a male] responds.) I also wish to say his Facebook is full of these memes… none of which are really defensible. All he would revert to is name calling. At any rate, "enjoy."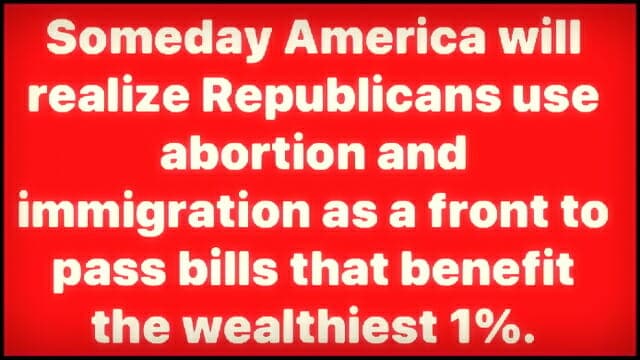 And here is the convo: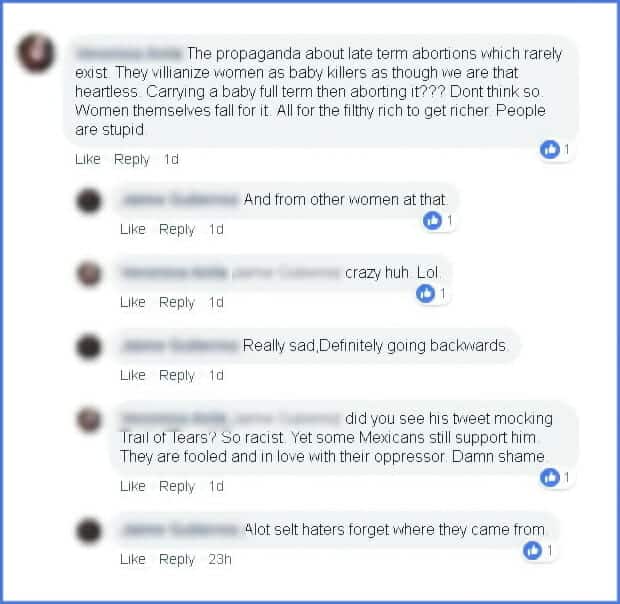 My response to this is thus:
---
Firstly, the meme doesn't make any sense… so commenting on it as if it portrays anything in reality (the top 1% getting rich) is laughable.
An article in New Scientist speaks to the declining birth rates in the West and why rich people who own companies NEED workers that often time illegal immigration provides for cheap:
So, as the West (to lesser extent America) cannot replace it's working class, or, if everyone goes to college and thinks a degree should offer them a white-collar job… companies (typically owned by the rich) have to find cheap labor. And why pay legal immigrants "x" when illegal immigrantx get paid "b" and save the rich money?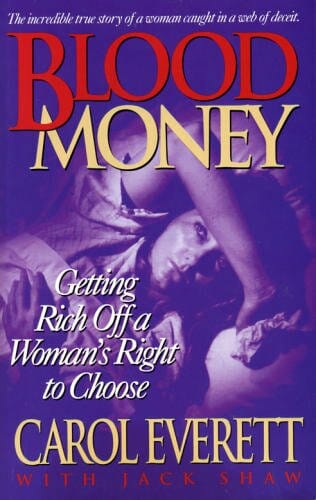 Also, if anyone was getting rich it is the abortion doctors. For instance, Carol Everett opened up multiple abortion clinics with he goal of becoming wealthy. I read here book many moons ago and the abortion industry is a money maker.
Take note another recent under-cover video showing the greed involved in the abortion industry and the money to be made:
And yes, years ago 20/20 did a special and found out fetal tissue was a real thing and put together this list (this was years ago, see my "Baby Parts [Still] For Sale ~ Democrats Dehumanizing Human Life"):
Another point I wish to make is in the conversation portion. No one "villainizes women," and, in fact, any pro-life ministry I have ever had contact with dotes over the women who have had abortions. In fact, Norma McCorvey ("Roe" in Roe v Wade) wrote a book called "Won By Love," where she shares the experience of befriending a pro-life woman from a pro-life office that opened up next to the abortion clinic she worked at.
Now, I view doctors that perform partial-birth abortions… or that deliver babies and leave them in utility closets to die of exposure and malnutrition the same way I view doctors who cut off breasts of completely healthy 16-year old girls. With disdain. Shortly after Bill Clinton made partial birth abortion legal with a swipe of his pen, they numbered almost 4,000 a year.
Most were between 5-to-6-months old. Surprise that women support the perceived rhetoric in the conversation from Facebook (excerpted above)… W O M E N by-and-large know that the abortion of a 20-week baby is murder. However, some women still do it… in 2015, there were over 8,296 of these abortions. almost all for financial or familial reasoning.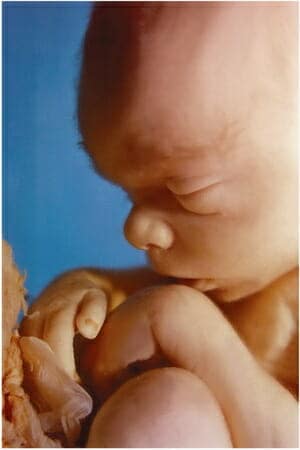 Again, Almost none were performed for a real physical, life threatening reason. Most were done for elective reasons. For example, the gentleman that invented this late-term abortive technique noted:
Richard Feynman once quipped, "The first principle is that you must not fool yourself and you are the easiest person to fool." With all the rhetoric and pressure a women feels entering into this choice… and the Planned Parentood counselor often sells an abortion by telling the girl or woman it is a bunch of cells, of blob of tissue. That is why women who view a 4D ultrasound of their baby almost always change their minds. (I will add to the end of this strain my opener to my large post dealing with the founder of Planned Parenthood — Jump To It Below.)
And yes, babies are left out to die in utility closets when abortions go wrong. In fact, this is one of the times Obama chose not to vote absent and voted for a bill to allow doctors to legally leave born children to die:
So, since the Left like "survivor" stories as somehow more legit than ethical and cultural musings, and since a majority of women are pro-life in some form*, this should REALLY BOLSTER these women's testimony:
To see some late term abortions and other information, see my post HERE.
* …If politicians really want to show that they trust American women, then they should follow the advice of the overwhelming majority of us and restrict abortion in meaningful ways.
This means supporting the president's action to ban funding of abortion internationally, which is supported by 83 percent of women, and same percentage of all Americans.
This means limiting abortion substantially through legislation. Nationwide, 77 percent of women support limiting abortion to – at most – the first trimester. That is slightly higher than the percentage of all Americans – 74 percent. Laws restricting abortion should be embraced, not resisted.
And 61 percent of women think it is important, or an immediate priority, for our government to restrict abortion in this way, a slightly higher percentage than the 59 percent of all Americans who hold this position.
Not surprisingly, the majority of American women (59 percent) say abortion is morally wrong, the same percentage of all Americans who agree.
And a majority of women (51 percent) believe that abortion causes more harm than good in the long run; 50 percent of all Americans agree.
There's another thing too. Though abortion advocates use the term "pro-choice" as shorthand for pro-abortion, the polling shows that many – often most – people who identify as pro-choice actually support substantial restrictions on abortion…
---
Organizations That Help
---
Before we start this topic, I must say that this treatise is not taking into account the emotional strain that many women encounter before and after an abortion. This is a political, philosophical, and historical dealing with the founding of Planned Parenthood, specifically, Margaret Sanger. I would be remiss and foolish however not to think once this hits "cyber-space" that a confused or hurting young woman might happen to come across this blog. To her I wish to leave behind some links where she can get information or counseling whether in question to "should I get an abortion," or to look for help for the emotional pain of losing a child to choice. So here are some links to organizations that will help either before or after this "choice" is made: