Cecile Richards, Planned Parenthood Director, said she knows of no one surviving an abortion:
…UM…
Below are some GRAPHIC images and videos. Near the bottom is a filmed partial-birth abortion. To be clear, this needs to be seen, but if you are not the person to handle this, then this is not the post for you
The first part of this post is an import from my old blog and is a post about a conversation with a young gal in and area we called the "pit," the specialty cheese, wine, and meat section of my old employer — Whole Foods. What took place was a glowing example of many years of work by the left-leaning establishment that is often called "higher education," which has turned out a zombie of non-thought who would rather use the seven words in Dennis Prager's article. Like, "what about the mentally ill or deformed kids in the womb, shouldn't the woman have the choice to abort them?" Even at my friends site you will often here a horror story about a child not having health-care and then the label, "[you] Bush doesn't care about the children." These are non-statements. There is no critical thinking involved.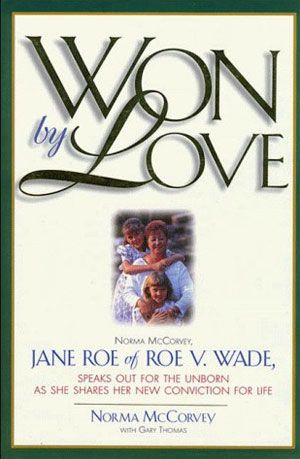 When talking about abortion, for instance in our "pit," I hear some position stated and then I merely respond, "that's fine, but that doesn't deal with whether the 'fetus' is a life or not." Then I hear some grand tail about a women's choice, and I respond, "that's great, but that doesn't deal with the issue of whether the 'fetus' is a life or not." That is the question. Then the "you'll never know what it is like" line comes out, referring to me being a man, ergo, I cannot have as valid an input on the matter, to which I responded/respond with examples of people who do have the personal capability to respond. Like Norma McCorvey, who was "Jane Roe" in Roe v. Wade (1973), she wrote a book that is pictured here (as well as a DVD).
I brought up Gianna Jessen, who was herself a survivor of an abortion, her story (and book) are very compelling, and often, when young university minds are being steeped in feminist philosophies, rarely is there ever time taken to study or reflect on the other side of the issue, as I was told after I asked a this question, "so at 24-years old you have looked at both sides of the issue and all the evidence and arguments and have concluded that you are right and there is no evidence left to compel you," the response was "yep!"
A great 40-minute video can be found here. This presentation is rational, well thought out, and rarely responded to by the Left. Another personage that I typically bring up is Bernard Nathanson, who,
He likewise wrote a book. Is he someone who would have some valuable input on the matter? Of course, his sex has nothing to do with it… unless you're sexist. Dr. Nathanson is best known for his "Silent Scream" video (it is very dated), where a baby is shown being aborted via ultrasound images. What the video details is as the abortion procedure gets under way, the baby starts to literally scream, except there is no air to carry the cries of agony and pain. The entire video is linked above, but I will show the poignant part here. CAUTION, this video to the right is GRAPHIC as well, as it is ending a perfectly viable life… unless you are pro-choice, then this is just like any other operation — like removing your appendix, or tonsils.
I doubt the person in conversation with me has done much in the way of reading and contemplating this issue much beyond what she deems to be liberating feminist theory rebuffing the patriarchy. People who are protecting their emotional belief very rarely go out and pick up a book like Defending Life: A Moral and Legal Case Against Abortion Choice, by Francis Beckwith. Which is too bad.
(The above Facebook video is via THE FEDERALIST)
I mentioned Kathy Ireland and her appearance on Bill Maher's show, Politically Incorrect, where she responded to a question (from a discussion a few years back):
Here I will again link to Dennis Prager's article that bears on this whole discussion and hashing it out rationally and responsibly instead of using invectives to rebuff some perceived sexism or racism or some other label.
A lot of progressive liberals do not know what they mandate as legal often times, in our day and age many have to see video to know what Obama fought against banning and Clinton legalized as one of his first actions as President. One woman saw the video without realizing what she saw (this GRAPHIC video will be at the end) and describes her emotions.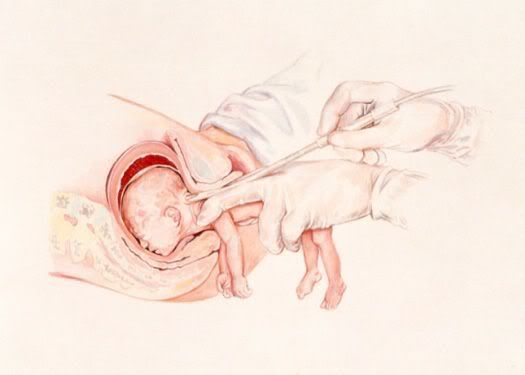 1997: Obama opposed bill preventing partial-birth abortion
Obama opposed legislation protecting born-alive failed abortions
Again, here is the video… if you cannot handle a GRAPHIC MEDICAL PROCEDURE ending a HUMAN's life that most Democrats want to legalize, then do not watch what it means to be a part of the PARTY OF DEATH! The first video is merely a presentation of the procedure in a medical class, the second is the procedure in real life.
The reader may want to familiarize themselves with Planned Parenthood and their founder, Margaret Sanger.