These people (lefty judges on the Supreme Court) are just as clueless as the dopey Democrat behind the Starbucks expresso machine.
SOTMAYOR SAYS 100,000 CHILDREN IN HOSPITAL
PJ-MEDIA notes that this this "false claim can be easily fact-checked thanks to data from the Department of Health and Human Services." Continuin they continue to say:
THE CDC FACT CHECKED STATS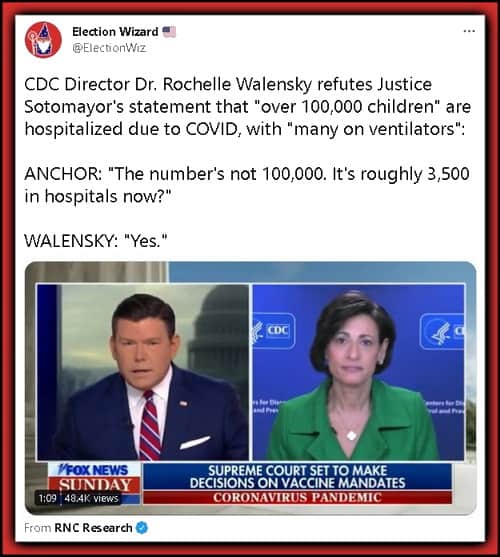 EVEN CNN
Even CNN forced to fact check Justice Sotomayor's astonishingly false Covid lie…!!
RIGHT SCOOP adds to the data coming in showing that the Lefty SCOTUS members are either lying or horribly misinformed — maybe by CNN? MSNBC?
Seb Gorka on Newsmax
Sotomayor: The Stupidest Person to EVER serve on the Supreme Court.