I re-Tweeted Tennessee GOP's Tweet….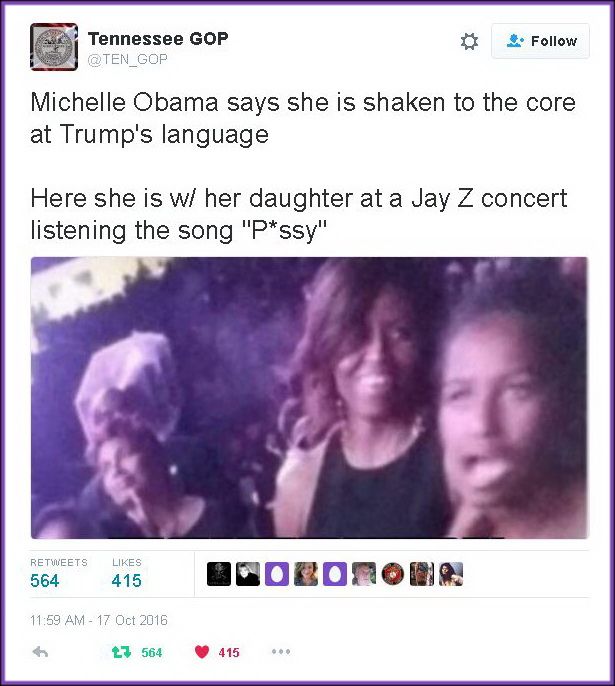 ….which elicited the following response on my Facebook:
This is ridiculous. Everyone knows musical expression is much different that how Trump acts.
Michelle Obama said she was "shaken to the core" about the way Trump talks about women in a recording. And now some women have come out saying Trump assaulted them in some manner. Besides the many stories by the women making these claims falling apart…
(Mind you, Trump in my mind is a egotistical — poor — excuse of a man… but he has had a very recent conversion encounter, which I write about HERE.) However, all this aside, I find it interesting WHAT Michelle Obama finds so awful that she is shaken to the core.
So I responded:
Michelle Obama in the 2008 primary was shaken by Hillary:
On another occasion, Michelle Obama said this of Beyonce: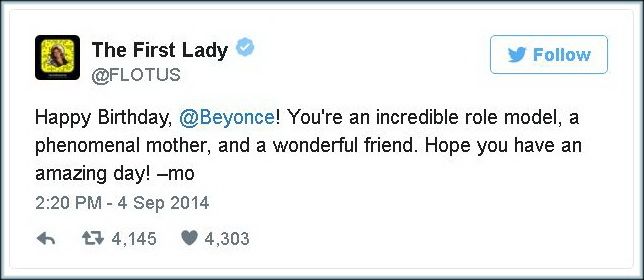 The only thing is, Beyonce is in a black supremacist cult:
Gateway Pundit brought this story to my attention, but a site I found but haven't utilized — until now — is a site called, Black Apologetics (now defunct unfortunately). They have some good info on their page about (now linked to Apologetic Index) The Five Percent: Here is the small blurb via Gateway:
Rapper Jay-Z raised eyebrows this week after sporting a medallion symbolizing the Five Percent Nation. The Five Percent Nation – an off-shoot of the Nation of Islam – believes that white people are 'wicked and inferior' to black men.
And here the first two points via Black Apologetics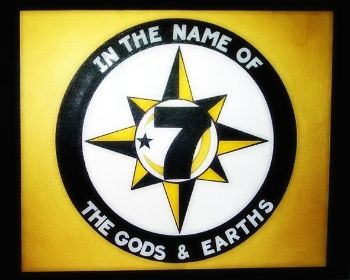 are reproduced to familiarize oneself a little with the craziness of the cult:
You can read more about this group and Beyonce in the following posts: