WHY THIS POST? I am combining three posts into one for the person who wants to link the issue to a friend or family member in one post. Mind you this will make the post a bit long, but show clearly that the reason we are in a drought is because of the left in California kneeling before the alter of the [extreme] environmentalist political pressure groups. NOT to mention Jerry brown helped such people his first tenure (as well as other Democrat governors in California) in office to stop MULTIPLE water projects that would help prepare California for it's droughts.
Please-please keep in mind that if you are one of the political skeptics that has a belief that greedy politicians are out to bankroll their time in office… think about this: would it behoove the State of California (primarily Democrat politicians) to fix the issue… or keep having eco-"type"-groups campaigning for and giving money to the Democrats Party in California AS WELL AS racking in tons of money via fines to a problem THEY created?
I mean, they have to pay for all the social programs in order to keep the their voters happy and voting Dem: California has 11% of the U.S. population, and about 30% of the welfare cases.
Prof. DiLorenzo
WATER PULSING
My Fox LA op-ed:
200-YEAR LONG DROUGHTS
Here are excerpts from Kotkin's article that Prager is reading from in the above audio (video):
CALIFORNIA WATER PROJECTS
Another MUST READ excerpt by a really well written article is this one by Victor Davis Hanson: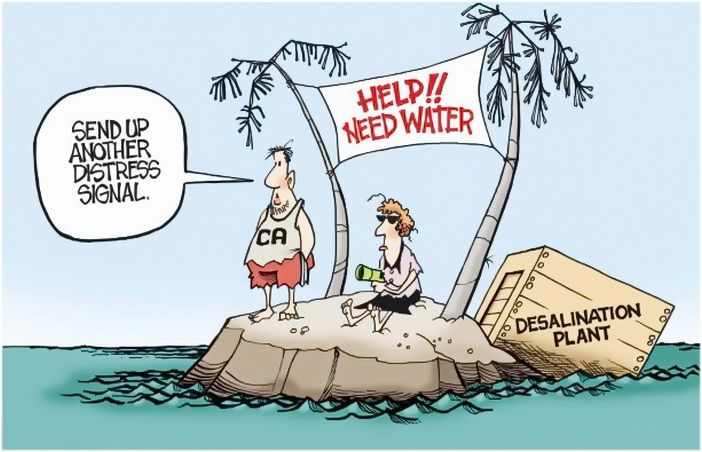 DECADES OF WARNING
A great article by Hot Air. This is the end of it… to read the entire thing, click through.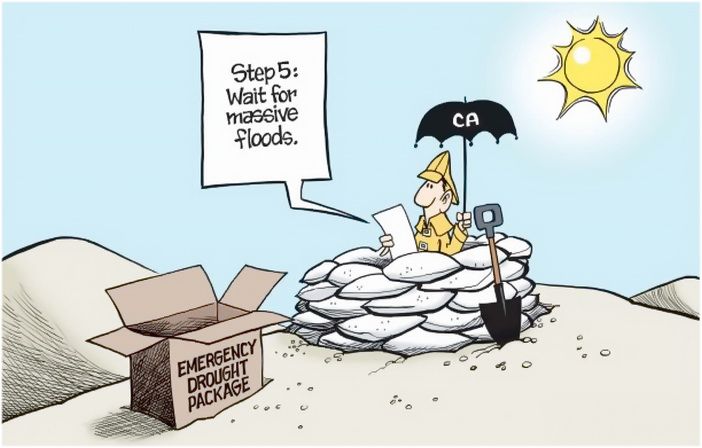 THE RECENT DROUGHT