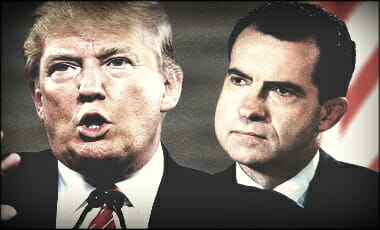 Here is the WASHINGTON POST article by Bill Clinton's former Attorney General:
(See two other posts on this here, and here) Video Description
Hugh Hewitt interviews Uwe Siemon-Netto about the Medias proclivity to blame Republicans for violence… since the JFK days.
From Hugh Hewitt's blog (http://www.hughhewitt.com/jfk-coveredca-com/):
Today's studio guest will be Uwe Siemon-Netto, a remarkable man with a long and accomplished life in journalism and theology. Part of the former life was as a correspondent for Springer Foreign News Service which took him around the world, from the UN to Vietnam, and to Dallas in the immediate aftermath of the murder of President Kennedy 50 years ago today. His most recent book, published this past July, concerns his years as a war correspondent in "Vietnam: Duc: A Reporter's Love For The Wounded People of Vietnam."
More about the Uwe:
For 57 years, Uwe Siemon-Netto, an international journalist from Germany, has reported about major world events including the construction and the fall of the Berlin Wall and the assassination of President John F. Kennedy. He covered the Vietnam War over a period of five years, from 1965 until 1969 and then again in 1972. He has also written extensively about topics ranging from wine, food, classical music and modern art to religion. At age 50 he interrupted his career to earn an M.A. at a Lutheran seminary in Chicago and a doctorate in theology and sociology of religion at Boston University. His doctoral dissertation titled, The Fabricated Luther: Refuting Nazi Connections and Other Modern Myths, has been widely acclaimed as a resounding argument against the charge that the 16th-century German reformer could have been Hitler's progenitor. As part of his theological studies Siemon-Netto served as a chaplain to Vietnam veterans in Minnesota and wrote a significant book on pastoral care titled, The Acquittal of God: A Theology for Vietnam Veterans. Dr. Siemon-Netto now lives in southern California as a writer, educator and founding director emeritus of the Center for Lutheran Theology and Public Life in Capistrano Beach. Part of the year he and his British-born wife, Gillian, spend their time at their home in the Charente region of southwestern France.
For more clear thinking like this from Hugh Hewitt… I invite you to visit: http://www.hughniverse.com/
Via NewsBusters:
The left will never get over the fact that Lee Harvey Oswald, a self-described Marxist who had previously claimed to be a communist, assassinated John Fitzgerald Kennedy on November 22, 1963.
The latest evidence of that detachment from reality came online Saturday evening at the New York Times, and appeared in today's print edition. Writer James McAuley, described as "a Marshall scholar studying history at the University of Oxford," wrote that Dallas collectively "willed the death of the president," and that it has prospered disproportionately in the subsequent 50 years because of "pretending to forget."
To give readers an idea of where McAuley is coming from when he isn't engaging in dishonest guilt by association, he considers the financial meltdown of 2007-2008 a failure of the "neoliberal paradigm" of Ronald Reagan and Margaret Thatcher (yes, he calls them "neoliberals"). Fannie Mae and Freddie Mac, the U.S. government-sponsored enterprises whose mismanagement and comprehensive frauds by design actually caused the meltdown, are apparently irrelevant.
McAuley brings some personal issues into his anti-Dallas rant, as seen in the latter portions of the excerpts below. But what's unreal is the late-in-the-game sentence which contradicts his opening premise (bolds and numbered tags are mine):