FOX NEWS ends up being the most "Fair and Balanced," as usual. Now, some of it may be explained away by this analogy: "The Lions [NFL] get bad press because they do poorely." Okay, I cannot argue against nor defend Trump's insane Tweets and foot-n-mouth disease. But many of the major networks and papers show their bias towards the issues thus:
…immigration coverage received 96 percent of negative coverage. (NEWSBUSTERS)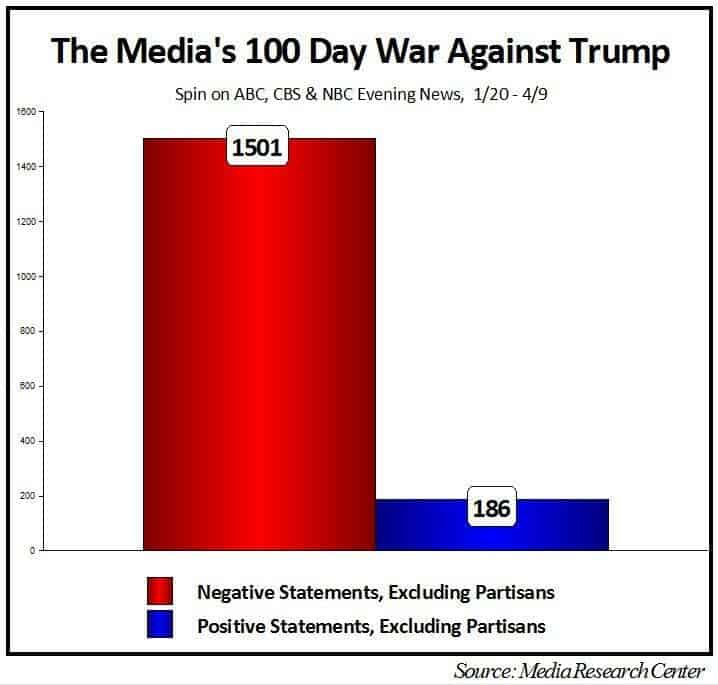 In a previous NEWSBUSTERS study, they pointed out the same biased media coverage (see graphic to the right).
I WILL INCLUDE some similar graphics I have collected over the years, at the end of this post.
Here is the
What is funny is CNN produced some #fakenews from the study — of course they did!
---
A Couple Older "Bias" Graphics
---