Before showing more FASCISM from the Left, I will post this bit from history: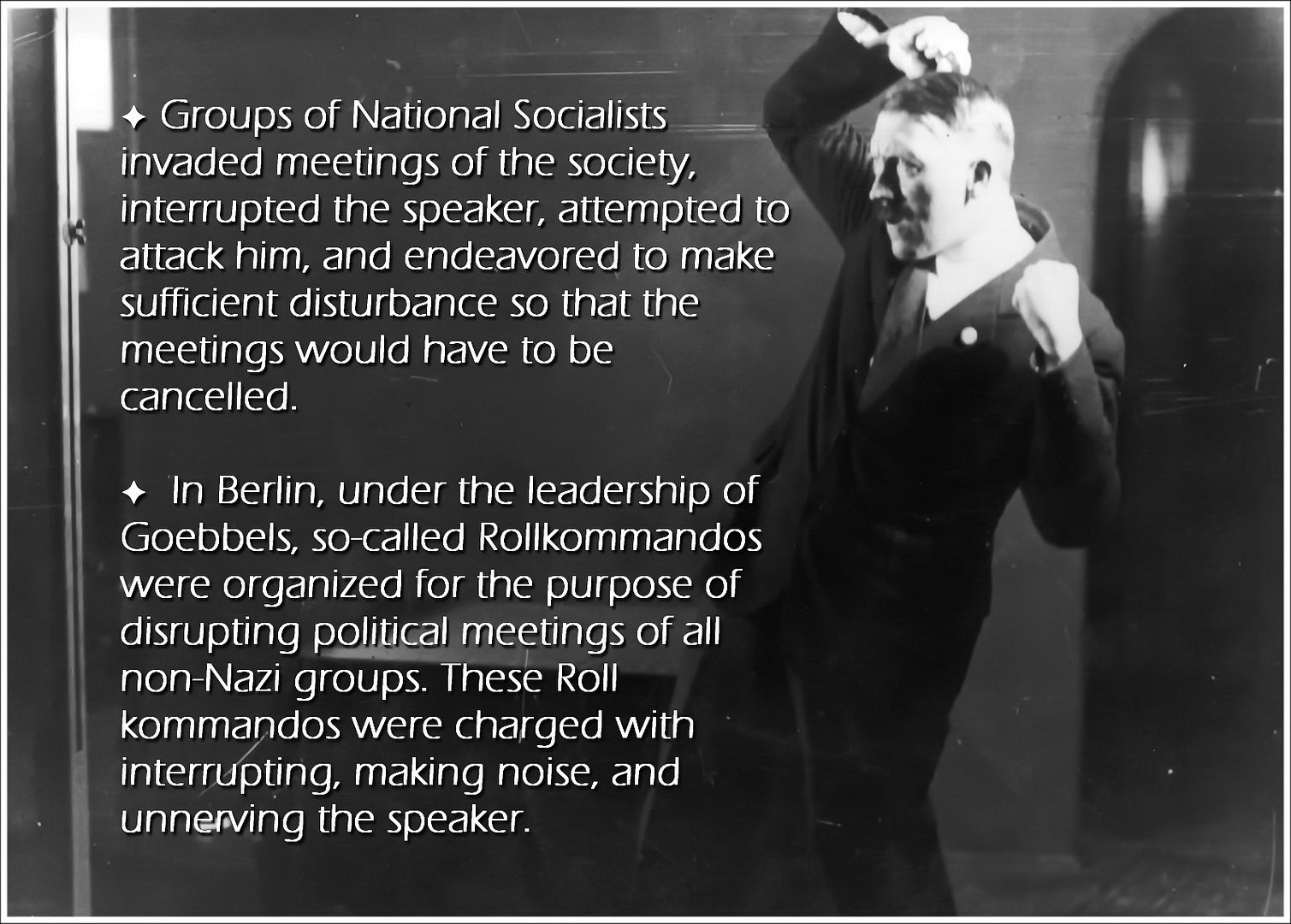 (BREITBART) In a blog post for Foreign Policy magazine, Rosa Brooks, a former Obama administration official, outlined four ways to "get rid" of President Trump, including declaring him mentally unfit for command or carrying out a military coup: "The fourth possibility is one that until recently I would have said was unthinkable in the United States of America: a military coup, or at least a refusal by military leaders to obey certain orders."
Also note that the political leanings of the mob are not mentioned. If this were a TEA Party group, all sorts of "right" – "alt-right" – conservative" monikers would have been used:
GAY PATRIOT also notes this violence from the Left:
Yep, military coups.
Here is some of the recent violence from the birthplace of the modern free-speech movement…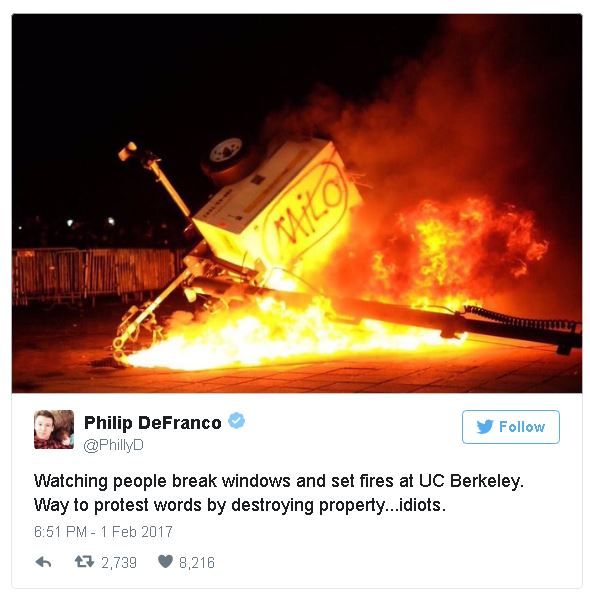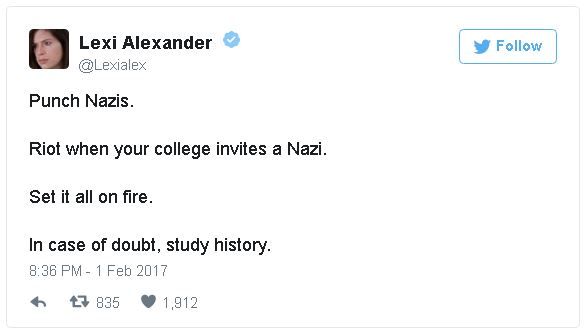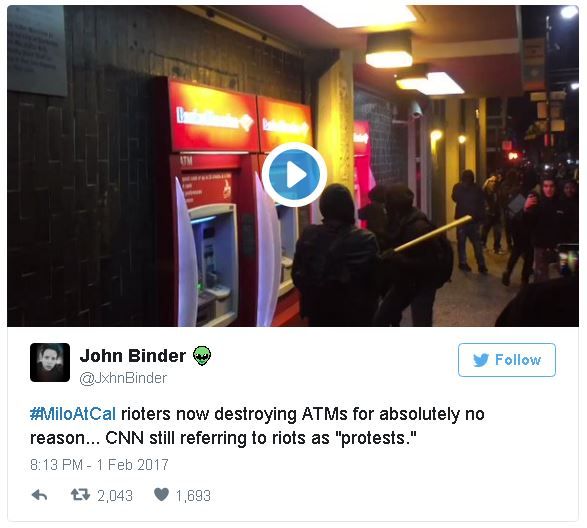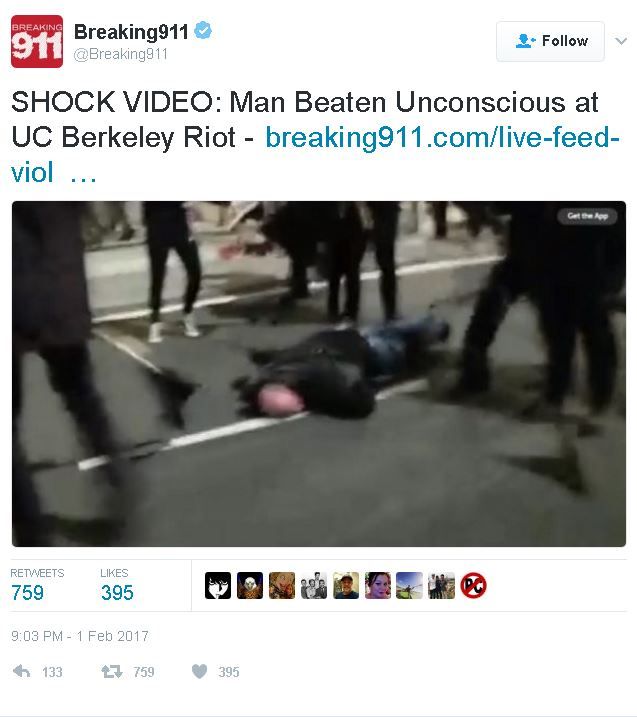 JIHAD WATCH chimes in with the example from Richard Evans:
---
A Day Earlier
---
Let me just say that for years the Left has labeled Republicans and conservatives as racist. Now the label has changed to Nazi. BOOM, GAY PATRIOT just wrote this (2-2-16):
Once someone is a crowd labels you a Nazi… they have a green light to try and kill you. Grant Chisholm preaches for a hobby… here is a video of him in action (HERE). That's what he was there to do. But once you are labeled a Nazi (which is now a replacement of these: sexist, intolerant, xenophobic, homophobic, Islamophobic, racist, bigoted — then you better watch your six. The Left has a long violent and deadly history. We are seeing it fomented and supported by the media and the Democrats in this nation.
I feel this is important to note: