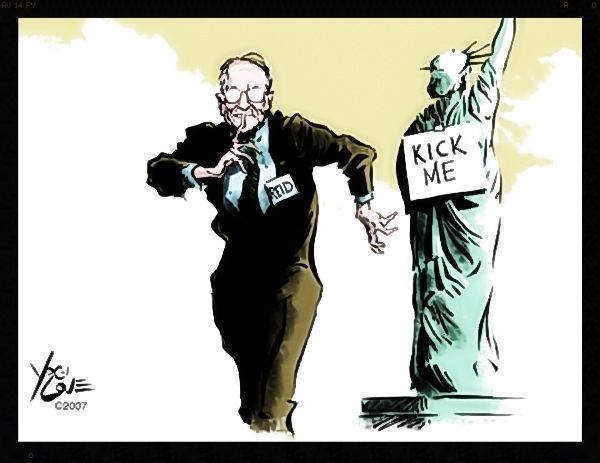 This is a h-t to Gay Patriot:
The almost unbearable hypocrisy Reid doesn't get is his "renting" of the Senate floor to the 1% ~ via Breitbart:
This bugs me to no end, I will post at the end of this a oft posted comparison to progressive billionaires versus more conservative billionaires and the impact this money has for-or-against our freedoms.
Michael Medved shows how Democrats and rational libertarians (the Koch Brothers) diverge on the issues most important to voters. Not to mention the hypocrisy of the left in all this. So much so that Washington Post's Dana Milbank said:
"Democrats' climate-change filibuster is nothing but a lot of hot air"…. "This may be the first time in history that a group of senators filibustered themselves."
The Washington Examiner's Zack Colman points out some of the hypocrisy when he writes,
"While Reid has grown more boisterous when it comes to the Koch brothers, Republicans have shot back that Democratic-aligned outsiders are starting to play the big money game as well. They have pointed to Tom Steyer, the billionaire former hedge fund manager, who has pledged to spend $100 million through his NextGen Climate PAC on climate and environmental issues ahead of the 2014 midterm elections."
Powerline goes on to explain the reason behind a bunch of old, outdated politicians doing an all-nighter:
Plus, the comparison to these leftist radicals shrinking human freedom (growing government) versus allowing the proverbial us to make more choices in the individual sense (smaller government) is legend:
---
This is why people fear government, to answer John's question.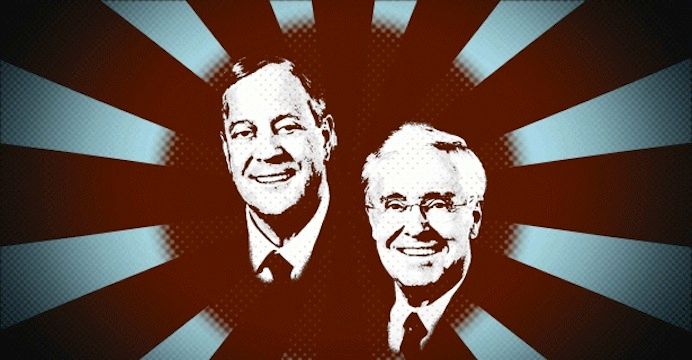 ---
Back to the excellent NewsBusters response to "Krystal Ball" on MSNBC:
This great, short, update comes via The Lonely Conservative:
The newest installment in regards to the biggest story lately in Democratic [billionaire] hypocrisy is the recent piece by John Hinderaker on Tom Steyer. Below is part of that article by John as well as an interview of John by Hugh Hewitt:
Jake Tapper of CNN, one of the few truly fair guys in the legacy media, was also asked by Hugh Hewitt about Tom Steyer and the hypocrisy uncovered by John at Powerline. Hugh also played an American Commitment ad for Jake to get his comment on the topic at hand. Here is THAT interview with the description from my YouTube channel:
WOW! I look forward to more on this.
PolitiBrew offers a response to the quote I chose to start this post with, "I think that I'm very different from the Koch brothers…" (top). I will include an upload of Michael Medved speaking about the generosity of the Koch Brothers as well, enjoy:
These leftists are making it too easy! It's like shooting fish in a barrel.